Children's Healthcare of Atlanta announced plans Thursday to build a new pediatric hospital at a prime location along I-85, with a projected construction cost of at least $1 billion.
Children's currently runs three pediatric hospitals in Atlanta. In the announcement, the system's leaders cited the need for more capacity to meet growing demand for services.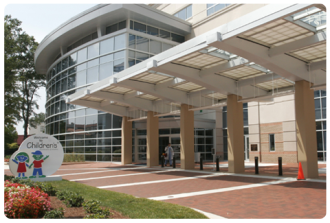 The new site would be at North Druid Hills Road and I-85. When it opens, Children's will no longer operate a hospital at Egleston, on Clifton Road near Emory University's campus. Children's Scottish Rite hospital, at the top end of I-285, and Hughes Spalding at Grady Memorial Hospital in Downtown Atlanta will continue to operate, hospital officials said.
"As the only freestanding pediatric health care system in Georgia, we need to ensure that we are able to serve the children in our state," Donna Hyland, president and CEO of Children's, said in a statement. "To meet growing demand, we must find more ways to provide access to those who need Children's unique specialized care by improving and expanding our facilities."
Children's currently has an office complex at the site for the new hospital. The nonprofit system owns more than 45 acres at the site.
Hyland told GHN in an interview Thursday that the project will take an estimated six to eight years to be completed. The new facility's bed capacity hasn't been determined, but she indicated it could surpass 400 beds.
The system's current inpatient bed capacity is its biggest challenge, she said, citing critical care, cardiac care and cancer care as areas of particular need.
Children's is now one of the largest pediatric systems in the nation, and this new facility would enhance that, Hyland said.
The project's goal, she said, "is to meet the needs of the children and families of this state."
"The health of Georgia's children has consistently been one of my top priorities," said Gov. Nathan Deal in a statement. "Children's Healthcare provides vital care for children from across the state, and its plans for a new hospital and continued statewide growth will help ensure that Georgia's kids have a healthy future."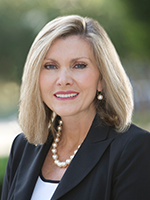 Jonathan Goldman, chairman of the Children's Board of Trustees, said in a statement that "after analyzing numerous options, we determined building a new pediatric health care campus is the best way to effectively serve our community's expanding needs."
Children's said it's expanding in several other ways. These initiatives include:
** Opening of 46 new licensed beds and 14 observation beds at Scottish Rite hospital in 2017
** Expansion of the emergency department at Hughes Spalding hospital by summer 2017
** Planning for additional beds at Egleston to meet demand until the new hospital opens
** Construction of the Center for Advanced Pediatrics, a 260,000-square-foot facility that will put complex care specialists, state-of-the-art technology and leading-edge research for outpatient care under one roof
** Construction of an outpatient facility at Town Center in Cobb County
** Expansion of specialty services and urgent care at Hudson Bridge in Stockbridge in Henry County
** Expansion of specialty services in Cherokee County
** Construction of a new urgent care center in the Chamblee/Brookhaven area in DeKalb County
"We intend to plan and grow deliberately in a way that best serves Georgia," Hyland said.
Children's future plans for the Egleston campus have not yet been determined.
Chris Kane, a consultant for DHG Healthcare, said that Children's project could expand referrals from a multi-state region.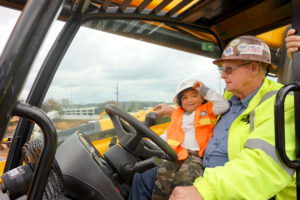 "The scale of the bricks-and-mortar project is substantial but the investments in the outpatient capabilities and population health will have a bigger impact," Kane said. "With the brand and credibility of CHOA, the health system can innovate in the prevention of illness, not merely treatment."
Kane said that although adult health systems have anxiety about changes to the Affordable Care Act, the economics of pediatric health care are more stable due to the Children's Health Insurance Program, called PeachCare in Georgia, that has covered children of lower- to middle-class parents.
"Given [Children's] bond rating and philanthropic support, their balance sheet can accommodate these projects." Kane said.