The upcoming presidential change in Washington – not surprisingly – has brought an atmosphere of uncertainty to the Atlanta-based CDC.
One big sign of an agency in transition is the upcoming departure of Dr. Tom Frieden, director of the CDC. He will hand in his resignation on Jan. 20, the day Donald Trump is sworn in as the nation's 45th president, Reuters reported.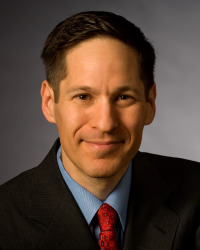 The Frieden move is not unexpected or unusual. Such changeovers at the top of the CDC occur regularly when the presidential administration changes from one party to the other. But Trump, as his supporters and critics agree, is likely to be an unconventional president. How will the CDC, an arm of the Department of Health and Human Services, be reshaped under his administration?
Any ripples of change will be felt strongly in the Atlanta area. The majority of the 23,000 CDC employees and contractors are based in the city and its suburbs.
Former and current CDC employees and contractors contacted by Georgia Health News say that overall, it's a ''wait-and-see'' period now.
Through a spokeswoman, the agency says it will remain focused on its public health mission.
"CDC responds to emergencies 24/7 to save lives and protect Americans from health threats, and we expect to continue that critical work,'' said the agency in a statement Thursday.
Dr. David Satcher, who was CDC director during part of the Clinton administration, told GHN this week that a Trump administration could follow a conservative, businesslike approach for the agency by investing more in health promotion and disease prevention.
That could include a strong commitment to physical exercise, good nutrition and safe neighborhoods, said Satcher, who is also a former U.S. surgeon general and founding director and senior advisor at the Satcher Health Leadership Institute at Morehouse School of Medicine in Atlanta.
Disease prevention "is consistent with a conservative approach'' by reducing health costs, said Satcher. "The business argument for the CDC is a good one."
Satcher called Frieden "a brilliant public health leader.''
The agency in recent years has faced funding limits and cutbacks.
It took nine months of political wrangling for Congress to approve $1.1 billion in emergency funds to fight Zika – less than what the CDC proposed. Health experts said the delay hurt the U.S. effort to fight the virus, Reuters reported.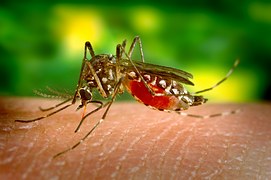 Zika, a tropical disease spread by mosquitoes, can cause serious birth defects if a pregnant women is infected. Though it poses little threat to most of the United States, several locally transmitted cases emerged in South Florida in 2016, and Americans who travel to the tropics are at risk.
Frieden, appointed by President Obama to run the CDC in 2009, told Reuters that "we have a lot more to do to control both Zika and diseases spread by this mosquito." The problem could be addressed by a proposed reserve fund that could be tapped in case of an infectious disease emergency, Frieden said.
A coming spotlight on Tom Price
Frieden's exit is not likely to be the only personnel change at the public health agency. A former CDC employee, who requested anonymity, told GHN that other senior agency leaders may be departing this year through retirement.
Another ex-employee, who also requested anonymity, said Republican administrations differ from Democratic ones in how they approach the running of the CDC.
This CDC retiree said that in general, Republican administrations focus on saving money, eliminating perceived inefficiencies and redundancies, and on national security, while Democrats are more interested in social justice and reducing health disparities.
A current employee told GHN that the CDC under the Trump administration will probably emphasize how the agency's global health work affects Americans' pocketbooks.
The proposed repeal of the Affordable Care Act, sought by Trump and his fellow Republicans who control Congress, can affect the agency, this employee said. The ACA funds several public health campaigns, and there's concern about what will happen to those efforts, the employee said.
Another current employee said a new CDC chief could change policies and make it harder to pursue public health activities that serve communities.
A wild card in the transition is U.S. Rep. Tom Price (R-Ga.), Trump's choice to head the Department of Health and Human Services. Price is a physician from the Atlanta area, and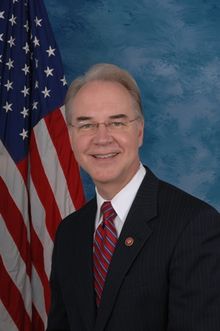 that background could be a plus when it comes to preserving CDC funding. But Price's possible impact on the CDC is ultimately unknown.
Price, if confirmed by the Senate, probably will focus first on the GOP drive to repeal the ACA, a move he has long advocated. So major changes for the CDC may not come quickly.
Satcher said he is concerned about Americans losing health insurance if the ACA is repealed. "I don't see how a president can be comfortable with that happening on his watch,'' Satcher said.
One former CDC contractor said such political transitions have occurred before at the agency, and employees are used to change.
Reuters reported that Trump intends to exempt public health workers from a hiring freeze he's planning for the first 100 days of his administration. "It is certainly encouraging," Frieden told Reuters, adding that it reflects a recognition that public health, like public safety, "is about keeping Americans safe."
"The CDC is very important to Atlanta,'' Satcher said, helping make the Georgia capital "the public health crossroads of the world.''