One of metro Atlanta's last "standalone" hospital organizations will seek an alliance with another health system in the coming months.
The DeKalb Medical system, which runs hospitals in Decatur and Lithonia, will look for both local and out-of-state potential partners, said Cheryl Iverson, vice president of marketing and strategic planning.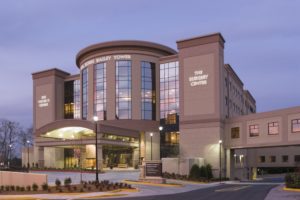 In recent months, DeKalb Medical has suffered financial problems, job cuts and leadership changes.
Its CEO and chief operating officer submitted their resignations within the past month, and the system has laid off 60 employees. Another 80 jobs have been eliminated.
The financial difficulties, Iverson said, stem at least in part from a high number of uninsured patients. She noted that Georgia has not expanded Medicaid under the Affordable Care Act, unlike most other states. Expanding the number of people with coverage increases hospitals' chances for reimbursement.
"We were really hopeful for Medicaid expansion,'' Iverson told GHN this week.
In addition, DeKalb Medical also experienced problems in its revenue cycle, which includes billing and collections, and claims denials, she said.
These revenue problems, which occurred during the tenure of the former executive leadership, have been addressed, she said.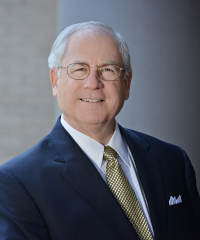 The new CEO is Bob Wilson, an attorney and member of the DeKalb Medical Foundation board.
Iverson said a nursing shortage has led DeKalb Medical to hire agency nurses to fill staffing gaps, which can be expensive. .
Economic factors have driven many Georgia hospitals to seek alliances or mergers to help withstand sweeping changes in health care payments.
Government and private insurers are increasingly emphasizing quality of care in reimbursements, instead of just paying for the quantity of services delivered. Medicare is paying bonuses and imposing penalties under the Aca based on quality-of-care measurements.
Getting bigger may help hospital systems cut costs and meet these new demands for improved quality, experts say.
Consultant Craig Savage of North Carolina-based CMBC Advisors, though, said Thursday that he expects the hospital consolidation trend to slow down because of expected health care changes under the incoming Donald Trump administration. "If I were running a healthy hospital, I wouldn't be hurrying to get married [to another system] anytime soon," he said.
But DeKalb Medical's situation may be different, with its standalone status and its high levels of Medicaid and uninsured patients, added Savage, who formerly consulted in Georgia.
"They probably need someone to buffer them,'' he said.
Even as health care systems try to adjust to changes in the industry since the 2010 passage of the ACA, the whole picture may change again under the Trump administration. The president-elect, Republicans in Congress and Trump's health agency pick, U.S. Rep. Tom Price of Georgia, aim to repeal and replace the ACA.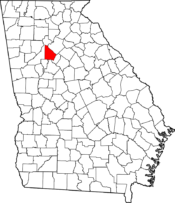 But Savage said the push for high quality will continue. Hospitals are promoting their quality scores, he said.
Recent consolidations in Georgia included WellStar acquiring five Tenet Healthcare hospitals in metro Atlanta, and Piedmont Healthcare adding Athens Regional Health System to its fold.
Iverson said DeKalb Medical is seeing growth in its physician practices, and that new leadership is providing good direction.
"We are on the right track,'' she said. "Our goal is to make sure we're providing good high-quality care."