Fulton County's rate of opioid overdose deaths was more than double the national average in 2014, newly released figures show.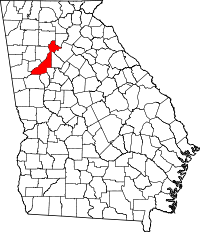 And the county — which contains most of the city of Atlanta as well as some of Georgia's most affluent suburbs — had a higher rate of HIV diagnoses than all but one of 28 large cities studied, according to statistics released this week by the Big Cities Health Coalition project.
Fulton's data were used because the county, not the city, collects the area's health information, which is processed by researchers so it's comparable between jurisdictions.
The county performed better than the national average on measures such as the adult obesity rate — 25 percent of adults versus 28.3 percent nationally – the adult smoking rate, and pneumonia/influenza deaths. The report compared data in the latest years available.
The opioid epidemic is a national problem. More people died from drug overdoses in 2014 than in any year on record, the CDC says. Opioids — primarily prescription painkillers, such as hydrocodone and oxycodone, and the illegal drug heroin — are the main culprits in overdose deaths.
Georgia is among 14 states that have seen significant increases in the rate of overdose deaths, the CDC says. In 2014, 1,206 people died from such overdoses in the state, up from 1,098 the year before, an almost 10 percent increase.
Heroin use has skyrocketed in Atlanta and its northern suburbs. In 2010, four people died from heroin overdoses in Fulton County, while in 2015, 82 people died.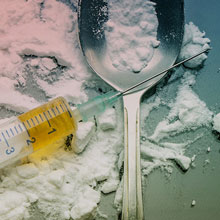 The Big Cities Health Coalition data show Fulton had 11.7 opioid-related unintentional drug overdose deaths per 100,000 residents in 2014, compared to the national rate of 5.0 deaths per 100,000 residents.
Many of the deaths have come in northern Fulton County, a mostly suburban area.
The city of Johns Creek in north Fulton has joined other local jurisdictions in providing training and equipment to police officers and other first responders to administer an opiate antidote.
The coalition report shows only one other urban area studied outpaced Fulton's opiate death rate: Kansas City, Mo..
Meanwhile, Fulton's HIV diagnosis rate in 2013 was higher than every other city studied except for Washington, D.C. In recent years, metro Atlanta and Georgia have seen alarmingly high rates of HIV, the virus that causes AIDS.
Thursday, Dec. 1, is World AIDS Day.
"We are particularly concerned with the epidemic in the Southern United States, which has become a microcosm of the global pandemic," Dr. Carlos del Rio, co-director of the Emory Center for AIDS Research, said in a statement. "Atlanta is the No. 5 city in the U.S. for new HIV diagnoses, and Georgia is the No. 2 state. It is critical for us to continue a multi-pronged focus on prevention, increasing HIV testing, improving access and linkage to care and ensuring long-term retention and viral suppression. The contributions of laboratory and clinical research and studies to understand how to improve outcomes of care will be critical in controlling the epidemic."
Goals for public health
Besides Atlanta/Fulton County, the new report compares statistics from Baltimore, Boston, Chicago, Cleveland, Ohio; Dallas; Denver, Detroit, Fort Worth (Tarrant County), Houston, Kansas City (MO), Las Vegas (Clark County), Long Beach, Calif.; Los Angeles; Miami (Miami-Dade County); Minneapolis, New York City; Oakland, Calif.; Philadelphia, Phoenix; Portland, Ore. (Multnomah County); Sacramento, Calif.; San Antonio; San Diego County; San Francisco, San Jose, Seattle, and Washington, D.C.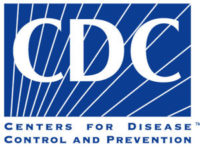 "Data are critical to letting us know where we are as well as where we need to be,'' Dr. Kathleen Toomey, director of the Fulton County Department of Health & Wellness, said in a statement. "This new tool will help us benchmark our work in relation to other cities and counties and help us improve service to the community.''
The CDC provides funding for the cities' health data project.
"We know that reaching our goals for creating a healthier America requires collecting data on the state of population health, and making it accessible to everyone," John M. Auerbach, associate director for policy at the CDC, said in a statement. "This project takes a big step forward for the field of public health by giving us essential information about health in our nation's largest cities. We at CDC are proud to support this effort."