A South Georgia hospital has been ranked as the most financially stressed among 49 rural hospitals eligible for a new state tax credit program.

State officials, after reviewing facility financials, have ranked Irwin County Hospital in Ocilla as the neediest among eligible rural hospitals.
The program, created during the 2016 session of the Georgia General Assembly, allows tax credits to individuals and corporations that donate to struggling rural hospitals.
The credits aim to help shore up rural health care, which has been under increasing financial pressure in the state.
Since the beginning of 2013, five rural Georgia hospitals have closed, and many others are in financial danger.

"Many counties are dipping into their tax millage to keep their hospitals open," said Jimmy Lewis, CEO of HomeTown Health, an organization of rural hospitals in the state.
Others among the 10 neediest are: Candler County Hospital in Metter; Emanuel Medical Center in Swainsboro; Stephens County Hospital in Toccoa; Monroe County Hospital in Forsyth; Dorminy Medical Center in Fitzgerald; Taylor Regional Hospital in Hawkinsville; Wayne Memorial Hospital in Jesup; Memorial Hospital of Bainbridge; and Elbert Memorial Hospital in Elberton. (Here's the entire list.)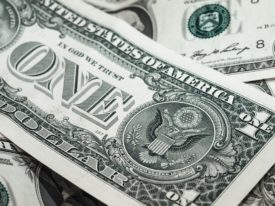 Under the program, donations of up to $4 million to an approved rural hospital will be eligible for the tax credits, which will be awarded on a first-come, first-served basis. The statewide cap of tax credits will be $50 million in 2017, $60 million in 2018, and $70 million in 2019. The program is set to expire after three years.
The rankings can help guide some individuals or companies who don't have a particular facility in mind in making a donation. And if someone chooses to donate to a hospital that has already reached the $4 million cap, the list provides other options to the donor.
Hospitals are preparing their messaging to attract donations, and some have hired consultants to help them, Lewis said Thursday. (Here's a GHN article on the consulting services.) "This is an opportunity that has never existed before,'' he said.
Industry experts have pointed out that rural hospitals lost an opportunity for financial help when Georgia opted not to pursue Medicaid expansion under the Affordable Care Act (ACA). Expansion would have given health insurance to more than 500,000 uninsured Georgians – making it more likely that hospitals would get reimbursement for treating those patients.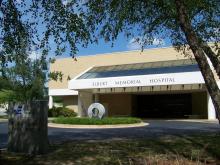 Georgia's leaders have long opposed Medicaid expansion on budgetary grounds.
Now, with the election of Donald Trump, who has vowed to repeal the ACA when he becomes president, the future of Medicaid expansion is uncertain – even for states that have gone forward with such a move already.