President-elect Donald Trump has selected U.S. Rep. Tom Price of Georgia as his nominee to head the Department of Health and Human Services.
Price, 62, an orthopedic surgeon, has been a fierce critic of the Affordable Care Act, and has also discussed major changes to the Medicare program.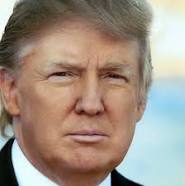 The six-term Republican congressman and former state senator represents a suburban district north of Atlanta. His wife, Betty, currently serves in the Georgia House.
He was an early supporter of Trump.
Price, who chairs the House Budget Committee, said in a statement Tuesday that "there is much work to be done to ensure we have a health care system that works for patients, families, and doctors; that leads the world in the cure and prevention of illness; and that is based on sensible rules to protect the well-being of the country while embracing its innovative spirit."
If confirmed by the Senate as HHS secretary, Price will preside over a massive federal agency that oversees the ACA as well as the giant insurance programs Medicare and Medicaid. HHS also includes the Atlanta-based CDC.
Price would be at the forefront of what promises to be seismic changes in health care, with Trump's pledge to repeal and replace Obamacare, as well as proposed revamps of Medicare and Medicaid.
"Chairman Price, a renowned physician, has earned a reputation for being a tireless problem solver and the go-to expert on health care policy, making him the ideal choice to serve in this capacity," Trump said in making the announcement early Tuesday.
Legislation that Price has proposed in Congress, the Empowering Patients First Act, would repeal the Affordable Care Act and offer age-adjusted tax credits for the purchase of individual and family health insurance policies.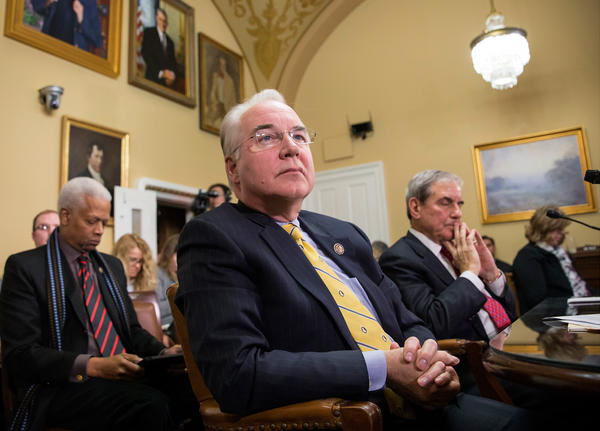 "We think it's important that Washington not be in charge of health care," he said in an interview this summer with the Wall Street Journal. "The problem that I have with Obamacare is that its premise is that Washington knows best."
In its latest version, the Price proposal would allow people in a government program, such as Medicare, Medicaid or Tricare, to opt out of it and get tax credits toward the cost of private coverage instead, according to the Journal.
The plan offers a one-time credit aimed at boosting health savings accounts, described by supporters as a way of bringing down medical spending, and derives part of its funding from capping how much employers can spend on providing employee health care before being taxed, according to the Journal. The proposal also seeks to make health insurance available to people with pre-existing medical conditions by helping states set up new "high-risk" pools or other programs for such enrollees, and creates new rules allowing insurers to sell policies across state lines.
Former U.S. House Speaker Newt Gingrich, a Republican who also represented Georgia in Congress, tweeted that Price will make a "great" HHS secretary, and "is the right leader to help Congress replace Obamacare."
Born in Lansing, Mich., Price went to college and medical school at the University of Michigan, then did his medical residency at Emory University in Atlanta. For nearly 20 years, Price worked in private practice in the Roswell area as an orthopedic surgeon.
Before going to Washington several years ago, he returned to Emory University School of Medicine as an assistant professor and medical director of the Orthopedic Clinic at Grady Memorial Hospital in Atlanta.
He says he got into politics because he found that state and national officials who had no medical training were making decisions that affected his ability to take care of patients, according to the New York Times.
Top Democrat signals opposition
Sen. Charles Schumer (D-N.Y.), the incoming Senate minority leader, issued a statement Tuesday blasting Trump's decision to nominate Price.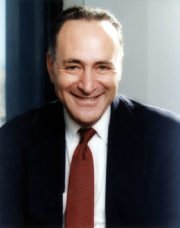 "Congressman Price has proven to be far out of the mainstream of what Americans want when it comes to Medicare, the Affordable Care Act, and Planned Parenthood. Thanks to those three programs, millions of American seniors, families, people with disabilities and women have access to quality, affordable health care. Nominating Congressman Price to be the HHS secretary is akin to asking the fox to guard the henhouse," Schumer said.
U.S. Sen. David Perdue (R-Ga.) said, "There is no doubt in my mind that [Price] will do a fantastic job improving our nation's health care system and the lives of all Americans."
Price went to Washington a little more than a decade ago, filling the House seat vacated by Johnny Isakson when Isakson moved to the Senate.
Price is generally conservative and an outspoken opponent of abortion.
In another important hire, Trump said that he had chosen Seema Verma, a health policy expert in Indiana, to be administrator of the Centers for Medicare and Medicaid Services. Working in state government and then as president of a consulting company, she helped the Hoosier State expand Medicaid eligibility under the Affordable Care Act, with conservative-leaning policies that emphasized "personal responsibility."
Verma worked closely with Gov. Mike Pence of Indiana, who is now the vice president-elect, and with previous Gov. Mitch Daniels, also a Republican. She has won praise from health care providers and state legislators of both parties, the New York Times reported.
Her nomination, like that of Price, requires Senate confirmation.
Georgia is one of 19 states that have not expanded Medicaid under the ACA. The future of Medicaid expansion is one of many health care issues that will be decided during the Trump administration.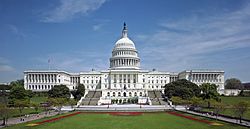 Earlier this month, Price said Republicans are eyeing major changes to Medicare in 2017.
Price said he expects Republicans in the U.S. House, led by Speaker Paul Ryan of Wisconsin, to move on Medicare reforms "six to eight months" into the Trump administration.
Privatization of Medicare has been a central feature of Ryan's budget proposal for years, and the GOP-contgrolled has voted in favor of it multiple times.
Medical provider groups in Georgia praised the nomination of Price for the HHS job.
Earl Rogers, president of the Georgia Hospital Association, said in a statement that GHA "and our hospital community have enjoyed a long and positive relationship with Congressman Price. We respect the depth of his health care expertise and appreciate the many contributions he has made toward advancing the care of Georgia's patients. He has been a strong advocate for Georgia's hospital and patient communities regarding reimbursement for care, pharmaceutical issues, senior care and home health.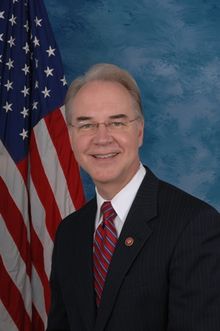 "Congressman Price will make an outstanding Secretary of Health and Human Services."
The president of the Medical Association of Georgia, Dr. Steven M. Walsh, said in a statement that Price "has earned his reputation as a strong and credible advocate for patients and physicians. MAG shares his core tenets, which include the need to preserve physician autonomy, defend the patient-physician relationship, and empower individual patients. Dr. Price also understands that there is a critical need to reduce the administrative burden that has been placed on today's physician – so they can focus on patient care – as well as reduce the amount of control that the federal government and big health insurance companies have on our health care system.
"MAG believes that Congressman Price is the ideal candidate to protect and preserve America's patient-centered health care system."