Just 22 percent of Georgia hospitals received an "A" grade on patient safety in the latest ratings from the Leapfrog Group.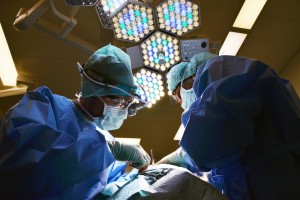 That put Georgia in a tie for 36th place among states ranked on percentages of top-safety hospitals.
The ratings from Leapfrog, a patient safety organization founded by employers, are issued semi-annually, in fall and spring. In this year's spring survey, Georgia came in 35th among states in the overall percentage of top-performing hospitals.
The Leapfrog Group's rankings are part of a growing movement to analyze and report publicly on the quality of medical care.
Leapfrog gives "A" through "F" grades to more than 2,600 hospitals based on how they prevent medical errors, injuries, accidents and infections. Not all hospitals are graded: Critical access hospitals and pediatric facilities are excluded because of insufficient data.
Hospital safety problems, including patient injuries, accidents and infections, kill more than 200,000 Americans each year, making these errors the third-leading cause of death in the nation, Leapfrog said.
"In the fast-changing health care landscape, patients should be aware that hospitals are not all equally competent at protecting them from injuries and infections,'' Leapfrog President and CEO Leah Binder said in a statement. "We believe everyone has the right to know which hospitals are the safest and encourage community members to call on their local hospitals to change, and on their elected officials to spur them to action. States that put a priority on safety have shown remarkable improvements."
Of the U.S. hospitals evaluated by Leapfrog, 844, or 32 percent, earned an "A," 658 earned a "B," 954 earned a "C," 157 earned a "D" and 20 earned an "F." No Georgia hospital had a failing grade.
The top-ranked state was Hawaii, while the bottom-ranked states, each with no "A" hospitals, were Alaska, Delaware and North Dakota, along with Washington, D.C.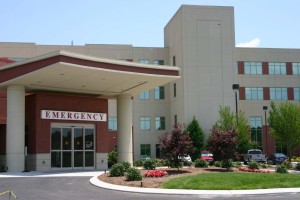 Scoring an "A" grade this time were 16 hospitals across Georgia – one fewer than in the spring — including some in metro Atlanta, Macon, Augusta and Rome, as well as smaller cities. Gordon Hospital in Calhoun in northwest Georgia again received an "A," continuing its top scores since 2012.
Six Georgia hospitals scored a "D." (Here's a link to the Georgia hospital ratings.)
Leapfrog, in compiling the grades, used publicly available data from the federal Centers for Medicare & Medicaid Services, the Leapfrog Hospital Survey, the Agency for Healthcare Research and Quality, the CDC and the American Hospital Association's Annual Survey and Health Information Technology Supplement.
The Georgia Hospital Association said in a statement Tuesday that it "applauds the ongoing efforts of Georgia hospitals to improve patient safety and quality of care.''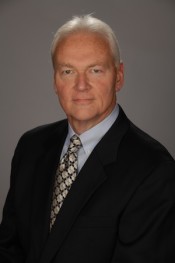 But GHA's president, Earl Rogers, added that "while we support initiatives that equip health care consumers with a wide range of quality and patient safety information, it is important to note that because organizations like Leapfrog utilize different quality measures, performance data and methodologies to calculate scores, a hospital can perform well in one ranking and poorly in another."
Rogers said the Leapfrog rating "is just one of many tools patients can use when making health care decisions such as choosing a hospital. When selecting a health care provider, we encourage patients and families to use all available tools at their disposal, such as talking with friends and family and consulting with doctors, nurses and other practitioners."
Beth Stephens of Georgia Watch, a consumer advocacy group, said Tuesday that the Leapfrog grades and information "are valuable tools that consumers can use when trying to make informed decisions about where to get their care."
Stephens, senior director of public policy and advocacy for Georgia Watch, added, "We congratulate Georgia's 'A' hospitals for setting an example for the entire state and encourage all hospitals to make patient safety a top priority."