It was July when everything started to go haywire, and Katie Ball was fed up. An angry rash had been creeping across her torso for the past two months, and now her face was breaking out in boils. The burning pain in her lower right side had become a constant companion.
She'd had ovarian cysts before, and an ultrasound that she'd received months earlier for other medical reasons revealed that they might be back.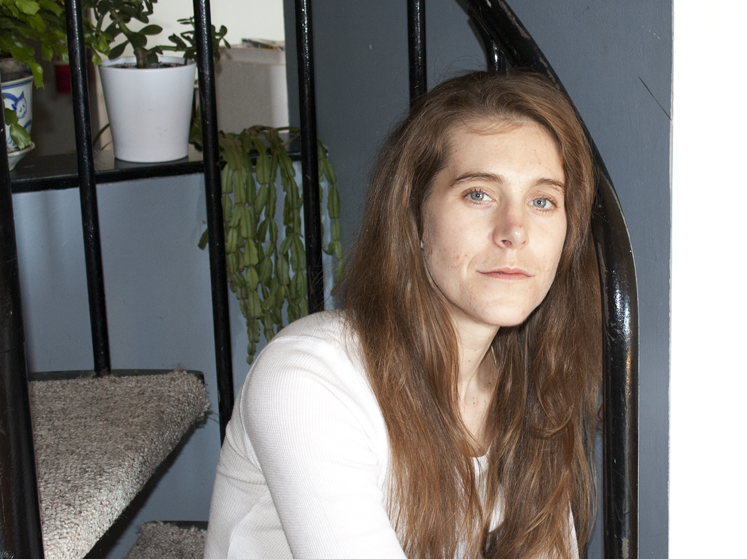 "I thought, 'We've got to figure out what the hell's going on,' but I can't even get into the doctor."
Ball is a self-employed Athens resident, and she buys health coverage through Georgia's federally run health insurance exchange. The plan she bought was with Ambetter, and it was affordable for her.
For over three months, Ball had been trying to schedule a follow-up appointment with the only OB/GYN in the Athens area who accepted Ambetter. Her calls kept going to voicemail, and they were never returned, she says.
Ball felt stuck. What could she do if the only OB/GYN in her network seemed to have disappeared?
It turns out that Ball is far from alone in this predicament. In fact, people all over the country are having similar troubles.
A group of Harvard researchers released a study last fall revealing that 14 percent of the health plans sold on federal exchanges were missing at least one key specialist.
Some low-cost plans have lower upfront prices, but they often have the most limited network of doctors. Customers like Ball can often find a primary care doctor, but face real challenges if they develop health issues that require specialized care.
Beginning this week, as many as 1.5 million Georgians could be shopping for health insurance. Ambetter will be one of five options in the Georgia health insurance exchange.
Ambetter is a good choice for a healthy person who is lucky enough to escape accidents or infections, says Harold Weber. Weber is one of two certified navigators (enrollment guides) at the Athens Neighborhood Health Center, which helped more than 1,600 people find health insurance during the last enrollment period.
"If I have a young, healthy person come in here and they're willing to take the risk, Ambetter could be a very good solution for them," he said.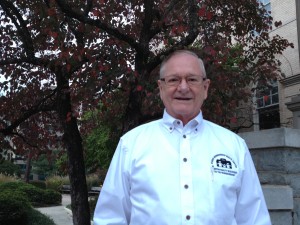 More often, though, he says, customers shopping on their own go for Ambetter because it's cheap.
Ambetter health exchange plans are offered by St. Louis-based Centene, which also runs Georgia Medicaid provider Peach State.
Centene officials did not provide a comment to Georgia Health News on Ambetter's network, despite multiple attempts to obtain one.
Weber says the company uses what are known as narrow networks.
That's when insurance companies contract with a smaller number of doctors, labs and hospitals who are willing to provide care for less money. It's less costly, but the trade-off is that plan holders have fewer choices for in-network providers.
Insurance industry groups, including the Georgia Association of Health Plans, say that more employers and more consumers are choosing these limited network plans because cost is their No. 1 concern.
Not getting what was expected
There are narrow networks in several states, but according to a study released last year by the University of Pennsylvania, Georgia has the most. In theory, narrow networks are cost-effective for providers and consumers; in practice, the consumer can sometimes lose out.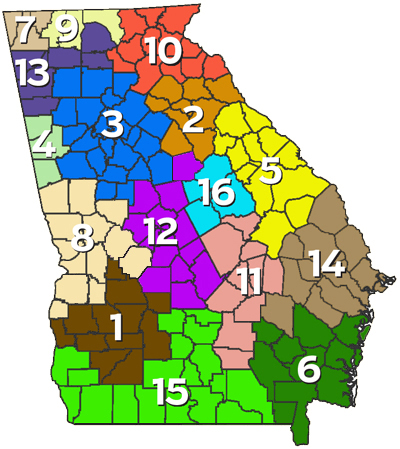 Although cost was a major concern for Ball, she did her homework before buying Ambetter. Because she'd had ovarian cysts before, she knew she would need an OB/GYN doctor – and three were listed in Ambetter's provider directory.
But the directory listings, it turned out, were not accurate, according to Ball.
"Now I'm not even a year through the plan, and none of those doctors take the plan."
Ball finally went to see her primary care physician in August. She asked her doctor to check out a spot on her right breast that didn't feel right, and it was clearly a lump. She needed a diagnostic mammogram to determine whether it might be breast cancer. Ball called radiologists and mammography centers in the Ambetter directory, but none would accept her insurance, she says.
"It's like a ghost town list," she said.
Outdated and inaccurate provider directories are a nationwide issue. In March, the Centers for Medicare and Medicaid Services sent a warning letter to every insurance company with health plans sold through federally run exchanges. The letter from the U.S. government agency laid out new guidelines for keeping lists up to date, and announced that companies with inaccurate directories would be fined.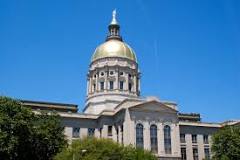 This spring, the Georgia General Assembly passed a bill aimed at curbing the number of errors on provider lists. The new law requires insurance companies to update online directories every 30 days, declare whether the provider is taking new patients and protects consumers from paying out-of-network costs if lists are inaccurate.
Once a provider is found, Georgians on the Ambetter plan may need to travel as far as 100 miles to consult a specialist. A quick search using Ambetter's "Find a Provider" tool revealed that Athens-area residents who need an endocrinologist or a psychiatrist, for example must drive to metro Atlanta.
In fact, of the nine medical specialties that patients use most often, according to the CDC, Ambetter offers Athens-based providers for only four.
"That could be a real problem," said Weber, "especially if it's a low-income client who has limited transportation, can't afford to spend a lot [on] gas."
But for clients who couldn't otherwise afford health insurance, he suggests, the inconvenience is relative. "Would you rather have no provider or travel 45 minutes to a provider?"
Not always a bargain
Sara Machen Fogle of Athens enrolled in an Ambetter plan in 2014. She had been without health insurance for 10 years.
"I really had no idea what to look for in a plan," said Fogle, "[Ambetter] was inexpensive, and it seemed like a good deal."
She didn't realize that the care she needed for a chronic condition would be 60 miles away.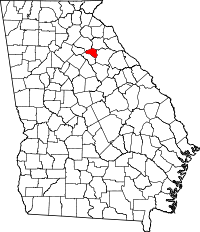 Fogle has limited scleroderma, an autoimmune disease that causes gastrointestinal problems and impairs circulation in her fingers and toes. Scleroderma is best treated by a rheumatologist, but the closest one on her plan was in Decatur.
"That was about a 3-hour round trip, and the wait times in the office were outrageous," said Fogle. "It was an all-day affair."
The next year, Fogle ditched Ambetter for a more expensive plan that covers visits to a rheumatologist in Athens. Paying a higher premium is worth it, she said.
Katie Ball says she would go anywhere that would give her a scan. After months of asking, she still doesn't know what's in her breast or causing pain around her ovary, and her plan doesn't give her access to the one test she needs to find out.
"It's like being in a twilight zone."
Seven months after she first saw her OB/GYN to figure what was causing the pain in her side, Ball finally has an appointment for a mammogram with a local hospital, but the test won't be covered by her plan. She'll have to pay for it out of pocket.
Ball says she never would have found this resource without the help she got from her "awesome" primary care doctor. The irony isn't lost on her.
"It's kind of this weird double-edged sword. Had it not been for Ambetter, I wouldn't have this great GP who's on my side, but also because of Ambetter I don't have an OB/GYN, which is really the root of this whole problem."
Lauren Baggett is a health and medical journalism graduate student at UGA's Grady College of Journalism and Mass Communication, where she also received her bachelor's degree in magazine journalism in 2009. For five years she managed the sales and marketing team for a local Athens company, but her growing interest in health, food, and mental wellness motivated her to return to journalism. She hopes to write about the intersections of health and culture in the future.