Six years ago this month, a fledgling news organization launched a website aiming to report on health care issues in Georgia that weren't being covered at the time.
Our first readers were a handful of friends and family members. No one else knew what "Georgia Health News'' was.
Since that halting start, GHN has grown to become what our readers say is the pre-eminent organization covering health care news in the state.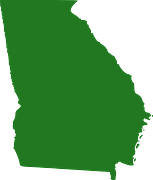 We've published thousands of stories on the issues that matter to you – health insurance, access to care, rural health, public health, the safety net, children's health, consumer health, the business of health care and many more topics.
We have also distributed our stories to news organizations statewide, to build readership in communities all over Georgia.
You have relied on us to provide impartial coverage of health care topics that matter to you and your family.
November is our anniversary month, when we ask readers for a tax-deductible donation.
Even $10 can make a difference – and, taken with others, can add up to a substantial boost for us to continue reporting and writing stories about the state's health care system.
Remember, because we are a 501(c)3 nonprofit, your donation is tax-deductible. Here's a link that explains how to donate
Thanks for your support and readership!
Andy Miller
CEO/Editor
Georgia Health News