Thanksgiving makes me think of my wonderful family and friends.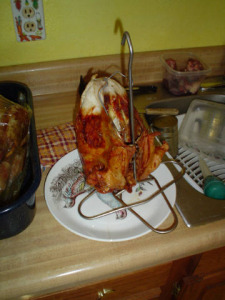 Being thankful for them, and for all GHN colleagues, readers and supporters.
It's also a time for many Georgians to think about safety when it comes to cooking.
That means those of us who break out the turkey-frying equipment need to take extra care about safety. Georgia ranks seventh in the nation in Thanksgiving Day cooking fires, as Jim Thompson of the Athens Banner-Herald pointed out in a 2014 article.
His article gives tips for holiday cooks on how to fry a turkey safely. Here's the link.
And Happy Thanksgiving!