Health care spending for the privately insured increased 4.6 percent nationally in 2015, higher than the hikes in the prior two years, according to a report released Tuesday.
The report from the Health Care Cost Institute said the biggest factor in the higher spending was an increase in prices for services such as inpatient hospital care and for brand-name prescription drugs.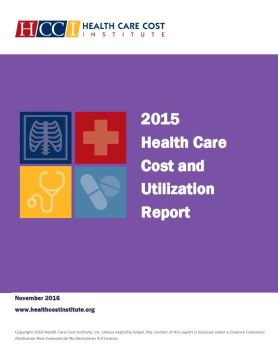 The price hikes in these categories were higher than in previous years, said Amanda Frost, HCCI senior researcher.
The study covered the period from 2012 through 2015 and included claims data from four national insurance companies: Aetna, Humana, Kaiser Permanente, and UnitedHealthcare.
National spending for Americans younger than 65 and covered by job-based insurance averaged $5,141 per person, of which $813 was spent out-of-pocket by the consumer, the HCCI report said.
In Georgia, average per capita spending was slightly above the national average, at $5,194, and average out-of-pocket spending per capita was $942, significantly higher than nationally.
Spending in Georgia, though, was less than the average for the South, which, at $5,240 per capita, was the second-highest-spending region. (The Northeast was the highest-spending region.)
Conflicting patterns
The report analyzed billing data to compile the amounts that insurers pay for medical services, and what consumers spend in terms of co-pays, deductibles and co-insurance.
Spending on prescription drugs grew faster than spending on any other health care service. In 2015, $649 per capita was spent on brand prescriptions, an increase of 11.4 percent from the previous year.
The average price per dose on brand-name drugs almost doubled from 2012 to 2015, Frost told GHN. Those increases were especially high for "anti-infective'' drugs that treat conditions such as HIV and Hepatitis C.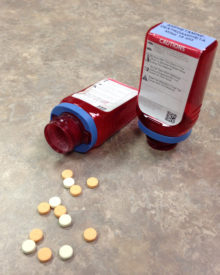 "The only place we're not seeing price increases is with generic prescriptions,'' Frost told GHN.
Among other hikes, the report found the price of an ER visit jumped 10.5 percent to an average of $1,863 in 2015. And the average price for an acute hospital admission increased by an average of $1,000 each year of the study, hitting $19,967 in 2015.
Meanwhile, utilization of health care services, including outpatient lab and pathology services, some types of doctor visits, and ancillary outpatient services such as durable medical equipment, also grew, and was an important component in the spending hike, Frost said.
The number of office visits to primary care physicians fell each year since 2012, but the report also found that office visits to specialists increased over the study period.
Health spending for the privately insured grew just 3.0 percent in 2013 and 2.6 percent in 2014.
David Howard, an Emory University health policy expert, when asked to comment on the report, said that "it's striking how much of the spending increases is related to prices."
He said a key factor could be the rampant consolidation of hospitals systems and physicians, sparked by changes in reimbursements from insurers and government programs looking to emphasize quality of care. Bigger health systems, experts say, are able to pursue cost savings and also negotiate better pricing from insurers, an industry that's also seeking to consolidate.
The payment changes were driven by the 2010 Affordable Care Act, and repeal of the law, which Republicans have promised since their recent electoral victories, could ease the pressure of medical providers to merge, Howard said.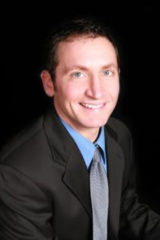 Howard predicted more spending increases for 2016. "Health care costs have gone up every year that we've kept track,'' he said.