More Georgians have signed up for coverage for the upcoming insurance exchange than at the same time last year, according to new federal figures released Wednesday.
The 106,905 total through Nov. 26 exceeds the 105,299 Georgia sign-ups through Nov. 28 last year.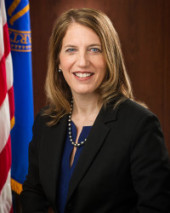 The sign-up increase comes amid a re-energized Republican effort to repeal the Affordable Care Act, or Obamacare, which created the state health insurance exchanges. In 2017, for the first time in years, the GOP will control the White House as well as both houses of Congress, and scrapping the ACA is one of the party's priorities.
President-elect Donald Trump has vowed to repeal and replace Obamacare, and his pick to be secretary of Health and Human Services, U.S. Rep. Tom Price (R-Ga.), is a longtime advocate for repeal. Some Democrats say the ACA has flaws and that they are open to some changes, but they have pledged to defend its key provisions.
Georgia's enrollment total for 2017 coverage exceeds that of all other states in the federally run exchanges except for Florida, Texas and North Carolina. Georgia is among 39 states that let the federal government operate its exchange.
Open Enrollment began Nov. 1 for the 2017 exchange. Nationally, the total number of enrollments at this point exceeds that of last year by more than 97,000, HHS said Wednesday.
"With plans available for less than $75 per month in premiums, 2.1 million Americans, including 106,905 in Georgia, have already selected coverage through HealthCare.gov, more than had signed up at this time last year," said HHS Secretary Sylvia Burwell in a statement. "I hear from people across the country just how much coverage matters to them, so I continue to encourage all Georgians who need health insurance for 2017 to visit HealthCare.gov and check out their options. Consumers should be sure to enroll by December 15th for coverage that starts January 1st."
At the end of Open Enrollment for the current year, a total of more than 530,000 Georgians signed up for coverage or were automatically re-enrolled in the insurance exchange.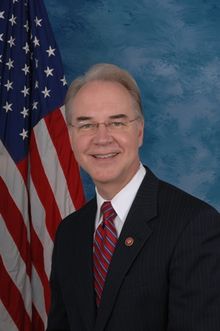 "Enrollment is still really strong, and people still need coverage,'' said Cindy Zeldin, executive director of Georgians for a Healthy Future, a consumer advocacy group that supports the Affordable Care Act.
Creating the exchange, she said, was a "major undertaking" by HHS, state insurance commissioners and health care stakeholders. "Unwinding that is not as easy as pressing a button or signing something into law."
The burden on Congress, Zeldin added, is to develop a replacement plan where the 20 million people who gained insurance through the ACA will not lose coverage. "What we've seen so far will not get the job done," she said.
Price's repeal proposal would take health care away from mandated coverage and care and toward a free-market approach, with fewer consumer protections and more freedoms for doctors, the New York Times reported.
"The president-elect has made it very clear: He wants the Congress, when they convene in early January, to take up the task of repealing and replacing Obamacare first," Vice President-elect Mike Pence said Tuesday on Fox News.
The bill that Price pushed in Congress, the Empowering Patients First Act, would prohibit insurers from denying coverage or charging higher rates because of a person's pre-existing medical conditions, the Times reported. Under the bill, this type of protection would be available to people who have maintained coverage in the past — for example, people moving to the individual market from an employer's health plan.
The ACA's requirement for most Americans to have health insurance or pay a tax penalty would be eliminated, as would the requirement for larger employers to offer coverage. Billions of dollars that 31 states (Georgia is not among them) expect to receive for expanding Medicaid eligibility would also disappear under the Price bill, the Times reported.
Instead, Price would offer tax credits for the purchase of individual and family health insurance policies. The credits would increase as people grow older and are likely to need more medical care.
He would use other tax breaks to coax more people into contributing to health savings accounts that could be used to help pay medical expenses. Such accounts are championed by conservatives as a way to slow the growth of health costs.
The bill would eliminate the government-run insurance exchanges in the individual states. Instead, states could contract with private entities to set up websites that resemble HealthCare.gov, but only to provide information on insurance plans' prices and benefits and their networks of doctors and hospitals. The new websites could not directly enroll people in private plans or in Medicaid.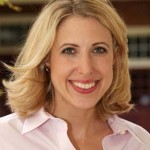 Zeldin said that the talk of repeal, which has surged since the Nov. 8 elections, has left some consumers confused about their current options. "The consumer questions will come more when Congress starts to debate the topic," she said.
HHS said Wednesday that 76 percent of Georgia Marketplace enrollees can find plans with a premium for less than $75 per month. Nationwide, about 8 out of 10 people who enroll in health coverage through HealthCare.gov qualify for financial help to make their monthly premiums more affordable.
The agency said free, confidential help can be found in person or by phone.
Consumers can:
** Call 1-800-318-2596 for confidential assistance 24/7, in English or Spanish.
** Visit HealthCare.gov and CuidadoDeSalud.gov.
** Find in-person help through visiting https://localhelp.healthcare. gov/ to find a listing of enrollment centers and events in Georgia.