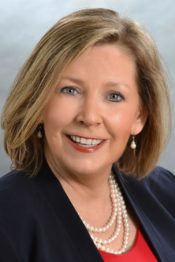 As home to more than 400 life sciences companies, Georgia is a thriving center of this growing industry. Much of the growth, stability and success we enjoy can be attributed to what the Georgia Department of Economic Development calls "The Georgia Value Chain."
I'm the state's director of Life Sciences and Corporate Solutions, and my team and I recently hosted a group of national journalists on a tour of life sciences assets across the state. Each stop along the way called attention to the complete "value chain" – the idea that a product can be born, researched, developed, clinically tried, manufactured and distributed locally, and at a much lower cost than other states can offer.
Research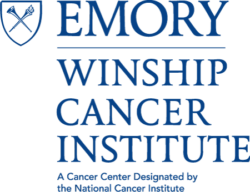 In order to highlight the deep life science research abilities within the state, the tour included a meeting with members of the Georgia Research Alliance. The GRA helps grow Georgia's economy by expanding in-state university research capacity, and by seeding and shaping start-ups, more than 150 to date. During the tour, two of the GRA's eminent scholars spoke with the group about the research they've led in trying to develop a universal vaccine for the flu, and development of a form of multi-purpose imaging that can speed the diagnosis of conditions like heart disease and cancer.
In addition, the tour visited the first and only National Cancer Institute-designated cancer center in Georgia, Emory Winship Cancer Institute. Winship currently has 250 active clinical trials being conducted within its expansive labs, and is dedicated to taking new cancer treatments from the laboratory to the patient's bedside. Winship doctors and researchers shared their recent breakthroughs in multiple myeloma therapies and immunotherapy.
The Centers for Disease Control and Prevention (CDC), a federally run institution of international importance that calls Atlanta home, was an important stop along a tour of the value chain. Thanks to the presence of the CDC here, life sciences researchers in Georgia enjoy access to world-class expertise on public health issues. Our tour included a visit to the CDC's 24/7 Emergency Operations Center, which is where global threats and outbreaks are monitored.
Development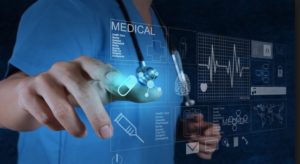 Georgia is fortunate to be home to the Global Center for Medical Innovation (GCMI), which is a comprehensive medical device innovation center, dedicated to accelerating development, building businesses and improving health. GCMI's designers and engineers collaborate closely with start-ups, clinicians, researchers, new product development teams and entrepreneurs to accelerate time to market while reducing costs.
To date, the organization has worked with more than 50 start-ups, clinician innovators, university tech transfer offices and academic researchers to design, engineer, prototype, and facilitate commercialization of a range of innovative medical devices. GCMI's capabilities include biological 3D printing, enabling innovators and entrepreneurs to bring their ideas from concept to reality in a matter of hours.
Clinical Trials
Within Georgia's value chain exists world-class infrastructure to enable companies to perform clinical trials and tests, and we were fortunate to be able to highlight T3 Labs. This facility is home to seven procedure rooms, including three operating rooms that are on par with the best in the country, one fixed catheter lab, and it offers extensive imaging capabilities.
GCMI just recently acquired T3 Labs, allowing the two organizations to work more closely and strategically, effectively strengthening these two links along the value chain.
Manufacturing
A focal point of the life sciences industry for the state – and of the tour we hosted – is the Georgia Bioscience Training Center, which is operated by Georgia Quick Start, a unit within the Technical College System of Georgia.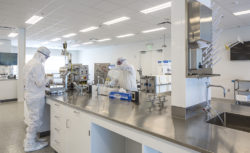 The $14 million center is a state-funded, state-of-the-art, signature facility dedicated solely to providing customized workforce training for companies operating in the life sciences sector. The facility is adjacent to the campus of global pharmaceuticals company Shire, which is the chief client of the center.
In addition to Shire's unique training program, the center contains additional laboratory, classroom and multi-purpose space designed with the flexibility to accommodate customized training for additional bioscience and bio-manufacturing industries forecast to locate in the region. Even better, many of the jobs for which the center is used in training require only a high school degree. That means there's opportunity in the high tech industry for people of varied educational backgrounds.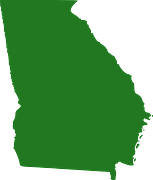 This facility is designed to support the needs of the growing industry, and it is a key asset that makes the state of Georgia a strong contender for life sciences companies looking for a new home.
In order to highlight additional life sciences manufacturing capabilities within the state, Dendreon offered insights into the quick turnaround development of Provenge, the first autologous cellular immunotherapy treatment for prostate cancer. Provenge is designed to reprogram the patient's own immune cells to attack advanced prostate cancer, therefore each dose is customized using a sample that's shipped directly from the patient's care provider to Dendreon. The time between when the sample arrives to the time it leaves is just a matter of hours. Treatment with the customized batch of Provenge is made within days of the sample being drawn.
Not only does it require quick turnaround in the lab, it requires reliable, fast delivery to the patient. That's why distribution — which was the next stop on the tour — is so important to the life sciences industry.
Distribution
The final link in Georgia's life sciences value chain is distribution. This stop on the tour — highlighting Delta Cargo, an operation of Atlanta-based Delta Air Lines — offered a deeper understanding into the process of ensuring that critical logistical needs are met. Delta Cargo, for example, provides safe and reliable temperature-controlled products and specialty containers for pharmaceutical shipments and has 48 certified pharma stations.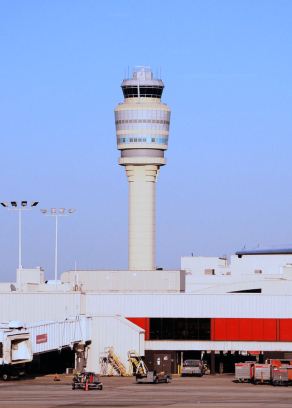 Also at the table to discuss logistics in the life science industry were representatives from Hartsfield-Jackson Atlanta International Airport and Romark Logistics.All these experts offered insights into how the state serves and supports its life sciences companies through logistics.
Jannine Miller, director of the Georgia Center of Innovation for Logistics, joined the group as well. Miller plays an integral role in helping companies take advantage of the state's world-class logistics industry, so they can improve supply chain efficiency, support growth, and increase global competitiveness.
The concept of the value chain is an important way to understand how the state serves the life sciences companies that rely on our infrastructure. While our recent tour was able to highlight only a small cross-section of the many organizations that serve the industry, it demonstrated that Georgia's commitment to this effort is strong, and that finding a weak link in our value chain would be a fruitless task.
E. Jane Caraway is director of Life Sciences and Corporate Solutions for the Georgia Department of Economic Development.