The Tenet Healthcare subsidiaries that previously owned two metro Atlanta hospitals have agreed to plead guilty to conspiracy to defraud federal health programs and pay kickbacks and bribes for patient referrals, officials said Monday.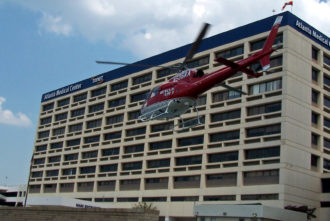 Atlanta Medical Center and North Fulton Hospital in Roswell were owned by Texas-based Tenet until this April, when Marietta-based WellStar Health System bought them.
Tenet will pay more than $513 million to resolve criminal charges and civil claims relating to the scheme, federal and state officials said Monday.
A WellStar spokesman told GHN on Monday that the liability is all on Tenet, which owned the hospitals when the misconduct took place.
"It's not a WellStar issue,'' said Tyler Pearson in an email. WellStar this year completed a $575 million purchase of all five Tenet hospitals in Georgia, including Atlanta Medical Center's South Campus in East Point; Spalding Regional Hospital in Griffin; and Sylvan Grove Hospital in Jackson.
Spalding Regional was also alleged to be part of the scheme, as was a Hilton Head, S.C., hospital, federal officials said.
In 2014, the U.S. Justice Department joined a whistleblower lawsuit accusing Tenet and four of its hospitals of making illegal payments to clinics operated by Clinica de la Mama and Hispanic Medical Management in exchange for Medicaid patient referrals, a violation of federal anti-kickback laws, Modern Healthcare reported.
The federal government alleged Tenet made payments to Hispanic Medical Management under the guise of commissioning translation, marketing and Medicaid eligibility determination services, but they were actually illegal kickbacks, Modern Healthcare reported.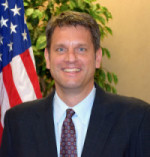 The whistleblower lawsuit was filed by Ralph D. Williams, a Georgia resident, in the Middle District of Georgia, under the federal and Georgia False Claims Acts.
The federal share of the civil settlement is $244,227,535.30. The state of Georgia will recover $122,880,339.70 and the state of South Carolina will recover $892,125. Williams' share of the combined civil settlement amount is about $84 million.
"Our Medicaid system is premised on a patient's ability to make an informed choice about where to seek care without undue interference from those seeking to make a profit," said U.S. Attorney John Horn in a statement. "Tenet cheated the Medicaid system by paying bribes and kickbacks to a prenatal clinic to unlawfully refer over 20,000 Medicaid patients to the hospitals. In so doing, they exploited some of the most vulnerable members of our community and took advantage of a payment system designed to ensure that underprivileged patients have choices in receiving care."
Georgia Attorney General Sam Olens said in a statement that "Tenet took advantage of vulnerable pregnant women in clear violation of the law by paying kickbacks in order to bring their referrals to Tenet hospitals.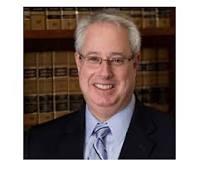 "Through this scheme, Tenet defrauded the Georgia Medicaid program, and reaped hundreds of millions of dollars," Olens said. This is an unprecedented settlement for the state of Georgia, and reflects my office's commitment to protecting Georgia taxpayers by uncovering Medicaid fraud and abuse."
According to the criminal information, as part of the scheme, expectant mothers were in some cases told at the prenatal care clinics that Medicaid would cover the costs associated with their childbirth and the care of their newborn only if they delivered at one of the Tenet hospitals.
And in other cases, the women were simply told that they were required to deliver at one of the Tenet hospitals, leaving them with the false belief that they could not select the hospital of their choice, government officials said.
The criminal information alleges that as a result of these false and misleading statements and representations, many expectant mothers traveled long distances to deliver at the Tenet hospitals, placing their health and safety, and that of their newborn babies, at risk, the officials said in a statement.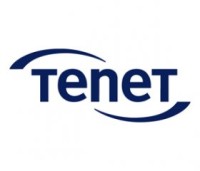 "The conduct in this matter was unacceptable and failed to live up to our high expectations for integrity," said Trevor Fetter, chairman and CEO of Tenet, in a statement.