Dennis Ogbe grew up in Nigeria, where he contracted polio at age 3.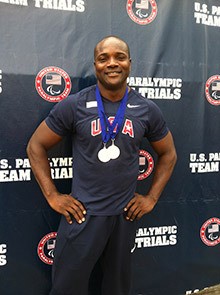 The crippling and potentially deadly infectious disease took its toll on his left leg.
As a child, Ogbe recalls, he had to sit and watch the other kids play. It was difficult "being the only kid on the playground in a wheelchair."
Eventually, he regained full mobility in his right leg, and he successfully competed in the 2012 Paralympics in London.
For Ogbe, who now lives in Kentucky, and thousands of polio survivors, the fight against the disease is almost done. He joined health officials Monday at an Atlanta news conference marking World Polio Day.
In 1988, when the world committed to eradicating polio, there were an estimated 350,000 children disabled, said CDC Director Dr. Tom Frieden at the event. So far this year, there have been only 27 diagnosed cases of polio, he said.
Some of the current cases are in hard-to-reach areas of Pakistan and Afghanistan, said Reza Hossaini, director of polio eradication with UNICEF. He told the audience, "Polio is almost defeated."
"But the recent cases of polio viruses in Nigeria are a sharp reminder that almost is not good enough," added Hossaini. "This month's campaign targeted 41 million children, not only in Nigeria, but it included the Lake Chad region covering five countries," he said.
CDC's infectious disease experts are looking forward to polio's final chapter. And already there is much to celebrate. The disease incidence has dropped more than 99 percent since the launch of global polio eradication efforts in 1988, according to recent CDC data.
There are still some dangerous miles to cover, however, for those providing the immunizations. Some workers have lost their lives delivering the vaccine to remote and risky areas. Some have died in accidents, while others perished when they were caught up in wars.
Still, many of the world's experts in infectious disease are contemplating the eradication of polio.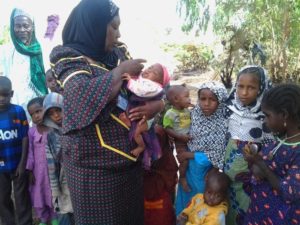 Eradication is the permanent reduction to zero of the worldwide incidence of an infection caused by a specific agent. When this reduction is only in a defined geographic area, that's called elimination. In public health, the words are far from synonymous.
Polio has been eliminated in the United States, but unfortunately not worldwide.
The reduction of disease incidence, prevalence, morbidity (how many get sick), or mortality (how many die) to a locally acceptable level is considered "controlled" in public health.
Measles, for example, is controlled. Because it can be carried into the United States, and too many children in this country are not immunized, outbreaks still happen. For example, from Jan. 2 to Oct. 8, 2016, 54 people from 16 states (including Georgia) were reported to have contracted measles, according to the CDC.
The first and so far the only disease declared eradicated by the World Health Organization (WHO) was smallpox, in 1980.
A debate on priorities
Since smallpox eradication, some infectious disease experts continue to debate how existing health technologies can best be used to reduce infectious disease incidence and prevalence.
William Muraskin, a professor and author, argues in his book "Polio and its Discontents" that "polio became a public health priority at the expense of investment in primary health care and routine immunization." Muraskin says millions of children were dying from other diseases worldwide in comparison to polio.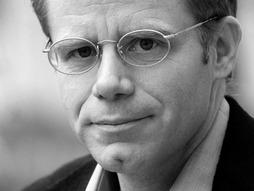 Yet Dr. Bruce Aylward, a Canadian physician and an epidemiologist with WHO, says polio eradication should be a priority, "We're not trying to control polio, we're not trying to get it down to just a few cases, because this disease is like a root fire."
He has said that polio "can explode again, if we don't snuff it out completely."
The cost of wiping out polio is high in dollars and in lives lost. According to an article by Danielle Renwick, the Global Polio Eradication Initiative estimates it will cost $5.5 billion to eradicate polio by 2018. More than $10 billion has already been spent on the polio fight.
Aylward argues that the infrastructure built through anti-polio efforts can benefit other development initiatives by helping health workers to treat difficult-to-reach populations.
According to the leading polio experts, the world is as close as it has ever been to ending the disease worldwide.
Georgia's polio survivors
"With the [eventual] eradication news, no child will have to know the lifelong suffering from this disease that many survivors still experience today," said Cheryl Hollis, polio survivor and active member of Atlanta's Post-Polio Association.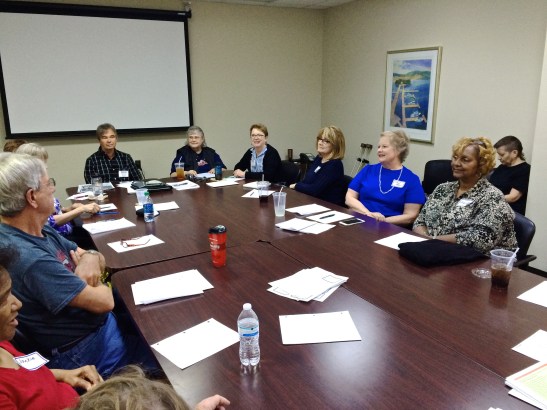 Hollis added that for "far too many forgotten polio survivors, the late effects of the disease make it alive and well."
She is referring to the reappearance of symptoms that polio survivors of the 1950s sometimes struggle with in their later years.
The eradication of smallpox a few decades ago may provide lessons for success on polio, experts say.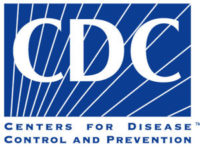 In the 1960s, CDC public health adviser Jean Roy served in the African nation of Benin (then known as Dahomey), which in 1966 had the second-highest incidence of smallpox in the world.
"Getting the program started there, as well as the importance of logistics, management, and local context, was key to success," he said. "All of it is about management — good management," Roy, of Atlanta, told GHN.
Smallpox served as a major impetus for providing more extensive vaccination services, said Roy. It allowed for needed resources to drive a worldwide immunization program. Organizations such as the Rotary and the Red Cross provided the financial stimulus for eradication and elimination, he said. These and more recently founded organizations, such as the Gates Foundation, continue to do similar important work.
One type of polio, wild poliovirus type 2, was declared eradicated by an independent commission in September 2015, according to WHO. That means wild poliovirus type 2, like smallpox, is no longer circulating in the human population. But also like smallpox, it still exists in certain laboratories, should it be needed for scientific purposes.
"If we do an analysis of the really successful public health programs in the last 40 years, you will see that the most important common denominators are the people who have been victims themselves."
"You must involve them, and I think it's a critical lesson to be learned for the future," Roy said.
Judi Kanne, a registered nurse and freelance writer, combines her nursing and journalism backgrounds to write about public health. She lives in Atlanta.