Georgia's physicians are slightly more pessimistic about the future of medicine than their counterparts nationally, a recent survey found.
Two of three Georgia doctors — 66.8 percent — said they were somewhat negative/pessimistic or very negative/pessimistic about medicine's future, versus 62.8 percent of doctors nationally, according to a survey of more than 17,000 physicians around the nation.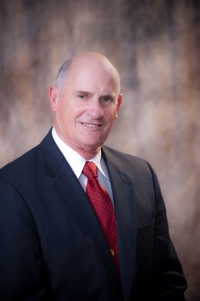 And about half of the 510 Georgia physicians surveyed said they often or always had feelings of burnout, similar to the national average.
The burnout rate "is something to be concerned about'' for both patients and doctors,'' said Dr. Walker Ray, a retired Georgia pediatrician and president of the Physicians Foundation, a nonprofit organization.
This is the fifth such survey that the organization has commissioned.
With doctors experiencing changes in how they are reimbursed and how their work is regulated, "It has been a turbulent time,'' Ray said.
The state's physician workforce is aging. The Georgia Board for Physician Workforce reported that in 2014, more than 56 percent of the physician workforce are over the age of 50. That means the state faces a surge of retirements in the near future.
In the survey, 49 percent of the Georgia physicians reported they were 56 and older, compared with 40 percent nationally. "Older doctors are a little more pessimistic,'' Ray said.
The survey found 60 percent nationally said that electronic health records have reduced or detracted from their interaction with patients. "Doctors want to take care of patients," Ray said. "Anything that affects that impacts morale."
Almost half of the physicians surveyed said they plan to accelerate their retirement, based on changes occurring in health care.
"No one is going to feel sorry for doctors," Ray added. "Here's why it should matter: If physicians are being led to change their practices, that would limit access to care. It would create some kind of public health problem. That's why it should matter."
Dr. Mitzi Rubin, 43, a family medicine physician in Marietta, isn't near retirement. But she does say that the increasing use of electronic medical records has not delivered on its promise of better quality of care.
"There's a lot more government intervention, and I can't see a vast improvement in patient outcomes," said Rubin, who is president of the Georgia Academy of Family Physicians.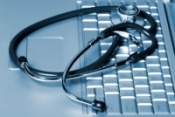 "We're seeing a lot of burnout,'' Rubin said. "We can't see as many patients" due to the increased administrative load.
The digital age does have some advantages, she said. "Now patients can communicate via email. I love that there's increased communication." But overall, with electronic records and other communications, "we're never unplugged."
Rubin is employed by Marietta-based WellStar Health System.
"I think we'll see more employed physicians'' as opposed to those who run their own practices, she said. "They want to have a different lifestyle."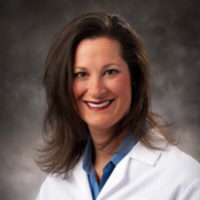 Rubin said there appears to be more change than ever confronting physicians, both in the financial side of their work and in electronic records.
"We need to look at solutions,'' Rubin said. She suggested easing medical students' debt, addressing the rural doctor shortage, and lightening the administrative burden for physicians.
The survey found that Georgia physicians are more negative about the Affordable Care Act, with 59 percent giving the 2010 health law a D or an F, versus 48 percent of doctors nationally.
Ray said the ACA has increased insurance coverage, but has not helped reduce the cost of care or improve quality. "Those two issues should be addressed,'' he said.