The combined cost of premiums and deductibles for a Georgia family with employer-based insurance, on average, took up 11.6 percent of their income last year, a new report released Wednesday shows.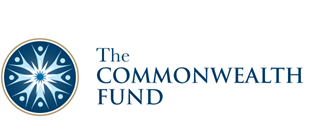 Those family expenditures were higher than the national average of 10.1 percent, said the Commonwealth Fund report.
The study also showed that nationally, the Affordable Care Act did not have a significant impact on health insurance costs borne by employer plans, which cover more than 150 million Americans.
Annual premium growth rates for employer-sponsored plans have slowed on average nationally since 2010, the year the ACA was passed, the report said.
The employer insurance market has remained relatively stable, said Sara Collins, a Commonwealth Fund vice president. She added that there is "considerable variation of health care costs'' among states.
The new data appear at a time when millions of Americans are selecting their health plans for 2017, during the annual open enrollment period.
The figures of moderate growth of the cost of job-based coverage provide a stark contrast to the dramatic increases in premiums next year for the ACA-created health insurance exchanges, reported by the federal government this week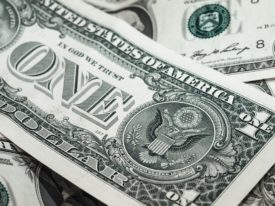 The Department of Health and Human Services said Monday that premiums for midlevel health plans on the health law's insurance exchange would rise by an average of 25 percent. But most people in the exchange, both here and nationally, also will get an increase in government subsidies, which will ease the premium impact. Roughly 10 million Americans are covered in the government exchanges.
The Commonwealth Fund study found Georgia employees' contributions to their health insurance premiums for family coverage rose more slowly in Georgia between 2010 and 2015 than they did from 2006 to 2010.
Overall, the total insurance premium for family plans (including the employer's share) grew slightly faster (an average of 5.7 percent per year) between 2010 and 2015, after the ACA passage, than they did from 2006 to 2010, when they grew an average of 5 percent per year. But premiums for single plans grew more slowly from 2010 to 2015 than in the previous period.
Many families are spending, on average, a bigger share of their income on health care than they were before 2010. That is because median incomes, despite their recent surge, have not kept pace with health care costs, the Commonwealth Fund report authors said.
That's especially true in the South, reported the Washington Post.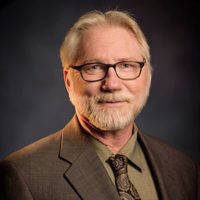 The higher-than-average impact of health costs in Georgia is at least partly attributed to the fact that incomes in the state are generally lower than the national average, said Bill Custer, a health insurance expert at Georgia State University.
Many families, both here and around the nation, are experiencing higher deductibles in the employer-based coverage.
"High deductibles are the norm in employer plans,'' the Commonwealth Fund report said. Nationally, the average single-person plan deductible was $1,541 in 2015, more than double the average of $714 in 2006.
The Georgia average deductible was $1,776 last year. These single-coverage deductible amounts have grown at an average of 12.2 percent since 2010 in Georgia, up from 9.4 percent in the previous period.
"More Georgians – more Americans – are being offered high-deductible health plans with health savings accounts,'' Custer said.
The Commonwealth Fund report, citing the easing of premium cost growth, concluded that the ACA's employer requirements "have been absorbed relatively easily by U.S. companies.''
These requirements include the coverage mandate for large companies, the provision that allows young adults to stay on parents' policies, and the rule that health plans cover preventive care without employee cost-sharing.
ACA-related changes "have not led employers to drop coverage,'' said David Radley of the Commonwealth Fund.
But the findings also offer evidence as to why many insured Americans view their health care costs as unaffordable, the authors said.
Baseline cost increases in health care are expected to be about 6 percent in 2017. Many employees will see that increase in premiums and other out-of-pocket costs, Custer said.
Employees making decisions during open enrollment should be sure they understand their health benefits, including which services don't count toward a deductible, said Collins of the Commonwealth Fund.
Much attention has suddenly focused on the ACA premium increases since Monday's HHS announcement. They have become an issue in the presidential race and some congressional races.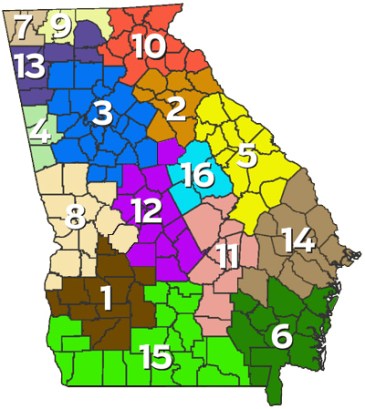 A Kaiser Family Foundation study found the second-lowest silver premium for a 40-year-old non-smoker in the health insurance exchange will go up 13 percent in metro Atlanta this coming year. And those increases will be far higher in the rest of the state, where there is much less competition, Custer said.
Georgia's exchange has seen major insurers UnitedHealthcare, Aetna and Cigna drop out, citing financial losses.
People in the exchange whose income is too high to receive a subsidy will be affected the most by the premium hikes, Custer noted. But for those who get a subsidy – more than 80 percent of exchange members in Georgia – those amounts will increase as well, offsetting some of the pain.
Still, Custer added that "in order to avoid higher premiums, many will have to change plans.''
"The marketplace has not reached equilibrium yet,'' he said. "It certainly hasn't stabilized."
Federal officials have moved to make risk adjustment changes, and tighten the enrollment rules, to protect insurers financially and shore up their participation in the exchanges, Custer noted.
A total of 587,845 Georgians signed up for coverage in the insurance exchange for this year, a 9 percent increase over the 2015 total.