It's the $110 million question.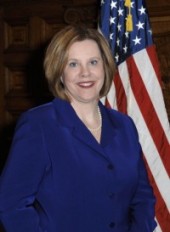 How should the Georgia Medicaid program spend the $110 million penalty to be paid by Tenet Healthcare as part of a fraud case settlement?
The net amount is the biggest Medicaid fraud recovery in Georgia history, according to the state Attorney General's office. By law, it must go to Medicaid, not to the state's general treasury.
The money is part of Tenet's payment of more than $513 million to settle the case of Medicaid fraud involving some metro Atlanta hospitals. The Texas-based chain has since sold all its Georgia hospitals, but the misconduct occurred while Tenet was the owner.
Medicaid is a multibillion-dollar program in Georgia, serving more than 2 million people (including those in PeachCare), most of them children.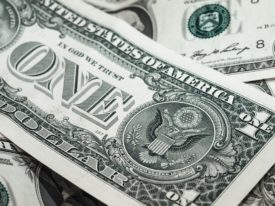 The Georgia Department of Community Health said last week that the agency and the governor's Office of Planning and Budget will discuss the spending of the settlement money.
GHN has asked some leaders in health care and politics about how they would prefer the funds be spent.
Here are their responses:
State Sen. Renee Unterman (R-Buford), chair of the Senate Health and Human Services Committee, said she would like to see the money spent on mental health services, especially for children. Children with mental health problems aren't receiving the services they need under the current state system, she said.
State Rep. Terry England (R-Auburn), chair of the House Appropriations Committee, said, "My first reaction would probably be to use it toward the Medicaid shortfall in the amended or big budget."
The Medical Association of Georgia's executive director, Donald J. Palmisano Jr., said the doctors organization "believes that the state needs to allocate enough resources to ensure that its most needy and vulnerable patient populations have access to the primary care and other physicians they need."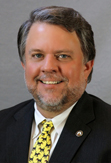 Laura Harker of the Georgia Budget and Policy Institute said the funds could help pay for expanding Medicaid eligibility. (Such a step, known as Medicaid expansion, has thus far been rejected by state Republican leaders.) "Because the federal government covers most of the cost, closing the coverage gap [by expanding Medicaid] would likely provide the highest return on the state's investment," Harker said. The settlement funds could also be used to raise Medicaid reimbursement rates for physicians. especially for primary care, she said.
Dr. Ben Spitalnick, Savannah pediatrician and president of the Georgia chapter of the American Academy of Pediatrics, said that he would like to see Medicaid reimbursements for doctors raised to Medicare levels. "And certainly, improving mental health services for children and adolescents should be a priority," he said.
Tell us your thoughts with a COMMENT below.