The chief executive of two financially stressed hospitals in southwest Georgia looks forward to the promise of donations under a new state tax credit program.
"The tax credit legislation is a lifeline for us, helping us keep essential services in our rural communities,'' said Kim Gilman, who runs Phoebe Worth Hospital in Sylvester and Southwest Georgia Regional Medical Center in Cuthbert.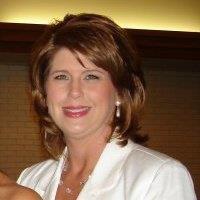 Gilman joined several other rural hospital CEOs at the state Capitol on Tuesday for the kickoff of a task force, called Rural Healthcare 180, that aims to promote the donation program, created during the 2016 session of the Georgia General Assembly.
It allows tax credits to individuals and corporations that donate to struggling rural hospitals.
Since the beginning of 2013, five rural hospitals in the state have closed, and many others are struggling financially, such as Phoebe Worth and Southwest Georgia Regional.
Gilman's remarks illustrated how small hospitals often feel caught between forces they can't control. Each of her hospitals, she said, has had to sink more than $1 million into an electronic medical records system to comply with federal regulations. Meanwhile, "we are unable to improve our facility infrastructure."
The 25-bed hospitals need upgrades, such as CT scanners and telemedicine equipment, and many employees need raises, Gilman said.
The tax credit program can help sustain the state's rural health care network, said Lt. Gov. Casey Cagle, who is honorary co-chairman of the new task force. "We have way too many of our rural hospitals closing."
Under the program, donations of up to $4 million to an approved rural hospital will be eligible for the tax credits, which will be awarded on a first-come, first-served basis. The statewide cap of tax credits will be $50 million in 2017, $60 million in 2018, and $70 million in 2019. The program is set to expire after three years.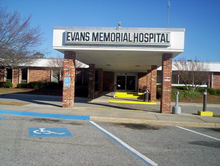 State health officials say 48 rural hospitals are eligible to receive donations from individuals and corporations under the program.
Mike Giles of the Georgia Poultry Federation, a task force member, said companies in his industry employ more than 50,000 Georgians, primarily in rural areas.
It's important for these firms to have productive and healthy workers, Giles said. And companies looking to move to any area will be looking at the quality and availability of health care there, he added.
Claxton Poultry, Giles said, is already pledging a contribution to Evans Memorial Hospital in southeast Georgia.
Rural Healthcare 180, he said, "presents a tremendous opportunity'' to improve health care in rural communities.
State Sen. Dean Burke, a physician who is chief medical officer for Bainbridge Memorial Hospital, said rural hospitals have poorer medical outcomes and steeper financial challenges. Rural hospitals have high numbers of indigent and uninsured patients, he added.
He said the task force is focusing on publicizing the tax credit program. "We're looking to improve the health of Georgia citizens,'' said Burke, a leader of Rural Healthcare 180.
Burke told reporters that the controversial consulting services that have cropped up recently are a legitimate option for certain hospitals that don't have the capability of raising donations.
Recently, three prominent state lawmakers — siding with another influential colleague — said there's no need for rural hospitals to hire consultants to obtain donations under the new tax credit program. (Here's a recent GHN article on the consulting services.)
Industry experts have pointed out that another way to boost rural hospitals financially would be through Medicaid expansion. Georgia is one of 19 states that have opted not to pursue expansion under the Affordable Care Act. The move would give health insurance to more than 500,000 uninsured Georgians – and make these patients more likely to pay hospital bills.
Georgia's leaders have long opposed Medicaid expansion on budgetary grounds. But the idea has picked up some new interest among legislators in recent months, and a version of expansion was recommended in proposals from a task force formed by the Georgia Chamber of Commerce.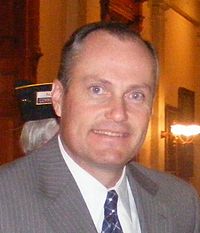 Cagle noted that while there has been discussion about expansion, the tax credit program is a separate issue.
Gilman said Medicaid expansion would be an additional way to help rural hospitals like hers. "We just want some funds,'' she said.