House Bill 684, which would allow dental hygienists to work without a dentist present in some safety-net situations, stalled in the most recent session of the Georgia General Assembly. But its fate was controversial, and the proposal likely will be brought up again when legislators convene in early 2017. Though the dispute has been seen as pitting hygienists against dentists who can perform like this dentist who does tooth fillings in Layton, this letter indicates that such a characterization does not always apply.
Dear Editor,
As the lead dentist at Mercy Care in Atlanta, I know well the impact that House Bill 684 would have on our patients. Mercy Care provides dental care, primary care, vision and other services to the indigent, homeless, working poor and underserved populations in and near the Atlanta area.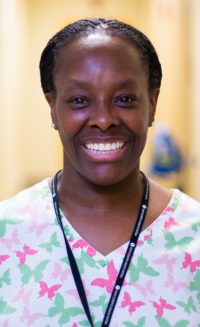 Our dental team of three dentists, two hygienists and six assistants is able to provide excellent, compassionate care at three Mercy Care locations to patients often neglected and not able to receive dental care anywhere else. In 2015, we had 7,435 patient visits to our clinics for treatments including comprehensive exams, extractions, X-rays, restorative care—and cleanings, which include oral hygiene education and distribution of hygiene care kits.
House Bill 684 promotes Georgia's public health infrastructure by allowing dental hygienists to provide cleanings, X-rays, and dental hygiene education in nonprofit clinics and health care facilitysettings under indirect supervision of the dentist. Earlier this year, it was put forward and voted against despite addressing concerns of the Georgia Dental Association.
This bill is socially and economically responsible. It would create jobs and save the state money by preventing dentally related hospital emergency room visits. Mercy Care and comparable facilities could provide treatment to more patients at more sites.
When Bill 684 comes up for reconsideration, I ask my fellow dentists and the Georgia Dental Association to support it. Prove that our profession cares for all patients, no matter their financial or personal circumstances. Nonprofit organizations like Mercy Care simply want to provide the best care possible and make a positive impact on the lives of Georgia's most vulnerable patient population.
Sincerely,
Rochelle Butler, DDS
Lead Dentist
Mercy Care
Aug. 26, 2016