Before he went to medical school, Michael Fishman was already addicted to drugs.
"I didn't even know there was such a thing as treatment then," he recalls. He had never heard of a 12-step recovery program.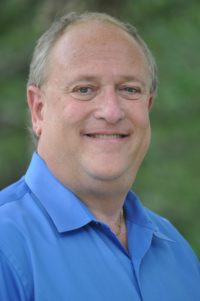 "I was the kind of guy who was 4.0 premed; and I would hide behind my grades," Dr. Fishman says now.
Eventually Fishman got the help he needed. After receiving successful treatment at Talbott Recovery for opiate addiction, he left the field of anesthesiology for a different specialty. He now has a more rewarding career — in addiction medicine — and he has been sober for more than 27 years.
Fishman is a nationally recognized leader in the treatment of young adults suffering from addictive diseases. He specializes in addiction medicine and the treatment of nicotine dependence.
When he sees young people who have overdosed on heroin or are addicted to other substances, it's still very difficult for him personally.
Patients' addiction problems hit home for Fishman and for thousands of other physicians who have recovered from their own drug dependence.
Substance abuse among health professionals is not something the public likes to think about. But it's very real. In 2014, a USA Today review of state and federal records identified hundreds of cases in recent years in which physicians and other health care practitioners were disciplined or prosecuted for drug diversion or other medical misconduct related to substance abuse.
Addiction's powerful grip on the brain manifests in three distinct ways: craving for the object of addiction, loss of control over its use, and continuing involvement with it despite adverse consequences, according to Harvard Health.
Physicians may account for one of the highest rates of addiction in the U.S. workforce, according to AddictionCenter.com. Although the scourge of addictive diseases is commonly discussed in the media, the problem of addicted physicians has largely escaped public attention, say the authors of a Mayo Clinic Proceedings article, "Chemical Dependency and the Physician."
Doctors are not alone in experiencing this problem. Many nurses also are addicted to alcohol or drugs. Sometimes, they use their profession to hide what they are doing, seeking out situations that give them access to addictive medications, according to many experts.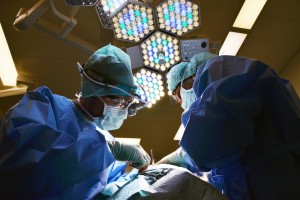 For example, a nurse may drop by work on an off-day, or even while on vacation, apparently out of sheer dedication to duty. But the visit may be simply a ruse, a chance to pilfer drugs while no one is looking.
In fiscal year 2016, there were 44 public disciplinary actions by the Georgia Board of Nursing for some type of substance use.
How big is the problem?
Dr. Peter Grinspoon said in a recent op-ed for the Los Angeles Times, "It is estimated that rates of addiction among the general population run from 8 to 10 percent; [and] among physicians, the rates start at 10 percent and rise to 15 percent."
Grinspoon, who's a primary care physician and the author of Free Refills: A Doctor Confronts His Addiction, suggests the difference can be attributed to "physician distress, and in the case of drug abuse, plentiful access."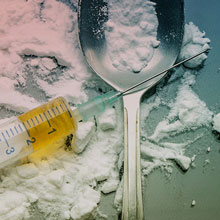 Fishman says he believes that addiction "runs about 10 to 11 percent across the board, whether you're a physician or executive. The percentage of addiction in the health care field is pretty much right there with the percentage of society in general."
He says many medical professionals still don't realize that Male Drug Addiction Recovery Program is available and very effective.
"People [doctors and nurses] don't grasp that the treatment of addiction success rates are right up there with the success rate of other medical disorders," Fishman says. For example, "if you're a professional under monitoring, your success rate [for recovery] can be up in the 90th percentile. With diabetes, you might achieve 25 to 33 percent.''
The American Nurses Association (ANA) has estimated that "6 to 8 percent of all nurses may use alcohol or drugs to an extent that is sufficient to impair their professional performance." And with nurses outnumbering physicians in this country, the raw numbers must be substantial.
A peer assistance program (PAP) through the Georgia Nurses Association has proved effective in protecting the public's safety and helping nurses simultaneously.
"Today, we have about 129 nurses in a PAP," says Richard Lamphier, GNA director of legislation and public policy. There are other assistance groups for nurses as well, according to the Georgia Board of Nursing .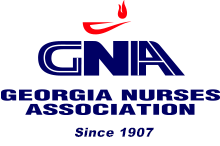 Sometimes, disciplinary action against a nurse is necessary to protect the public. The Georgia Secretary of State's Office, which oversees professional licensing boards, says the nursing board may decide to issue either a private or public order against a nurse with an addiction or a substance abuse problem. If a public order is issued, the nurse's name and disciplinary action are published in The Georgian Nurse.
By statute, the Georgia Board of Nursing may consider several options for dealing with a nurse who has an addiction problem, including suspension, refusal to renew a license, limiting or restricting activities, and more.
Peer support groups
Volunteers among Georgia nurses lead weekly and confidential peer support groups for nurses who have substance problems, ensuring compliance with quarterly reporting rules. Peer assistance programs monitor random drug screening, and according to GNA's website: "Most importantly, [peers] offer hope, guidance, and compassion to nurses who are in recovery."
In 2013, the Georgia General Assembly passed a bill requiring employers to report nurses to the Georgia Nursing Board if they show signs of working while impaired. Nurses also should be reported if they appear to be diverting drugs from their workplace.
Although help has always been available for physicians and physician assistants, confidentiality was not firmly established until four years ago, when Georgia started a physician health program (PHP). Addicted (and to a lesser extent, clinically depressed) Georgia physicians were "hiding out and avoiding definitive care," says Dr. Paul Earley, medical director of Georgia's PHP, who previously worked as a medical provider for addicted physicians in Georgia.
Like Georgia, most states have a PHP to help addicted physicians get the drug, alcohol and mental health treatment they need to keep their license and return to practice.
In many cases, doctors who willingly participate in the program avoid formal complaints to the medical board and suffer no punitive measures, often while maintaining strict confidentiality.
The reason why many doctors with substance abuse problems traditionally stayed under the radar was fear of career-ending consequences if they were found out, says Earley, who has more than 30 years' experience working in addiction recovery programs.
Georgia was one of the last three states in the nation to legislate a physician health program, Earley says.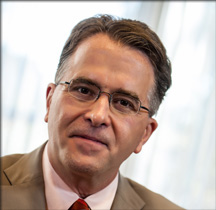 "Alcohol is the most frequent primary drug of abuse, with opioids being second," Earley said in a presentation at Savannah's Memorial University Hospital.
Robin McCown, Georgia's PHP executive director, says if a physician is referred to the program, "in most instances then their case will remain confidential from the Georgia Composite Medical Board."
She says that as long as physicians in the program follow Georgia PHP treatment recommendations, they continue to remain anonymous even to the board members.
The board, McCown notes, "ultimately can do what it sees fit, but for the vast majority of our cases the board does not feel they need to be involved."
Professional help matters
Perhaps the most important benefit to medical personnel (and the public) is when alternatives to discipline can be used. Patient safety is improved by early intervention and monitoring.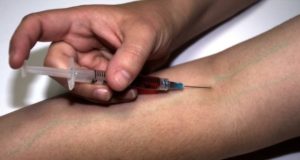 Nursing and medical boards, while they try to avoid going the disciplinary route when possible, are not interested in "protecting" or "enabling" any physician or nurse with a substance abuse problem. They want to help the addicted professional and — even more importantly — protect the public.
An addiction to drugs or alcohol is a time bomb for a medical professional.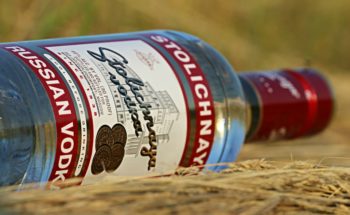 "It did catch up to me, like it always does," says Fishman, the doctor who overcame addiction and now treats it in others. He reminds his patients that there are no escape routes if they remain addicted.
Like all former addicts, he learned to deal with a lot of shame, as well as owning up to everything he had done. "If you don't get help," he says, "the results could be catastrophic."
"And yes, there are some consequences" for what you do as a physician while under the influence, Fishman says, "because having a [medical] license is a privilege, not a guarantee."
Today, Georgia physicians can turn to their PHP for help with an addictive illness. For any health professional with concerns about potential problems with addiction to alcohol or drugs, the hotline number is 855-694-2747 or 678-825-3764.
The Georgia Nurses Association-Peer Assistance Program (GNA-PAP) continues to press for reporting by employers when nurses are working impaired. The number to call GNA-PAP is 800-462-9627 or 404-325-8807.
Judi Kanne, a registered nurse and freelance writer, combines her nursing and journalism backgrounds to write about public health. She lives in Atlanta.