State employees, teachers and other people in Georgia's employee benefit plan will face an average increase of 2.5 percent in their health insurance premiums starting in January.
"We think that's a very reasonable'' average increase, considering the expected premium hikes in the general marketplace, said Commissioner Clyde Reese of the Department of Community Health on Thursday.
The rates will vary depending on health plan choices, with some members of the State Health Benefit Plan (SHBP) actually seeing their premiums decrease in 2017, agency officials said.
The 2.5 percent average increase is for non-Medicare members. The SHBP covers more than 630,000 people — state employees, teachers, other school personnel, retirees and dependents.
Besides getting the premium increase, the members not on Medicare will see their co-pays, deductibles and plan choices remain the same, Community Health announced at an agency board meeting.
The agency also discussed ongoing plans for rural health care development in the state. Five rural hospitals have closed in Georgia since the beginning of 2013, a situation that has led to state initiatives to help bolster such facilities financially.
SHBP has been a source of political controversy in recent years. In 2014, a wave of complaints from members of the plan erupted after employees were limited to one insurer, among other changes. That led to a quick fix for that year's plan and to more revisions in the 2015 plan.
During the current 2016 plan year, many employees saw a decrease in their premiums.

Reese said the rate increase for 2017 will be generally higher for people who choose the most expensive plans.
Many other employers nationally may impose even higher premium hikes. The National Business Group on Health said this week that most large-company employees should expect a 5 percent increase in their premiums next year, according to Kaiser Health News.
Clara Keith, a state employee who's a member of a new advisory council on the state health plan, told GHN on Thursday that the group ''did not have a negative response'' to the average 2.5 percent increase. Council members were concerned about sharp increases in a given year, she said.
An added option
SHBP will also offer in 2017 a second health insurer option for retirees on Medicare.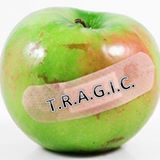 That's good news for these retirees, said John Palmer, who's a leader of a Facebook group called TRAGIC — Teachers Rally to Advocate for Georgia Insurance Choices.
But Palmer noted that the new Medicare Advantage insurer, Blue Cross and Blue Shield of Georgia, is offering plans at a significantly higher price than those provided by the current sole vendor, UnitedHealthcare.
Palmer said the 2.5 percent increase in premiums for others "is the same percentage as what some teachers are seeing in salary percentage increase.''
Plan deductibles "are still unaffordable for many state employees, teachers, and non-certified staff," he said.
And he added that school districts that still struggle from decades of budget cuts were just hit with another $100 per month in health care contributions for every non-certified employee. These are school employees with jobs such as bus drivers, cafeteria workers and custodial workers.
The counties and school systems that have been affected will have the option of finding insurance on the open market for non-certified school personnel in a two-year pilot program. So far, none has requested to do so, Reese said.
A few years ago, Reese said, the SHBP "was in a precarious financial position.'' Now it's on solid financial footing, he told reporters.
Open enrollment will occur Oct. 17 to Nov. 4 for SHBP members.
Helping rural hospitals
Reese also spoke about the rural hospital tax credit legislation, passed this year by the General Assembly. The law allows individuals and corporations to get tax credits for contributions made to rural hospitals.
The agency has developed a form for hospitals to fill out on their financial information, and has compiled a list of rural hospitals that would qualify for the tax credit. These are being shared with the governor's office, he said.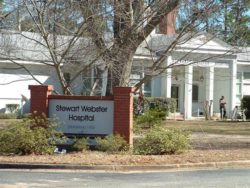 The legislation allows $50 million in tax credits the first year, in 2017; and $60 million in the second year, followed by $70 million. No hospital can get higher than $4 million in contributions annually.
Between 35 and 50 hospitals have qualified for the contributions, Reese said.
Each hospital must also submit a financial sustainability and viability plan, he added. And before the credits go into effect, the state will create a ranking of weakest-to-strongest hospitals among the qualifiers.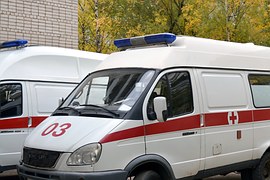 Jimmy Lewis, CEO of HomeTown Health, a group of rural hospitals in the state, said Thursday that the tax credit bill "has a tremendous amount of potential for rural hospitals."
How the state develops and publishes the regulations, he said, "will be very important.''
Reese also said federal health officials have approved the ability of ambulance crews in Georgia to bill Medicaid if they visit a patient's home and consult with a physician via telehealth.
He called it a "very positive development'' for rural health care.