A widely anticipated plan to reduce the number of Georgians without health coverage, unveiled Wednesday, takes a unique, conservative approach to Medicaid expansion.
The plan, created by a health care task force, contains three proposals with differing eligibility standards and designs. The group's leaders said Wednesday that they hope the options will serve as a kick start for discussion this fall and into next year's General Assembly session.
Included in the blueprint is an array of features that may please many Republican legislators, who are clearly the target of the task force effort.
Medicaid expansion under the Affordable Care Act has been adopted by 31 states, the latest being Louisiana. Most of these follow a standard approach to expansion as specified under the ACA. Variant approaches require specific federal approval.
So far, Republican Gov. Nathan Deal and leaders in the GOP-dominated General Assembly have opposed expansion, citing the costs to the state.
But some momentum toward expansion recently has surfaced, with state Sen. Renee Unterman (R-Buford), chairman of the Senate Health and Human Services Committee, being the point person for a re-examination of the move.
The task force, created by the Georgia Chamber of Commerce, did not release an enrollment estimate, a price tag or projected savings for its three proposed options. Those figures will come later in the year, the group's leaders said.
Different levels of change
The first option presented would cover the fewest people.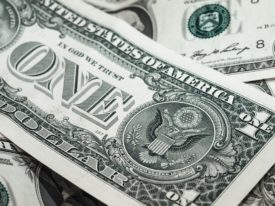 It would provide new coverage through the state Medicaid program to childless adults who earn less than the threshold of 100 percent of the federal poverty level.
Currently, people above that poverty limit ($11,880 for an individual) qualify for tax credits in the ACA's insurance exchange, so the first option would ease the "coverage gap'' of people unable to get that financial help.
But the limit of 100 percent of the federal poverty level is lower than what the ACA calls for: covering people in Medicaid at up to 138 percent of the federal poverty limit, which is $16,394 for an individual.
The narrower span, though, would still cover up to 565,000 people – a much higher estimate than previous Georgia projections, Brian Robinson, spokesman for the task force, told GHN in June.
Medicaid or private coverage?
Options Two and Three would increase eligibility to adults earning up to 138 percent of the poverty level. The second option would enroll all beneficiaries up to that income level in Medicaid, while the third choice would place those who earn above the 100 percent threshold in a private insurance plan (paid for by Medicaid.)
There are additional features that aim to increase consumer responsibility, such as payment of premiums and co-pays, and includes one that relates to food stamp benefits.
"The 'Georgia Way' should present the most conservative, most sustainable pathway under U.S. law to close the coverage gap and to save or improve our health care provider network," the task force blueprint says.
Each option would require obtaining a waiver from the federal government because they have features different from standard expansion. A handful of states have obtained waivers, including Arkansas, which moved most adults who were newly eligible for coverage through expansion into insurance exchange plans.
The task force, which included hospital industry officials, physicians and insurance company officials, clearly is aiming at igniting debate in the General Assembly.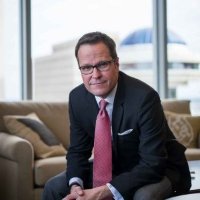 Chris Clark, president and CEO of the Georgia Chamber of Commerce, said in a statement Wednesday that "any of these plans would serve as a game-ready playbook for lawmakers seeking a fiscally responsible and sustainable path to cover Georgia's uninsured, revitalize a rural health care network in crisis and undergird our safety net hospitals. That's important not just to the health of our families but also to the health of our economy, because no good jobs are going to come to a region that lacks access to quality health care."
Five rural Georgia hospitals have closed since the beginning of 2013. The report also cites the state's high uninsured rate of 16 percent. The more people who lack coverage, the more medical bills that go unpaid.
"All Georgians and Georgia businesses are affected by this uninsured burden through higher health insurance premiums and the corresponding cost shift on employer-sponsored health insurance,'' said Earl Rogers, president of the Georgia Hospital Association, which participated in the task force.
Bill Custer, a health insurance expert at Georgia State University, said all three options would help reduce the uninsured rate and bolster rural health care in the state.
"Expansion would have a positive impact on private insurance coverage in the state, along with bringing in federal money to rural areas,'' Custer added.
And adopting expansion "would probably lead to 40,000 to 60,000 new jobs in Georgia," he said.
Echoes of Indiana
Custer said the task force's third option resembles the plan pursued by Indiana when expanding Medicaid.
The Indiana plan demands something from all enrollees, even those below the poverty line, Kaiser Health News reported earlier this year. The poorest Hoosiers can get coverage with vision and dental benefits, but only if they make small monthly contributions to accounts similar to health savings accounts. Individuals who fail to keep up lose the enhanced coverage and face co-payment, KHN reported.
Features of all three Georgia options include cost-sharing by patients; health savings accounts; the "skinniest'' Medicaid benefit plan possible; and intensive behavioral health care for former inmates leaving prison.
It also would extend statewide a work requirement for Georgians to get food stamp benefits. Currently, Georgia plans to extend that requirement from three counties to 24.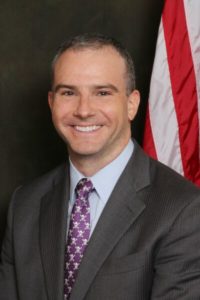 Robinson, the spokesman for the task force, said Wednesday that the next phase of the group's effort is to discuss the plan with the governor's office and key lawmakers.
"There's a growing acknowledgment that we have to do something,'' Robinson said.
He noted that states that haven't pursued expansion have suffered the mandated funding cuts under the Affordable Care Act but don't get the federal money from enhanced Medicaid to offset those reductions.
Adopting these changes "will inject billions of our tax dollars into our economy," improve the health of Georgians and boost access to care, Robinson said.
"We're going to keep a close eye on every penny and emphasize personal responsibility,'' he added "No plan that doesn't pass Republican muster is going to get consideration."
Slammed as too risky
State Rep. Jason Spencer (R-Woodbine), a strong opponent of the ACA, said Wednesday that the Chamber task force blueprint resembles the expansion framework adopted in Arkansas.
Adopting any of the Chamber plans, he said, "will put Georgia's most needy at risk.''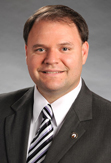 "This Georgia Chamber policy, if adopted, will do lasting damage to our state – not only to our taxpayers but also to the enrollees themselves by trapping them in a new welfare program,'' Spencer said.
A spokeswoman for Gov. Deal, Jen Talaber Ryan, told the AJC that the governor "is always open to financially sustainable solutions or ideas to provide health care coverage to Georgians. However, any action in regards to this report will have to come from the General Assembly."
Laura Harker, a policy analyst at the Georgia Budget and Policy Institute, said Wednesday that the task force plan "is a big step forward that could open up the opportunity to accept billions of federal dollars to give our health care system a boost."
Harker said that in other states, consumer cost-sharing measures such as premiums and health savings accounts led to drops in coverage. "The goal should be to reduce barriers to obtaining coverage, which will in turn help hospitals see reductions in uncompensated care."
A consumer advocacy group that has supported Medicaid expansion praised the task force effort.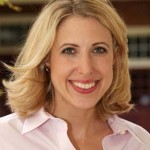 "We are encouraged that business leaders and health care industry stakeholders have prioritized health care coverage as a necessary component of economic vitality,'' said Cindy Zeldin, executive director of Georgians for a Healthy Future. "We look forward to a statewide conversation in the coming months about the best approach to ensure all Georgians have a pathway to coverage and access to care."