A Georgia Tech researcher said Monday that hundreds of thousands of Georgia children have problems getting access to a dentist in the state.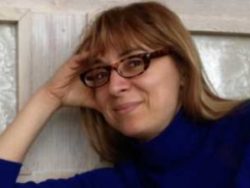 Nicoleta Serban, an industrial and systems engineering professor, told state lawmakers that there are more than 500,000 Georgia children who are not eligible for the public insurance programs Medicaid and PeachCare, but whose parents cannot afford dental care.
In addition, Serban's research indicated that more than 600,000 children eligible for those government programs need to travel longer than state standards (30 miles in an urban area, 45 miles in a rural area ) to reach a dentist to serve them.
"Georgia has an access issue for dental care,'' Serban said.
Her data were presented to a meeting of the House Health and Human Services Committee. The same panel was the epicenter of a rancorous battle earlier this year over proposed legislation to expand Georgians' access to the services of dental hygienists.
Specifically, the bill would have allowed hygienists to clean teeth in safety-net clinics, nursing homes, federally qualified health centers and school-based health clinics without a dentist present — if the work had been authorized by a dentist. Currently, Georgia law requires that a dentist actually be present in the facility for a hygienist to do such work.
Hygienists noted in support of the bill that they are already allowed to clean teeth in Georgia public health departments without having a dentist present, if they are authorized by a supervising dentist.
For a time, the legislation seemed likely to pass, but it was blocked in the House Rules Committee, which voted twice against letting it proceed to the House floor. Supporters of the hygienist bill claimed that even after the Georgia Dental Association (which represents dentists) expressed agreement with the bill, dentists continued to wage a vigorous lobbying campaign against it.
A numbers problem
The Georgia Tech research was based on a 2012 Dental Association-sponsored study done by Georgia State University, which found that the number of practicing dentists in the state, 4.4 per 10,000 residents, ranked the state 49th in the nation.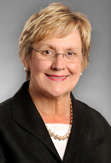 And only 22 percent of dentists accept Medicaid patients, the GSU study found.
Serban based her conclusions on that 22 percent figure, and assuming those dentists have an average of 60 percent of their overall patient population as Medicaid or PeachCare members.
The chairman of the House committee, Rep. Sharon Cooper (R-Marietta), said Monday that the state Medicaid program pays dentists poorly for their services. "We need to pay them more."
Cooper, who fought openly with the Dental Association about the dental hygienist legislation earlier this year, said "there was a lot of misinformation going out'' regarding that bill.
Contrary to earlier contentions, Cooper said, the proposal would not have allowed hygienists to practice independently of dentists.
"We were not trying to cut the dentists out in any way,'' she added. Her focus was to get basic preventive dental care to children across Georgia, she said.
Cooper said she expected similar legislation to be introduced in the 2017 General Assembly session, which begins in January.
Kathy Floyd, executive director of the Georgia Council on Aging, said her organization would again support a dental hygienist bill next year.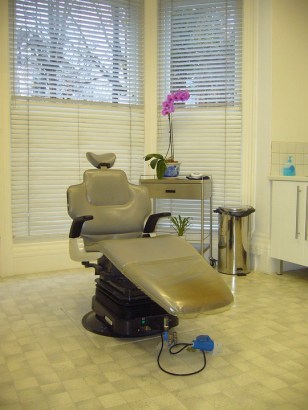 The Dental Association, though, said after Monday's hearing that Georgia has a "barriers to care issue," rather than an access issue.
Stephanie Lotti, senior director of health policy for the association, told GHN that these barriers can include language and lack of transportation.
Lotti acknowledged that the 22 percent figure on dentists accepting Medicaid was "probably not'' enough for the number of children potentially needing dental care under the program. Increasing Medicaid reimbursement for dentists while reducing the paperwork they have to deal with would help boost that figure, she said.
Lotti said she would have to see any new legislation before commenting on possible support or opposition.
Serban, of Georgia Tech, also told lawmakers about cost savings of preventive dental care.
If 20 percent of young untreated children in Georgia would have had preventive dental care starting in 2011, Medicaid would have saved $4.48 million a year if those kids had fluoride regularly; and $6.98 million if those children would have had fluoride regularly and sealants at the appropriate age.
Serban also noted that children on Medicaid or PeachCare have much greater access to general medical care than to dentists in the state.
"Georgia is in need of transforming the dental care system.'' Serban concluded.