Blue Cross and Blue Shield of Georgia says it is reassessing the premium increases it has previously proposed for the state health insurance exchange, with an eye to revising them upward.
This comes in the wake of Aetna's pullout from the exchange here.

Blue Cross, the state's largest health insurer, reiterated its stance that it will remain in Georgia's exchange next year. But it won't have much time to readjust its rate proposal.
State insurance officials said Friday that the deadline for approving insurance exchange rates is noon Tuesday. That's when the state will have to submit them to federal officials for approval.
Every state must submit its approved rates then to the U.S. Department of Health and Human Services, said Glenn Allen, a spokesman for the Georgia insurance department. "Ultimately HHS decides what the rates are."
Blue Cross' proposed increases currently average from 9.1 percent to 14.8 percent.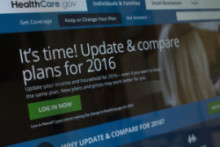 No other health insurer has indicated that it is reconsidering its previously proposed premiums, Allen added.
Blue Cross is the only statewide insurer in the exchange, and figures to pick up many of the estimated 70,000 to 90,000 Georgia Aetna members who will have to choose new plans during the fall open enrollment. Aetna had exchange health plans across almost all of the state.
The Aetna pullout from Georgia and 10 other exchanges, announced this week, has rattled supporters of the Affordable Care Act. That comes after UnitedHealthcare's exit here and elsewhere.
After Aetna's announcement, the buzz in health care circles has focused on a letter that the insurance giant sent early last month to the Justice Department. The letter warned antitrust officials that if they sued to block Aetna's deal to acquire Humana, it would immediately reduce its presence on the health insurance exchanges and cancel a planned expansion. The feds have since filed such a suit.
Many Georgians may see their monthly premiums rise by double-digit percentages on the state health insurance exchange in 2017, GHN's analysis of health insurers' proposed rate requests showed in May.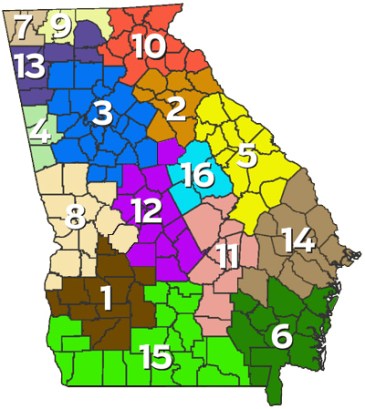 If approved by regulators, these rates will vary significantly depending on the plan, the region of the state and the insurer.
Yet Georgians whose incomes don't change much could see their subsidies, or discounts, on exchange plans rise by similar percentages, so the overall impact of higher rates may be softened, experts say.
The proposed rate hikes reflect, in part, the rise in general health costs of 7 percent to 9 percent annually, which resulted from higher use of medical services and increases in inpatient care and pharmaceutical pricing, according to Bill Custer of Georgia State University.
Advocacy groups such as Georgians for a Healthy Future emphasize that consumers should shop around during open enrollment to find the best plan for them.
Insurance exchanges were created under the Affordable Care Act, and Georgia, like most states, has opted to leave the running of its exchange up to the federal government.
The diminished insurer competition in Georgia matches the landscape nationally.
A new analysis from consulting firm Avalere finds that nearly 36 percent of exchange market rating regions may have only one participating insurance carrier offering plans for the 2017 plan year. Nearly 55 percent of exchange market rating regions may have two or fewer carriers.
A total of 587,845 Georgians signed up for coverage in the insurance exchange for this year, a 9 percent increase over the 2015 total.
Allen, the insurance department spokesman, said Commissioner Ralph Hudgens has more authority over the health insurance rates in the exchange than he does over auto insurance premiums in the state.
Hudgens told the AJC this week that there is nothing he can do about the new rates charged by AllState Insurance for auto coverage. The insurer's new rates reflect an average increase of 25 percent.
Hudgens' office did an examination of the rate filing by AllState, Georgia's second-largest auto insurer, but the commissioner told the AJC that his hands are tied by a state law that makes it almost impossible to stop such increases.