Aetna says it will pull out of the insurance exchange in Georgia and 10 other states in 2017, further limiting consumers' choice of health plans here under the Affordable Care Act.
The insurance giant is following on the heels of another major insurer, UnitedHealthcare, in dropping exchange coverage for individuals in Georgia and several states.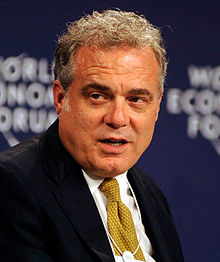 Separately, state insurance officials told GHN on Tuesday that Cigna also won't offer exchange plans in Georgia next year. Cigna officials could not be reached for comment by late afternoon.
An exit by Cigna, which currently has about 1,500 members in the exchange, would leave just six health insurers in the ACA marketplace in the state, down from nine this year.
And only one remaining insurer, Blue Cross and Blue Shield of Georgia, will offer plans throughout the state in 2017.
"Any loss [of an insurer] is a blow to competition,'' said Bill Custer, a health insurance expert at Georgia State University. He said Aetna covers a substantial portion of the individual exchange members in the state.
Georgia insurance officials estimated Aetna's midyear exchange enrollment in the state at 70,000 to 90,000.
"This will cause some disruption in the market,'' Custer added. "People will have to change plans."
The metro Atlanta market will remain competitive, with six insurers offering plans.
But in rural Georgia, there will always be a problem with a shortage of competition, Custer said.
Five metro Atlanta counties have the highest enrollment in the 2016 state exchange, led by more than 81,000 in Gwinnett County, according to new figures from Georgians for a Healthy Future.
With Aetna's pullout, Blue Cross will dominate the South Georgia exchange markets, said Russ Childers, a life and health insurance agent in Americus.
Aetna said in its announcement that it would continue to participate in exchanges in Delaware, Iowa, Nebraska and Virginia next year.
Aetna cited financial losses as the reason behind the pullouts, pointing to a second-quarter pre-tax loss of $200 million and total pre-tax losses of more than $430 million since January 2014 in the company's individual insurance products.
"As a strong supporter of public exchanges as a means to meet the needs of the uninsured, we regret having to make this decision,'' said Mark Bertolini, Aetna's CEO.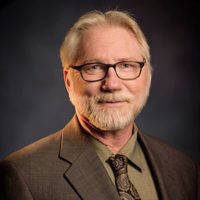 He said 55 percent of the company's individual exchange membership was new this year, "and in the second quarter we saw individuals in need of high-cost care represent an even larger share of our on-exchange population.''
That dynamic, "coupled with the current inadequate risk adjustment mechanism . . . creates significant sustainability concerns," Bertolini added.
A spokesman for Aetna, Walt Cherniak, said the company's national membership in the exchanges was 950,000 last year, but that the number had dropped to 750,000 this year. "It's reasonable to expect similar attrition this year,'' he said Tuesday.
Overall, 587,845 Georgians signed up during the sign-up period for 2016, a 9 percent increase over last year's Georgia total of 536,929 at the end of open enrollment.
Georgia's enrollment total trailed that of Florida, Texas and North Carolina among states whose exchanges are federally run.
Aetna and other insurers still have the ability to jump back into the Georgia exchange market in 2018, Custer said.
"Insurers need to have more comfort in the pool of people they are going to cover,'' he said.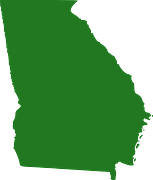 Federal officials have taken steps to tighten up rules for enrollment, he said.
But to create more stability, federal officials "need to change risk adjustment rules so insurers have more certain risk," Custer said.
Aetna had told Georgia officials as recently as May that the company would remain in the exchange for 2017, he noted.
Bertolini said Aetna is encouraged that federal health officials will explore changes to the risk adjustment program.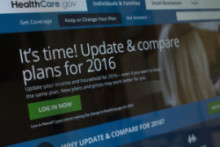 "We will continue to evaluate our participation in individual public exchanges while gaining additional insight from the counties where we will maintain our presence, and may expand our footprint in the future should there be meaningful exchange-related policy improvements," he said.
Obama administration officials reacted angrily to Aetna's announcement, the New York Times reported. The officials suggested that Aetna was retaliating against the administration because the Justice Department filed suit last month to block Aetna's proposed acquisition of Humana.
Kevin Counihan, chief executive of the federal insurance exchange, which runs most states' exchanges, said the marketplace would remain strong and vibrant despite Aetna's decision, the Times reported.
"It's no surprise that companies are adapting at different rates to a market where they compete for business on cost and quality, rather than by denying coverage to people with pre-existing conditions," Counihan said Monday.
Cindy Zeldin of Georgians for a Healthy Future, a consumer advocacy group, said Tuesday that Aetna's departure "will be disruptive for consumers and will particularly impact people outside metro Atlanta, where competition is less robust. These changes mean that consumers will also need to shop around and change plans when open enrollment begins this fall, highlighting the ongoing importance of in-person enrollment assistance."