It is a common misperception that once school is out for the summer, psychiatrists who treat attention-deficit/ hyperactivity disorder can slow down a bit. In fact, the summer months are a critically important time for adhd treatment and shouldn't be overlooked.
We all believe that summer for kids should be filled with time at the beach, camping and other fun activities. But for a child coping with ADHD, the symptoms don't just disappear when the last bell of the school year rings. These kids continue to have problems paying attention and controlling their behavior.

The end of the school year is when parents see final report cards, which may cause them to realize more fully the severity of their child's learning issues. With these issues weighing on their minds, many parents feel helpless during the summer and just hope things will be different in the fall.
In fact, summer is ideal for diagnosing and treating ADHD. The greater amount of time available for children when school is out allows me to work with patients and their families to find the right medications for treatment. The immediate stakes are also lower, as the student doesn't have any school work that will suffer as I monitor the medication's effects. Ultimately what I am looking for are the most effective dosages and ones that are tolerable.
The medications used for treatment are stimulants — amphetamines and methylphenidate being the "gold standard" in this category. There are other options we can pursue if the patient has a substance abuse problem or an underlying medical issue that would preclude the use of stimulants.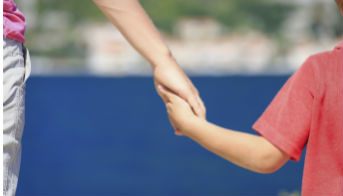 In recent years, ADHD treatment has taken an extraordinary leap forward. We are now able to quickly and easily conduct a DNA test to understand the child's genetic makeup. This test is essential because each person's genetic code is unique and has an important effect on health.
There are several kinds of such tests that doctors can choose from. (My favorite, for its ease of understanding the results, is the Genecept Assay. But that's just a personal preference and I have no financial or other stake in recommending it.)
Several genes dictate how a medication is processed in the body, how effective it may be and whether the patient could be at risk for side effects. For instance, the dopamine transporter gene indicates if the patient has a genetic variation that will render stimulants counterproductive. People with this variation could actually have worse cognitive problems if they are treated with stimulants.
Doctors also need to know if the patient's liver enzymes metabolize medications in a way that is ultra-rapid, slow or somewhere in the middle. This affects the body's processing of the drug.
Genetic testing is easy to do during a visit to the doctor's office. It involves taking a cheek swab, which is then sent to a certified lab where it's analyzed. During the school year, a child might have to skip class to go and get the test, which is another reason why I recommend we start this process in the summer.
It's important to realize that diagnosing ADHD is difficult, as many symptoms mimic those of other psychiatric illnesses. Therefore, the child should see a psychiatrist or pediatrician with expertise in this area.
There are numerous risks involved for kids with untreated ADHD. For instance, poor academic performance can lead to low self-esteem; attention and focus problems can negatively affect social interactions in numerous ways, potentially damaging self-esteem even further.
Here's the good news: I've treated hundreds of patients through the years, and many of them still stay in touch and report that they have gone on to lead healthy, successful lives.
We have the tools we need to help patients, so let's use them.
Dr. Mary Burns is a psychiatrist at Skyland Trail and a clinical assistant professor of psychiatry at Emory University. She has a particular interest in adolescent and young adult issues.