Up to 5 million more Americans would have health insurance coverage if the 19 states that have not expanded Medicaid were to do so in 2017, a new study says.
Among those states, Georgia would see the third-largest drop in uninsured people under Medicaid expansion, a figure of 509,000, according to the Urban Institute study, released Tuesday.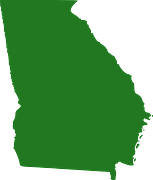 Georgia's decline in uninsured would rank behind Texas (1.2 million) and Florida (877,000), both of which have considerably larger overall populations than the Peach State.
The rate of Georgians who have no health insurance, under Medicaid expansion, could drop from about 15 percent currently to 10.2 percent or even below, depending on the signup rate, said Katherine Hempstead of the Robert Wood Johnson Foundation, which funded the study.
The study said that nationally, more than four-fifths of the uninsured people gaining Medicaid eligibility would be adults with no children. Almost half (48 percent) of the uninsured gaining eligibility would be white non-Hispanic, and 52 percent would be working either full time or part time.
A state has the option to decline or accept expansion of Medicaid to adults up to 138 percent of the federal poverty level, under the Affordable Care Act.
Georgia's Republican-led government has so far resisted expansion, saying it would be too costly for the state. And though support for expansion has shown a bit more momentum lately, it still faces opposition from Republicans who control the General Assembly.
A task force formed by the Georgia Chamber of Commerce, meanwhile, is finalizing recommendations for the state to increase access to medical services for the uninsured.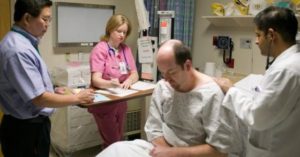 Those options will be "markedly different'' from conventional Medicaid expansion as enacted by numerous states, Brian Robinson, a former aide to Gov. Nathan Deal who's working on the project, told GHN recently.
The task force is gravitating toward a proposal that would offer Medicaid for people with incomes of up to 100 percent of the poverty limit, not 138 percent as the ACA outlines, Robinson said.
The group projects that the narrower span would still cover up to 565,000 Georgians – a figure higher than the Urban Institute estimate.
Any such unconventional expansion plan would have to be specifically approved by the U.S. government to qualify for the extra federal funds authorized by the ACA.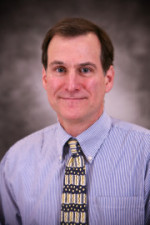 Dr. Harry Heiman of the Morehouse School of Medicine in Atlanta told GHN on Tuesday that Georgia and other Southern states "have the most to gain'' under Medicaid expansion.
People who are uninsured are six to seven times less likely to see a physician if they're sick, and also six to seven times less likely to see a doctor for care of a chronic illness, said Heiman, director of health policy of the Satcher Health Leadership Institute at Morehouse.
Health insurance coverage, Heiman added, leads to more preventive screenings and early diagnosis and treatment of disease, which in turn "can prevent disability or death."
Here are recent GHN stories on Medicaid expansion in Louisiana and on projections of state savings under expansion.
And two opposing Commentaries on the issue, from state Rep. Jason Spencer and Laura Colbert of Georgians for a Healthy Future.