Prices for a regular baby delivery in the Atlanta area range from $5,831 to $10,700, with an average price of $8,497, a report says.
That average figure for vaginal deliveries places Atlanta 18th among 30 U.S. cities studied in the Castlight Health report, released last week.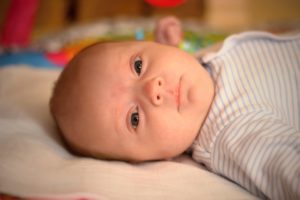 For routine Cesarean deliveries, Atlanta's average price is $9,424, ranking the city 26th. The range was from $6,176 to max $13,384. Atlanta was the only Georgia city studied.
The prices don't include those for people covered by Medicaid or for uninsured people. More than half of the births in Georgia are covered by Medicaid.
Pricing in health care has long been opaque, but efforts by insurers, state legislatures and private firms have begun to reveal more information about the cost of care for consumers.
Castlight Health, a health IT company, defined the delivery prices as the employee cost-sharing plus the amount paid by the employer. The figures represent the negotiated in-network price for people with employer-based coverage, said the company, which markets the pricing data to employers.
The firm used medical claims data, plus publicly available data and provider rate information. Included in the "bundled'' price are prenatal office visits, required ultrasounds, delivery, the hospital stay, and one visit after delivery. Not included are tests, elective ultrasounds, imaging, medicine, or anesthesia.
Atlanta's ranking on childbirth prices is similar to that found in a study published recently in the journal Health Affairs, in which Georgia health care prices for the privately insured were reported as below the national average.
The childbirth data found that California, and the West Coast in general, had the highest average prices, with Sacramento at $15,420 for routine vaginal delivery. San Francisco had the highest single price, with $28,541.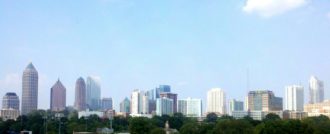 Chris Whaley, a research economist at the University of California, Berkeley who was the lead author of the study, told GHN on Wednesday that hospital consolidation in northern California "may explain these high prices.''
"Consolidation is happening across the country,'' Whaley said.
Knowing prices in advance ''is very important for people with high deductible plans,'' he added.
Christopher Press, an Atlanta-based consultant with Morgan Healthcare Consulting, said insurers are driving the prices "by simply wanting to pay less."
"That leaves it to [hospitals] to "brand" based on quality, convenience, or capability, or some combination of the three, so they can rebuff those pressures," Press said.

Consumers, especially those in high-deductible plans, have a big stake in pricing variations.
"The question is what will be the effects on prices when high-deductible plans are more widely held by child-bearers — when the deductible for many people on an $8,500 event is $6,500?" Press said.