The state's Department of Insurance on Thursday postponed next week's hearing on the Aetna-Humana merger after federal antitrust officials filed suit to block the proposed deal over anti-competitive concerns.
The feds also filed a lawsuit Thursday to stop Anthem's proposed acquisition of Cigna.
Anthem has a significant stake here, being the parent company of Georgia's largest health insurer, Blue Cross and Blue Shield of Georgia. But it's the Aetna-Humana deal, if consummated, that is expected to have the bigger effect on the health insurance business in Georgia.
The U.S. Department of Justice said the two multibillion-dollar mergers would reduce competition, raise prices for consumers and stifle innovation by reducing the number of large national insurers from five to three, Reuters reported.
It was the latest example of the Obama administration challenging massive combinations in major industries, from oilfield services to telecommunications, Reuters said.
According to the lawsuits, the deals would hurt consumers in the different markets served by the four companies, from medical coverage provided by large corporations to their employees to Medicare Advantage plans for the elderly and insurance sold to individuals on exchanges created under the Affordable Care Act.
Georgia's insurance officials said Thursday they would wait to reschedule the Aetna hearing until the Justice Department inquiry is resolved. A hearing on the Anthem-Cigna deal had not been scheduled, and will also wait till the matter is resolved with the DOJ, the officials said.
About 20 state insurance departments were required to review the Aetna-Humana deal. One state, Missouri, came out firmly against it, while others, including California and New York, approved it after their concerns were satisfied by the companies, Reuters reported.
An Aetna spokesman declined comment on the Georgia postponement Thursday.
Georgia is one of eight states to join the Department of Justice lawsuit against the Aetna-Humana merger, and is one of 11 states to oppose the Anthem-Cigna deal. A spokesman for state Attorney General Sam Olens could not be reached for comment Thursday afternoon about the Georgia action.

A consumer advocacy group, Georgians for a Healthy Future, reported this week that the insurance markets for individual, small group, large group, and Medicare plans sold in Georgia are already "highly concentrated."
Currently, the top four insurers in Georgia control more than 75 percent of the market, the report said.
"History and research have shown that large mergers of this size do not create greater efficiency, lower costs, or increase quality of care despite insurers' claims to the contrary,'' said the group's report. "Mergers, once approved, cannot be unwound. Therefore, extreme caution should be taken in reviewing whether the mergers should be approved at all."
Meredith Gonsahn, health policy analyst at Georgians for a Healthy Future, said the DOJ action was a victory for Georgia consumers, and also commended state insurance officials for postponing Tuesday's Aetna hearing.

"The stakes for consumers are high, and today regulators acted to ensure that consumers are not left paying more for fewer options," she said.
Earlier this year, Georgia Health News, citing a state insurance department document, reported that the two pending mega-mergers, if approved, would tighten an already compressed health insurance market in Georgia.
The combination of Aetna and Humana would have the greater impact of the two deals, according to a letter that a state insurance official wrote to a law firm.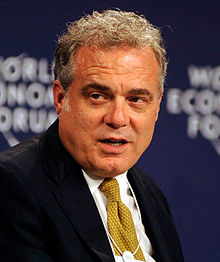 The Aetna/Humana merger would give the combined company 58 percent of the individual policy market in Georgia. Anthem has 27 percent, and if it acquires Cigna, that total would increase to 29 percent, the letter said, basing its figures on 2014 data.
Aetna would control almost half of the "small group" or small employer market, and 35 percent of the Medicare managed care population in Georgia, if its deal is approved. The effect would be more modest among the large employer market.
Before Thursday's DOJ action, Aetna and Anthem had each argued that their proposed purchases would help lower prices for consumers, by giving them greater leverage in negotiating with doctors and hospitals.
"We will not hesitate to intervene. We will not shy away from complex cases," U.S. Attorney General Loretta Lynch told a news conference Thursday. "We will protect the interests of the American people."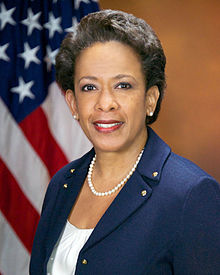 Aetna and Humana said Thursday they plan "to vigorously defend the companies' pending merger," which is worth $33 billion.
Aetna Chief Executive Mark Bertolini said the company has proposed divesting enough assets to ensure competition in markets where it overlaps with Humana.
"If we can't come to a negotiation on what markets to divest, although we have two very complete remedies in front of the Department of Justice now, I think I'm willing to let a judge decide," Bertolini told CNBC. "We'll go all the way we need to make this happen."
Anthem said it is committed to working toward a deal with the Justice Department for approval of its $45 billion transaction, Reuters reported. Cigna said it is evaluating its options and does not believe a deal will be finalized before 2017, "if at all."
In the suit against Aetna, the Justice Department cited specific concerns about damage to 1.6 million people in 364 counties who are customers of Medicare Advantage, the program that serves older people.
Doctors and hospitals had urged the Justice Department to try to block the deal, saying it would be anti-competitive, and some large employers were also against the combination.