When the president of her company announced plans for a team-building exercise through a computer program, Jane LaSalle had no idea it would lead to a significant weight loss for herself.
Nor did LaSalle realize that it would accomplish what health-and-lifestyle gurus have been working on for years — behavioral changes for those who need them to improve their health.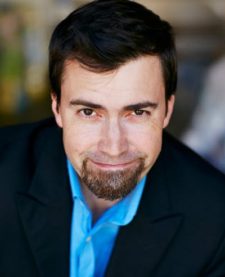 Captivated by a computer-automated program that was developed by an Atlanta-based company, she lost her excess weight and even fell in love — though the company offers no guarantees on finding romance.
LaSalle, an account manager for Texas-based Dent Zone Companies, works in South Florida and spends a lot of time sitting, mostly in her vehicle. "I'm in outside sales and I drive an awful lot,'' she says.
"I'm on the road where I have no ability to exercise," she says.
But that was her old, narrow way of thinking. The recent team-building exercise was what her company, health scientists and IT experts refer to as "gamification."
This gaming trend includes "sedentary disruption activities" — getting people out of their seats and onto their feet, even if only briefly. Some health games have gained acceptance as team-building exercises, too. One example is "A Step Ahead: Zombies," made by Atlanta-based FIX.
Although LaSalle's computerized zombie came into her life in the context of corporate team building, its effects went far beyond the work environment, for her and perhaps for a few others.
Exploiting technology, today's health promotion often involves classes and support systems using unique elements of game playing. (In LaSalle's case it included point scoring and competition with others, which she enjoyed.)
For example, an employee's computer can remind the employee that it's time to stretch, walk or participate in an activity. Often the activity takes less than a minute, but adding a personal perk with it, such as points or company prizes, makes it fun. The employer might even group teams together for points (e.g., the number of steps taken in a given period of time might equal 10 points).
Some targeted groups might include people who are pre-diabetic or borderline obese. By getting these group members to move, a game can ultimately help companies lower insurance costs (if employees will stick with an exercise program that is enjoyable and works).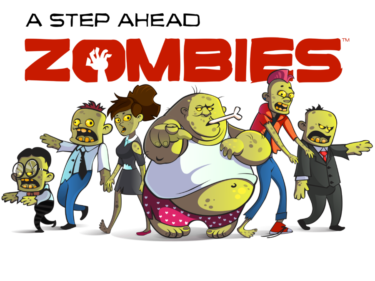 Today, more and more company leaders realize that staying healthy through maintaining good habits requires offering not only employee incentives, but adding more fun and competitive challenges.
That's exactly what happened to LaSalle. "First I got familiar with the app," she says. "I could log my food choices or exercise and I could take on certain challenges."
Initially, she had her doubts. She recalls thinking, "Well, that's not going to work for me … because I'm on the road and not at a desk."
But she began anyway, first by giving up fast food and starting to drink more water. Then she noticed that she had been spending 100 percent of every day in a rush — but getting nowhere. She had not been not allowing herself the opportunity to enjoy her drives, and things got better as she began to make slight changes in her routine.
After a month of small changes, the weight started to come off. Over many months, LaSalle has lost more than 50 pounds.
Correcting bad habits changes lives
"Inspiring people to correct unhealthy behaviors is the perfect fit for gamification," says Mike Tinney, founder of FIX — Fitness Interactive Experience. FIX uses video game engagement methods and consumer marketing along with entertainment strategies to help companies keep employees in shape.
"By integrating activities and offering challenging games, many businesses have a tool to inspire and motivate employees. The result is they will benefit from making a series of small but meaningful daily habit changes," says Tinney.
"Games are the ultimate behavior changers," he says.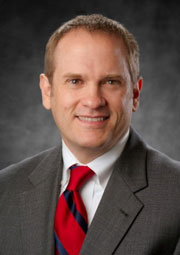 Designers, entrepreneurs and developers of these games come from all walks of life.
The CDC's Dr. Dan Baden is a serious game aficionado. And he says, "I've created a few [health-related] games as well."
A family physician and CDC Global Health Country Director (for the West African nation of Ghana), Baden has overseen two federally funded "game jams" over the last few years at Southern Polytechnic College of Engineering and Engineering Technology in Marietta.
According to an article in fedscoop (an online publication related to government IT), Baden and some colleagues mulled over the idea of launching such an event for a long time, but the U.S. Department of Health and Human Services' Ignite Accelerator program was the perfect catalyst to get it done.
The Ignite Accelerator program promotes new ideas and new practices to improve efficiency within HHS.
The two game jams are "where we brought 300 game designers together with scientists to collaborate," says Baden. "In 2013 we made 29 health games, and in 2014 we made 41." Both years, "all our demos were made within 48 hours," he says.
"In the 2014 jam," Baden says, "CDC's goals were twofold: 1] come up with new ideas that combine public health and gaming; and 2] encourage gamers and developers to bring health education tools into the government."
According to gamejamcentral.com, every jam can be different. In general, it's an opportunity for a diverse set of game developers to come together in one place and make game prototypes during a 24- to 48-hour time window.
Generally, teams are randomly chosen at the start of the jam, with each team being assigned at least one experienced programmer and one artist. The results are often incredibly creative.
One public health idea that turned out to be a hit was Egg Defender in 2014, says Baden. It is defined as a shooter game with educational elements, which helps raise awareness of sexually transmitted diseases (STDs) and unplanned pregnancies. Egg Defender was designed for teenage audiences, and it's been a useful tool for high school educators.
Insurance providers have taken note of gamification and are watching it closely.
Can providing games and team challenges make a difference? According to an Alpharetta-based company, Strategic Health Services (SHS), the answer is "yes."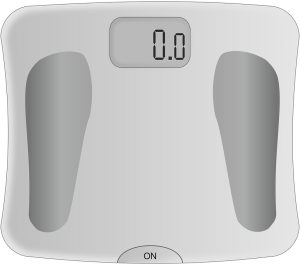 Partnering with FIX on a project at King's Daughters Medical Center in Ashland, Ky., SHS is adding gamification to an ongoing health insurance program next year. SHS is a worksite wellness company.
"It's all about getting employees fully engaged in a fun and social environment, and not have to think about exercise as a must-do item," says Chris Caramanico, CEO of Strategic Health Services. With gaming, it's automatic.
For example, "Walking challenges that include sedentary disruption can meet employees wherever they are in their quest to attain better fitness," says Caramanico.
The rewards are personal
Tinney of FIX says he received an exceptional "thank you" letter from LaSalle, the Florida woman who has seen such good results from her company's use of gamification. The letter was exceptional not just for its exuberance but because CEOs rarely get any kind of positive feedback from individuals, he says.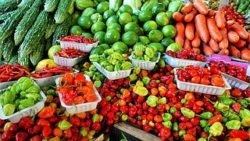 He was delighted when LaSalle, after explaining that her official challenge (company team-building exercise) ended just before Thanksgiving, added the words "but not for me!"
"I have continued my lifelong habits of exercise, healthy eating and healthy living and I am proud to say in three months I have lost 40-plus pounds," she wrote.
LaSalle, a self-described overachiever, thanked Tinney and his team for creating her personal zombie motivator. And she expressed gratitude to her own employer for seeing the health value in team competition.
She declared in her letter, "I am the bold new me!" Since she wrote that, she has lost still more weight. Overall, she has lost four dress sizes. And she became engaged last fall.
As for Tinney, he's been a believer in the gamification concept since he was 13. His career in game design began even before the advent of the Internet, when he ran weekend-long "murder mystery" scenarios at hotels and resorts, entertaining guests by letting them play detective.
"Games can be more addictive than alcohol," he says, "and at the same time can often increase sustained engagement."
That's good news for people's health — and for his game developers.
Judi Kanne, a registered nurse and freelance writer, combines her nursing and journalism backgrounds to write about public health. She lives in Atlanta.