Children's Healthcare of Atlanta's new affiliation with an Athens health system is the first such partnership for the pediatric organization. But it may not be the last.
Dr. Dan Salinas, chief medical officer for Children's Healthcare, told GHN recently that "we're open to other types of discussions with other systems."
The affiliation agreement with Athens Regional Health System, announced last week, seeks to improve the health care of children in the Athens area.
Children's Healthcare will provide clinical guidelines and training to Athens Regional staff on patient safety and quality issues.
"We've got a track record in pediatrics of providing really good results,'' Salinas said.
A Children's employee and a physician will serve as "feet on the ground" in Athens, he added.
Athens Regional approached the pediatric organization about the potential affiliation.
Dr. Charles Peck, CEO of Athens Regional, told GHN on Tuesday that his organization identified Children's Healthcare as a partner that could help "take us to the next level" in pediatric care.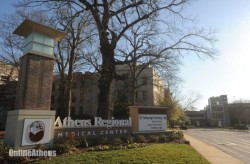 The partnership will also include telemedicine capabilities with Children's Healthcare specialists.
Athens Regional will pay Children's a fee for the service.
Donna Hyland, president and CEO of Children's, said in a statement, "This affiliation is another key step that allows us to extend our reach and serve even more children in Georgia, while building a partnership with a respected hospital system and its doctors."
Both systems are nonprofit organizations.
Athens Regional has agreed to join Atlanta-based Piedmont Healthcare, in a deal that is still in the works. The Children's agreement is separate and will proceed no matter what the outcome of the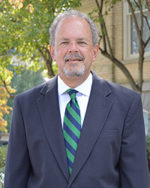 Piedmont situation, officials said.
Peck said the state attorney general's office will hold a public hearing next week on his hospital's deal with Piedmont. He said he expects to wrap up the merger by Oct. 1.