A Georgia health care task force is putting the final touches on widely anticipated recommendations for the state to increase access to medical services for the uninsured.
Those options will be "markedly different'' from conventional Medicaid expansion as enacted by numerous states under the Affordable Care Act, said Brian Robinson, a former aide to Gov. Nathan Deal who's working on the project.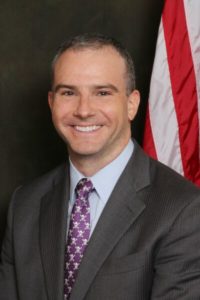 Most of those states have implemented expansion simply by making more low-income people eligible for their Medicaid programs.
Robinson said the health care access task force, created by the Georgia Chamber of Commerce, is developing "one of the most conservative plans in the country.''
It will contain "market-based reforms'' and "personal responsibility'' for people who gain coverage, he said. That could mean charging premiums and co-pays for the adults gaining coverage.
The task force, which includes hospital industry officials, physicians and insurance company officials, aims to finalize the proposals in late July, then discuss them with Gov. Deal and Georgia legislators. The goal is to spark a debate on the issue in next year's General Assembly session, which begins in January
The plan may be a tough sell under the Gold Dome. Georgia's legislative leaders are conservative Republicans like Deal, and they have stood firmly with him against Medicaid expansion, citing the costs of such a move. And the General Assembly in 2014 passed a law that requires approval by the Legislature before any expansion can be implemented in Georgia.
But some cracks in the anti-expansion position have appeared recently, including statements by state Sen. Renee Unterman (R-Buford), who called for the state to "re-examine'' Medicaid expansion.
A spokeswoman for Deal told GHN in a recent email that the Medicaid expansion decision "lies with the General Assembly, and the governor has not met with any legislators regarding Medicaid expansion."
Industry experts point to the state's decision not to pursue Medicaid expansion as a reason for Georgia's high rate of uninsured people.
Despite some coverage gains through the ACA, Georgia's uninsured rate, at 16 percent, is one of the highest in the nation.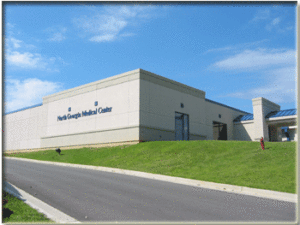 "The fact is that many believe we can just do the status quo,'' Robinson said. "There is no status quo.'' The ACA is set to cut federal funding to hospitals for serving a "disproportionate share'' of indigent and uninsured, he noted. Those cuts were established by the law's designers and based on the assumption that all states would expand Medicaid.
Meanwhile, rural health care in Georgia is endangered, Robinson said. Five rural hospitals have closed in Georgia since the beginning of 2013.
What will be proposed?
The task force's work, done in private, has drawn wide interest among lawmakers, industry officials and consumer groups.
Robinson said the recommendations will be sustainable and "financially responsible.'' They will allow Georgians to get their federal tax dollars back that have previously gone to other states to pursue their own expansions of Medicaid, he said. (Here's a link to GHN's article this week on Louisiana's Medicaid expansion.)
The Georgia task force is formulating three options, and is gravitating toward new coverage under Medicaid for people with incomes up to 100 percent of the poverty level Robinson said.
Currently, people above that poverty limit ($11,880 for an individual) qualify for tax credits in the ACA's insurance exchange.
But the limit of 100 percent of the federal poverty level is lower than what the ACA calls for: covering people in Medicaid at up to 138 percent of the federal poverty limit, which is $16,394 for an individual.
The narrower span, though, would still cover up to 565,000 people – a much higher estimate than previous Georgia projections, the task force says.
Meeting the ACA figure is a matter of federal dollars.
The U.S. Supreme Court ruled in 2012 that states are not obliged to expand Medicaid. But the federal government offers financial inducements for them to do so if they meet its guidelines.
The Obama administration says states cannot receive the enhanced federal funding for a "partial expansion.'' To receive the extra money, a state must cover all newly eligible adults up to 138 percent of the federal poverty level.
In order to do an expansion that's different – and has more flexibility — than what is required by the administration, a state must come up with a "waiver'' plan that is approved by the feds.
A handful of states have obtained waivers, including Arkansas, which moved most adults who were newly eligible for coverage through expansion into insurance exchange plans.
Robinson said the Georgia recommendations will make sure ''this is not a long-term solution for people. We want people to get on, then get off." He added that the task force wants to ensure the employer-based insurance system isn't eroded by any changes.
"We see these recommendations as a starting point,'' Robinson said. "In many ways, the plans will be game-ready.''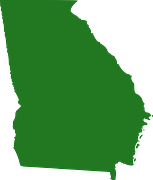 Many Republican leaders nationally have pushed for a repeal of the ACA, followed by new health system reforms. But Robinson said, "We can't keep hoping for a repeal-and-replace movement [to succeed]. We've got to plot a path forward to be sustainable."
He said that if Republicans win the presidency this year, the change will provide Georgia with even more flexibility. And if Democrats retain the White House, he said, "we have to consider the consequences of living outside of the rules for four years."
Robinson noted that regardless of the election outcome, "we're going to be able to negotiate with a new person'' — and not President Barack Obama, who spearheaded the ACA and is nearing the end of his term.
The Georgia Hospital Association, which is participating in the task force, noted that many hospitals are in financial jeopardy, threatening access to care for Georgians.
Ethan James, senior vice president of GHA, said in a statement Tuesday that "we look forward to the results of the [task force] study and hope that it serves as an impetus for meaningful reform that will close Georgia's health coverage gap and create a healthier Georgia."
Robinson said Gov. Deal is experienced in health care policy issues, having previously represented Georgia in Congress, and served as the former chair of the House Energy and Commerce Committee's health subcommittee.
"He knows the lingo and the repercussions'' of big health system changes, Robinson said.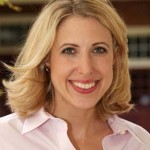 Cindy Zeldin of the consumer group Georgians for a Healthy Future, which has supported Medicaid expansion, noted that many low-income Georgians are stuck in a "coverage gap'' — unable to afford insurance but not eligible for Medicaid under current state eligibility rules.
"Many are working but aren't offered health benefits at work, earn too little to qualify for tax credits on the [exchange], and don't qualify for coverage through Medicaid under Georgia's restrictive eligibility standards,'' Zeldin said. "We are glad to see that the Georgia Chamber is researching possible options on behalf of the business community and also to hear state policymakers discuss taking a fresh look at solving this problem."
But she said a partial expansion "wouldn't generate the enhanced [federal] match and would leave federal dollars on the table to go to other states rather than to come back to Georgia for investment in health care here.''
And Zeldin added that any ''personal responsibility'' features should be carefully crafted so they don't erect barriers to care for a population that is low-income and historically medically underserved.