The United States ranks 50th among countries in maternal mortality – worse than any other economically developed country. And when the U.S. states are compared, Georgia comes in at or near the bottom of the barrel.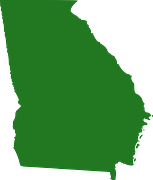 Regardless of whether Georgia has the highest rate of maternal death in the nation, or whether it is merely one of the riskiest places to give birth, the prospects for new mothers remain dimmer here than in most places. In 2006, The National Women's Law Center (NWLC) ranked Georgia 49th.
In 2010, Amnesty International published a report called "Deadly Delivery," which found Georgia to have a maternal mortality ratio (MMR) of 20.5 per 100,000 live births, the highest in the nation. The Amnesty International researchers said the number of mothers who die had been rising steadily for several years, and that the risk of death was four times higher for black women than for whites.
Stung by bad publicity and worried about these findings, the state Legislature appointed a committee to examine selected cases of pregnancy-related death and to determine why these losses occurred.
After an investigation, the committee released data showing that the maternal mortality ratio used in the report may have been inflated, because it erroneously included some women who had not been pregnant within a year before dying. Pregnancy-related maternal mortality is defined as the death of a woman within one year of the end of pregnancy, from any cause related to or aggravated by the pregnancy.
"Even if it's not the highest, it is still unacceptable," says Fleda Jackson, creator and leader of national network Save 100 Babies. And Georgia health officials agree that the number of maternal deaths is too high.
The review panel identified 85 maternal deaths. Of those, 25 were classified as "pregnancy-related." The other 60 occurred while the woman was pregnant or within one year of the end of the pregnancy, but were not necessarily related to the pregnancy. The panel called these deaths "pregnancy-associated."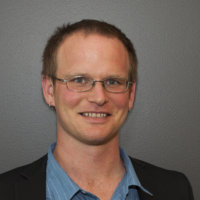 Deaths like this are not inevitable, Dr. Nicholas Kassebaum told an audience of health journalists recently in Cleveland, Ohio.
"The vast majority of hemorrhage deaths are preventable," said Kassebaum, a professor of medicine at the University of Washington and leader of the Global Burden of Disease Project at the Institute of Health and Metrics Evaluation.
Although all women living in poverty are eligible for Medicaid during pregnancy and for 60 days after delivery, that may not be enough of a safety net to catch women who develop a postpartum crisis at home and don't know where to turn.
"There is not a system in place where close attention is placed on the early symptoms of women right after they deliver," says Jackson.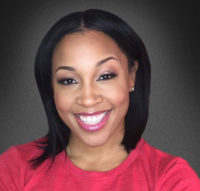 Lack of routine access to medical care may be one factor in the number of deaths. Georgia has not expanded Medicaid under the Affordable Care Act, leaving thousands of low-income women without any insurance. Pregnancy is more dangerous for women who live with an untreated chronic disease, such as hypertension or diabetes, than it is for those with regular access to care.
"Socio-demographic status and maternal mortality are highly correlated," Kassebaum said. The fact that the United States has a greater proportion of women without health coverage than other industrial nations may explain why our maternal mortality rate is higher than theirs, he said.
Studies by the Kaiser Family Foundation and other groups indicate that black Americans are less likely to have health insurance than whites. And in Georgia, 68 percent of pregnancy-related deaths occur in African-American women, who make up 30.5 percent of the state population, according to Georgia Maternal Mortality Case Review of 2015.
Georgia's high rate of maternal mortality, and the glaring disparities between the death rates of white and black women, can be improved, according to Kim Addie, health director for the United Way of Greater Atlanta.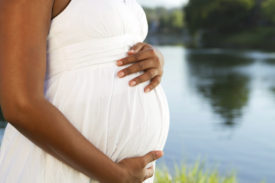 In a South Carolina Centering Pregnancy program, groups of 10 to 12 women, all at the same stage of pregnancy, go through an educational program together and receive prenatal care on the same schedule. Their results show that birth outcomes do not have to vary by race.
(The Centering program is widely available in Georgia, with at least a dozen locations where it's available.)
Accurate data are crucial to saving lives. The CDC and the Association of Maternal & Child Health Programs both say that standardizing data collection on how mothers die is extremely important. Preventing maternal death begins with understanding what is killing them, and current data collection is often inadequate, according to Stateline.
In September, Kassebaum's University of Washington team will publish new state-by-state data about maternal mortality.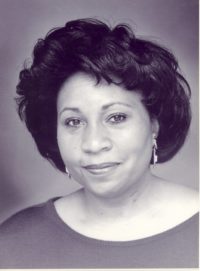 The United States is one of only eight countries where maternal mortality is rising. The others include Afghanistan and South Sudan, which have been poor and war-torn for decades.
The family, of course, is where a new mother's death hits hardest, Addie says. "Every time a mother dies she leaves behind a child."
Meera Naqvi graduated from the University of Georgia in 2010 with a B.A. in philosophy. She is currently a master's student in the Health and Medical Journalism program at the Grady College of Journalism at UGA. Meera is active in the Athens community as a volunteer for organizations helping women, children and families; she is also a certified yoga instructor who teaches classes locally. As a journalist, she plans to focus on issues of public health and social justice.