Eleventh-hour contract talks between Piedmont Healthcare and UnitedHealthcare ended Thursday evening without an agreement.
So starting at midnight, five Piedmont hospitals, along with Piedmont physicians, would be out of network to tens of thousands of United members.

That means they will face higher out-of-pocket costs to visit those facilities.
Disputes over renewal of contracts between hospital systems and health insurers play out occasionally in public view, but the large majority are settled prior to the deadline – often within hours of the cutoff time.
Yet from the start, the Piedmont-United conflict showed little sign of a quick resolution.
Piedmont's chief consumer officer, Matt Gove, told GHN on Thursday before the talks began that he was not optimistic about a last-minute deal.
Such contract battles leave consumers caught in the middle, worried they won't be able to go to their regular doctors and hospitals.
United issued a statement Thursday after the talks ended that "both organizations have committed to continuing discussions next week."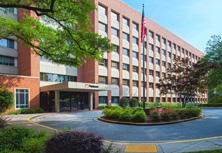 The dispute is largely over reimbursement rates. Minnesota-based UnitedHealthcare, the nation's largest health insurer, said in early June that "Piedmont Healthcare wants to raise the cost of care at its hospital by nearly 30 percent over the next three years." Local businesses can't absorb such big cost increases, United said.
Piedmont's chief operating officer, Greg Hurst, told GHN that United's assertion about rates was not accurate. He said Piedmont was asking for single-digit rate increases annually.
He added that United appears to have a pattern nationally of letting hospital systems go out of network. Piedmont said in a press release this week that it urges United "to engage in good-faith negotiations with us to reach a fair and equitable agreement that allows members of our community in-network access to Piedmont facilities and the Piedmont Clinic physicians that they know and trust."
United has told insurance brokers that it is asking for a "performance-based'' relationship with Piedmont, but that the health system has resisted the request.
"Performance-based arrangements with health care providers are now the marketplace norm, giving care providers the right incentives and shared accountabilities to reward them for a focus on patients' health outcomes and quality rather than the volume of services delivered,'' United said in a letter to brokers this week.

In early June, Piedmont Healthcare sent letters warning of the contract problem to about 150,000 patients who have United insurance and have visited a Piedmont hospital or doctor within the past 18 months.
Besides its flagship Atlanta hospital, the nonprofit Piedmont system operates Piedmont Fayette Hospital, Piedmont Henry Hospital, Piedmont Mountainside Hospital (in Jasper) and Piedmont Newnan Hospital.
Piedmont also recently acquired a Covington hospital, now known as Piedmont Newton, but that facility is not part of the contract. Piedmont also has a deal pending with Athens Regional Health System to join its system.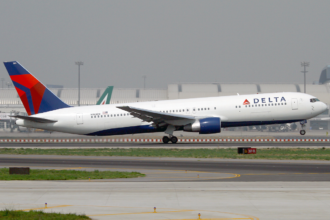 One local employer that's especially interested in the outcome of the stalemate is Atlanta-based Delta Air Lines.
More than 30,000 of its employees are believed to be based in the Atlanta area. Many live in the city's southern suburbs to be closer to Atlanta's huge international airport, and that's an area where Piedmont dominates, with hospitals in Fayetteville, Newnan and Stockbridge. And United is Delta's only health insurance provider.
The airline, in a statement to GHN earlier this month, said, "Delta continues to monitor the negotiations between UHC, Delta's insurance provider, and Piedmont Healthcare. Our hope is that they can come to an agreement so our employees and their families can continue to receive quality health care at an affordable cost."
Already, the city of Stockbridge, where Piedmont Henry Hospital is located, is poised to change insurance providers from United to Cigna so its employees can continue to see doctors affiliated with the hospital without a significant increase in out-of-pocket costs, the Henry Herald reported.
The city is set for a contract renewal Friday.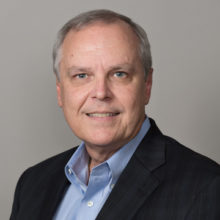 Some United patients, meanwhile, still may qualify for "continuity of care" benefits, which can temporarily extend their in-network access to Piedmont. The hospital system said patients who are currently pregnant, hospitalized or receiving ongoing treatment should call the customer service phone number on the back of their United health insurance card to apply for these benefits.
United has said Piedmont is the only hospital system in its Georgia network that does not provide information for United's cost estimator tool, which members use to get cost information.
Piedmont's Hurst responded that "generally we don't join things where we have zero control over how it's calculated or how it's used."
Craig Savage, a consultant with North Carolina-based CMBC Advisors, said Thursday that insurers may be gaining leverage in their negotiations with hospital systems.
In the case of Piedmont vs. United, Savage added that employers could make a difference in pushing for an agreement. "The strongest lever to get a deal done rests with the large employers [like Delta]," he said.