Piedmont Healthcare is sending letters to about 150,000 Georgians, warning them that its network agreement with UnitedHealthcare will end unless a new contract is approved soon.
The letter, obtained by GHN, indicates the current three-year contract between the two organizations expires June 30. And Piedmont officials said Wednesday that they have little hope for a new agreement before the old deal lapses.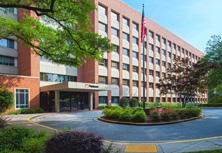 If no deal is reached, five of Piedmont's six hospitals, including the flagship facility in the Buckhead area of Atlanta, along with hundreds of Piedmont doctors, will be "out of network" to United members in Georgia. That means many patients with United insurance would face higher out-of-pocket costs if they use Piedmont facilities and physicians.
Disputes over renewal of contracts between hospital systems and health insurers are common, and the large majority are resolved prior to the deadline – often within hours of the cutoff date.
But not all are settled in time. In November 2014, Grady Health System saw its contract with the state's largest insurer, Blue Cross and Blue Shield of Georgia, lapse when talks broke down. A new deal was not reached until late March 2015, four months later.
During such public battles, consumers get caught in the middle, fearful they won't be able to go to their usual doctors and hospitals.
Minnesota-based UnitedHealthcare, the nation's largest health insurer, said in a statement Tuesday that "Piedmont Healthcare wants to raise the cost of care at its hospital by nearly 30 percent over the next three years."

"Local businesses cannot afford double-digit increases in their health costs year after year, which is why we are committed to a relationship with Piedmont that increases quality, lowers costs and promotes better health for the people we serve," United continued in its statement.
An air of pessimism
Piedmont's chief operating officer, Greg Hurst, told GHN on Wednesday that United's assertion about rates is not accurate. He said Piedmont is asking for single-digit rate increases annually.
Hurst added that Piedmont Newton Hospital in Covington, the Piedmont facility that is not part of this contract dispute, would have a higher payment request because it currently is being reimbursed below Medicare rates by commercial health insurers.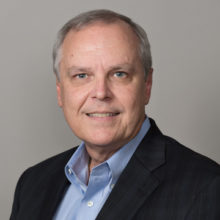 Hurst said he is pessimistic that a new deal can be reached. "We have no reason to not believe we're heading toward termination,'' he said, describing current talks between the two sides as "minimal.''
"There's a difference in one [negotiation] going up to the wire'' but then ending in agreement, Hurst added. "This one doesn't feel that way."
The 150,000 patients getting letters have UnitedHealthcare insurance and have visited a Piedmont hospital or doctor within the past 18 months, said Matt Gove, chief consumer officer for Piedmont.
Besides its Atlanta hospital, Piedmont operates Piedmont Fayette Hospital, Piedmont Henry Hospital, Piedmont Mountainside Hospital and Piedmont Newnan Hospital, as well as Piedmont Newton.
The system also has deals pending with Athens Regional Health System and North Georgia Medical Center in Ellijay. The latter deal would involve Piedmont Mountainside, in Jasper, taking over the nearby Ellijay hospital's ER, doctors' offices and imaging and outpatient surgery centers, under a lease agreement that requires state regulatory approval.
United said in a letter to insurance brokers, obtained by GHN, that Piedmont "is asking for a restrictive contract that would make it more difficult for UnitedHealthcare and its customers to offer plan participants flexible health plan options and incentives that give people more opportunity to reduce their out-of-pocket costs."

United spokeswoman Tracey Lempner said that about 520 Piedmont-affiliated physicians will still be in United's network because they are under a separate contract.
The insurer said Piedmont is the only hospital system in its Georgia network that does not provide information for United's cost estimator tool, which members use to get cost information.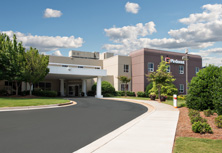 Piedmont's Hurst said that "generally we don't join things where we have zero control over how it's calculated or how it's used."
He added that United appears to have a pattern nationally of letting hospital systems go out of network.
This month, Piedmont is "going to be far more active in our outreach to patients,'' Hurst said, "especially patients who need ongoing care, " such as those getting oncology, cardiology, transplant and obstetrical services.
United, which is also sending letters to members about the contract problem, has set up www.uhc.com/uhc-piedmont or answers@uhc.com
Piedmont also has set up a website, www.keeppiedmont.org, as well as a call line, (877) 456-2725.