Less than two months after a doctors' group called for it to close, the McDonald's restaurant at Grady Memorial Hospital is shutting down as of midnight Friday.
Grady announced the fast-food chain's action, saying in a news release Friday that "no reason for the abrupt closure was provided.''
The Physicians Committee for Responsible Medicine — a Washington, D.C.-based nonprofit organization — erected three billboards around the Atlanta hospital to encourage its board members not to renew the restaurant's lease, which was to expire late this month, the AJC reported recently.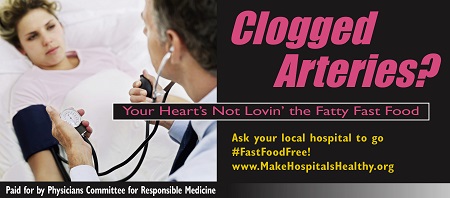 Karen Smith, senior dietitian for the Physicians Committee, said in a statement Friday, "Grady Hospital has taken an important step towards improving the health of its staff, patients and visitors. Artery-clogging burgers and milkshakes will no longer be steps from the cardiac unit."

The group, which has about 12,000 doctors as members, said in a May statement, "If the space in Grady's parking garage currently occupied by the fast-food restaurant becomes vacant, the hospital could improve its food environment by expanding its offerings of heart-healthy, plant-based options."
A Grady statement said Friday that the safety-net hospital "is actively exploring a number of options for this location that best serve the needs of our patients, visitors and staff.''
Founded in 1985, the Physicians Committee for Responsible Medicine is a nonprofit health organization that "promotes preventive medicine, conducts clinical research, and encourages higher standards for ethics and effectiveness in research."
It has been pushing hospitals nationally to close fast-food outlets.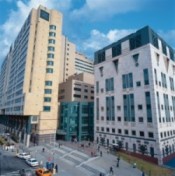 The group has urged hospitals to close on-premise locations of Atlanta-based Chick-fil-A, the AJC has reported.
The group in January installed billboards near Chick-fil-A's south Fulton County headquarters and above a gas station on State Route 54 West in Fayetteville.
The group wants Chick-fil-A removed from Piedmont Fayette Hospital in Fayetteville, Northeast Georgia Medical Center in Gainesville and University Hospital in Augusta. The Physicians Committee said Chick-fil-A is in 19 U.S. hospitals.