This article was done in partnership with Kaiser Health News.

Blue Cross and Blue Shield of Georgia faces separate lawsuits accusing it of sending reimbursement money for emergency room care directly to patients — and not the hospital that delivered the service — because the latter isn't part of the insurer's network.
And that's costing the hospitals money, according to the lawsuits, filed by Polk Medical Center in northwest Georgia and Martin Luther King Jr. Community Hospital in Los Angeles – 2,000 miles apart.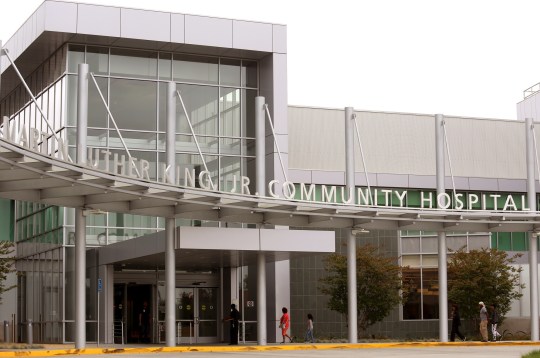 Each suit also says some patients have even tried to profit from receiving the direct payments for their ER care.
The lawsuit from Polk Medical Center says that Blue Cross, in its new payment process, was pursuing "retaliation'' for the Cedartown hospital's not agreeing to "unreasonable and unfair" terms in order to be part of the insurer's network.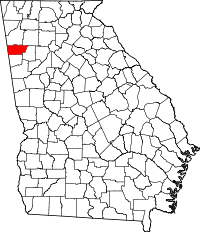 By sending the money directly to patients, Polk Medical Center says, the insurer forces the hospital in turn to collect money from the patients, who are obligated to pay the facility the amount sent to them by Blue Cross.
In some cases, patients have spent the money sent to them, according to the lawsuit. And the Polk lawsuit says that some patients have sought services at the hospital to "profit'' on the Blue Cross policy of payments.
At least one other major hospital that is not part of the suits has reported difficulty in getting payments from Blue Cross when it was out of the insurer's network. Officials at Grady Memorial Hospital told GHN that when it was out of network with Blue Cross for four months, concluding in March 2015, the insurer sent reimbursement payments to some patients and not to Grady.
Blue Cross declined comment on the lawsuits this week, citing the fact that it was pending litigation.
Patients are protected under federal law when seeking care in hospital emergency rooms. Under EMTALA, they must at least be stabilized and treated, regardless of their insurance status or ability to pay.
An attorney for the Floyd Medical Center system – of which Polk Medical Center is a part – said Monday that he's not aware of any other insurer in Georgia paying the patient instead of the hospital.
The payment shift has hurt Polk Medical Center financially, hospital officials say.
"Blue Cross insures a significant number of individuals in Polk County,'' Tommy Manning, the attorney for the Floyd system, told GHN this week. "A lot of people seek treatment in Polk Medical Center emergency room."

Manning said that Blue Cross has sent ER payments to patients for several months.
And he said he was unaware of the Los Angeles lawsuit prior to the filing of the Polk complaint.
An attorney representing Martin Luther King Jr. Community Hospital in Los Angeles said other Blue Cross plans in the United States use similar tactics.
Daron Tooch, the attorney, told GHN last week that the Los Angeles patients worked for a company that has Blue Cross of Georgia coverage. MLK is out of network for the Blue Cross plans in California.
"This is not unique to MLK,'' said Tooch. "This happens to all out-of-network providers for Blue Cross of Georgia."
The lawsuit from MLK alleges that "most of the MLK patients who receive checks from [Blue Cross of Georgia] are unaccustomed to receiving payments in such large amounts. Some of these patients do not know that they are required to endorse those checks over to MLK. Other patients know that they should endorse those checks over to MLK, but instead use such funds to pay for their personal expenses. When MLK attempts to collect the amounts from these patients, the money is often spent."
When MLK attempts to collect payment from the Blue Cross members, the suit alleges, the patients "are typically unable or unwilling to pay MLK for the medical services received."
In the case of patient "B.G.,'' the suit alleges that the patient went to the MLK emergency room 11 times between Oct. 19 and March 27 for various ailments, including complaints of chest or back pain. Blue Cross of Georgia paid the patient a total of more than $70,000 for these visits to MLK, according to the lawsuit.

The lawsuit said the practice overall has caused MLK to suffer damages in excess of $350,000.
Going after the patients for payment instead of the health plan simply hasn't worked, attorneys for MLK said.
Manning of Floyd Medical Center said Wednesday, "We will continue to pursue collection with patients, but filing numerous lawsuits would not be fruitful, particularly given that Blue Cross Blue Shield is the party ultimately at fault."
Asked about the Blue Cross of Georgia payment strategy, the national Blue Cross Blue Shield Association, through a spokesman, declined comment. Clare Krusing, a spokeswoman for America's Health Insurance Plans, a trade group, said Wednesday that those types of reimbursement arrangements would vary by plan and by contract. She added that she did not have details on other plans that may do the same.
Blue Cross' paying patients directly is an insurer tool used more commonly in the West, "particularly when non-network facilities are unwilling to negotiate reimbursement related to out-of-network service,'' said Janet Guptill of the Tatum firm, which provides interim chief financial officers and other executives to health care organizations.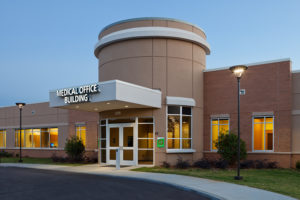 "The insurer takes the position that the provider claim is a private pay issue between the provider and the patient, so the facility has the responsibility to collect the payment from the patient,'' Guptill said.
For most procedures, a hospital and insurer agree on payment terms for both in-network and out-of-network care, she said. ER visits are different because of the less predictable nature of how this service is used and what the costs may be.
Guptill said that when a hospital isn't in network, its charges for ER and other care tend to be higher than the charges from facilities in the insurer's network.
For insurers, paying patients directly is "a clever and probably effective tactic,'' said Chris Kane, a consultant with DHG Healthcare. The hospital, he said, may already be dealing with other collection challenges, including those involving high-deductible health plans.
A hospital attempting to collect the money may end up alienating the patient and thereby discouraging future visits, Kane said.
And patients pocketing the money is another problem, he added. "It's more troubling if a patient views this as a source of cash.''