Although the crisis in Flint, Mich., has caused Americans everywhere to worry about lead in their drinking water, a different kind of lead hazard looms in 24 million homes in the nation. Anyone who lives in a residence built before 1978 may be cohabiting with lead paint and lead-tainted house dust.
Of these 24 million homes with aging paint jobs and contaminated dust, one in six contains children.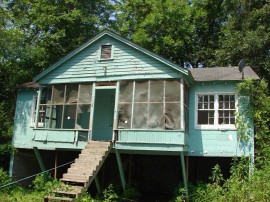 Young children are more vulnerable to lead because their bodies absorb four to five times as much of the toxic metal as adults. As the Flint media storm has made clear, even low levels of lead can impair brain development, increase anti-social behavior and reduce attention span. At high levels, lead poisoning can cause coma, seizures and death.
Evidence that lead-based paint was dangerous led the federal government to ban residential use of the paint in 1978. But 40 percent of homes and apartments that Americans live in today may still contain lead paint, which can deteriorate and threaten health. The risk is even higher for especially old housing — 87 percent of houses built before 1940 have lead-based paint on walls and woodwork.
If you put aside the health danger, "lead has a lot of good qualities" for builders, said Pamela Turner, a professor at the University of Georgia and UGA Extension specialist on lead exposure. "It resists mold and it lasts longer, so it was used in paint."
Lead-based paint and lead-contaminated house dust are the most common sources of lead poisoning, she said, in part because a little bit of lead goes a long way.
The amount of lead dust that would fit into a sugar packet "would contaminate a football field," said Turner. "It takes a tiny amount of dust to contaminate."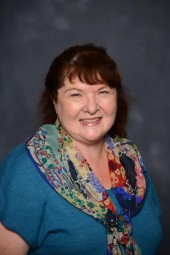 One way to reduce the danger is to repaint surfaces with latex or oil-based products and seal in the lead, a process called encapsulation. This option is much less expensive than lead abatement, which involves bringing in a team of trained technicians to permanently remove and dispose of lead-containing substances in the home.
Encapsulation works if painted surfaces are permanently undisturbed after repainting. However, wear and tear are inevitable on cabinets, doors and window frames and sills. Paint chips off and falls on the floor inside a home and on the soil under the exteriors of windows. Small children, of course, are more likely than adults to crawl on the floor and play in the dirt.
"It's a bigger deal for children because of their body size," said Turner. "They are so much smaller, they are still developing. They're more likely to touch stuff and put their hands in their mouth."
An extensive problem in Georgia
The Georgia Department of Public Health reports that one in 20 children in the state has elevated lead levels. Children are at a higher risk for lead poisoning in 12 Georgia counties: Bibb, Chatham, Cobb, DeKalb, Fulton, Glynn, Gwinnett, Hall, Richmond, Sumter, Thomas and Troup.
People who have little experience with real lead (the so-called "lead" in pencils is actually a totally different substance) may be surprised to learn that it tastes sweet.
"If a child takes one bit of [lead], they're going to like it because lead is sweet to the taste," said Hal Weidman, an environmental health specialist with the Department of Public Health. Weidman serves as the regional expert on lead for three Georgia health districts that include 42 counties.
"If a child has a blood lead [level] of 10, then the regional lead coordinator, which I am one of them, will go out to the house and try to locate the lead source," said Weidman. "If the lead is a certain level, we can force the owner to fix it."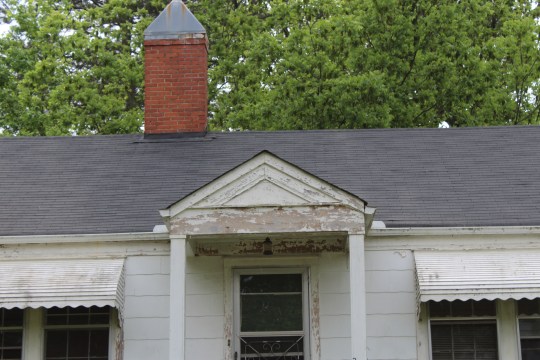 The CDC states that a blood lead level of 5 micrograms per deciliter of blood or higher is unsafe in children and requires action. Children should be tested before they are 6 years old, Weidman says, because lead can do the most damage to the brain and nervous system at younger ages.
"There is a federal law that if a child is on Medicaid, the child is supposed to have their blood drawn when they are 12 and 24 months old," said Weidman. "That's the only way that we know if a child has got lead in their system or not."
However, testing has lagged for many kids in Georgia.
Georgia's Medicaid agency found that for children between 1 and 2 years old, 50.9 percent received a blood lead screening in federal fiscal year 2014.
The Georgia Department of Public Health last year cited a lower testing figure for children in this age range, at 43 percent.
If lead exposure is not caught early, there are significant health outcomes. In addition to cognitive damage, there is evidence that ADHD and behavioral disorders may be consequences of lead exposure.
"Once lead is in the system, the short-term and long-term effects are irreversible, so the idea is really to prevent exposure to lead in the first place," said Mark Sorbo, programs division director at the federal Department of Housing and Urban Development.
HUD funding helped fix dozens of contaminated Chatham County homes in recent years. Housing officials made 120 homes "lead-safe," moving the residents to other living quarters if necessary while the work was being done.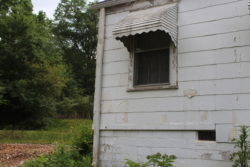 The CDC has less money to invest in lead programs than it did a few years ago. CDC awarded Georgia $593,000 in 2011-2012. Yet, a federal budget cut led to a halt in the agency's funding for lead programs in September 2012. Congress restored partial funding to CDC, with Georgia being awarded $366,992 in 2014 to cover the next three years.
Children growing up in low-income families are at disproportionate risk for lead poisoning, said Sorbo.
"In the lower-income communities, you'll see a lot of older housing stock that's poorly maintained," said Sorbo. "That's really the cross section of American housing stock that has the highest likelihood of having lead-based paint hazards."
These are the same communities often missed by public awareness campaigns and less likely to have consistent access to health care, Sorbo said.
"It's a problem in areas that can least afford yet another problem."
Erin Geoffroy holds an MBA from the University of Georgia and is currently a graduate student at UGA's Grady College of Journalism and Mass Communication. Erin is passionate about environmental health, clean energy and sustainable business. See her portfolio at eringeoffroy.com.