Many Georgians may see their monthly premiums rise by double-digit percentages on the state health insurance exchange in 2017, an analysis of health insurers' proposed rate requests shows.
If approved by regulators, these rates will vary significantly depending on the plan, the region of the state and the insurer.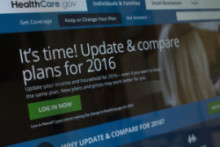 Yet Georgians whose incomes don't change much could see their subsidies, or discounts, on exchange plans rise by similar percentages, so the overall impact of higher rates may be softened, experts said.
Insurance exchanges were created under the Affordable Care Act, and Georgia, like many states, has opted to leave the running of its exchange up to the federal government.
Blue Cross and Blue Shield of Georgia, whose proposed increases average from 9.1 percent to 14.8 percent, will offer health plans statewide. Aetna, through its Coventry unit, will have plans across almost all of the state.
But overall, people seeking individual or family coverage will have just eight insurers to choose from in Georgia rather than nine this year, after the exit of UnitedHealthcare. (Here's a recent article on United's exit.).
Another insurer, Humana, will reduce its offerings, limiting its plans to just the Atlanta, Columbus, Macon and Savannah areas. Humana's average increase is a whopping 65.2 percent, the highest among Georgia insurers, rate filings show.
Harken Health, a United subsidiary, is seeking the next highest increase, at an average of 44 percent.
The proposed rate hikes reflect, in part, the rise in general health costs of 7 percent to 9 percent annually, which resulted from higher use of medical services and increases in inpatient care and pharmaceutical pricing, said Bill Custer, a health insurance expert at Georgia State University.

Insurers who have pegged their 2017 rate increases above the 7-to-9 percent mark "feel they underpriced'' 2016 premiums, given the medical experience of their enrollees, Custer said Monday. "The population in the exchange and individual market have more claims than insurers expected."
The proposed monthly premiums must get state and federal approval, Glenn Allen, spokesman for the Georgia insurance department, said Monday.
Georgia isn't the only state that's in line for big premium hikes. In Maryland, insurers are seeking rate increases of up to 30 percent. And health insurers in Washington state are requesting an average jump of 13.5 percent.
A Humana spokeswoman said in an email to GHN said that the company is "committed to maintaining coverage options for individuals under the exchange wherever practical."
"That said, today there are a number of persistent issues that hinder our ability to offer affordable, high-quality and attractive individual insurance products in some markets; as a result, Humana's 2017 filings include a number of changes for the individual insurance market and exchange participation aiming to address the significant issues challenges we have and continue to face,'' said Nancy Hanewinckel, the Humana spokeswoman. "We remain focused on our members' health and well-being, and we are striving to avoid unnecessary coverage disruption wherever possible."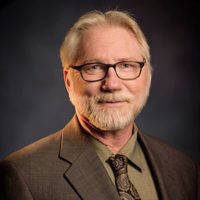 Humana has opted not to sell exchange plans in Alabama and Virginia in 2017. The Louisville, Ky-based insurer has agreed to merge with Aetna in a $37 billion acquisition, yet to be approved by federal regulators.
A national trade group for the health insurance industry, America's Health Insurance Plans, said Monday that there are a number of factors driving up premiums. They include health care cost growth, the phasing out of premium stabilization programs, and members' increased use of medical services.
Areas of South Georgia – the Albany and Valdosta regions — will have the most expensive premiums in Georgia, according to the rate filings. Custer said that those markets have health systems with virtual monopolies, but he also pointed out that those hospitals "will argue that they have sicker patients'' in their regions.
Cindy Zeldin, executive director of Georgians for a Healthy Future, said Monday that proposed rate increases "are the health insurance companies' opening bid and serve as important information for regulators, consumer advocates, and other stakeholders, but they aren't a good predictor of what consumers will actually pay for health insurance next year.''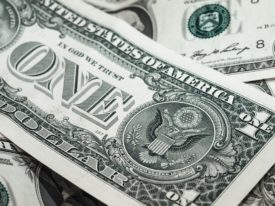 The consumer group said it "encourages state regulators to scrutinize the Georgia proposed rates carefully to ensure they are justified and to request adjustments if appropriate. ''
Consumers can shop around for more affordable coverage, Zeldin said.
She added that a large percentage of Georgia consumers in the exchange have access to subsidies or tax credits to help make premiums more affordable.
The tax credits, Zeldin said, are pegged to the second lowest-cost silver plan (a benchmark plan), so any increases in the premiums tied to that plan will trigger increases in subsidies, whether or not consumers actually choose that particular benchmark plan.
Allen said the federal deadline for Georgia to submit rate approvals or denials to the U.S. Department of Health and Human Services is Aug. 23. Between now and shortly before that date, companies can adjust their submitted rates, he said.
States must submit to the feds their reviews of rates that have increased by 10 percent or more.
A total of 587,845 Georgians signed up for coverage in the insurance exchange for this year, a 9 percent increase over the 2015 total.