This is the fifth in a series of articles about health care in Southwest Georgia, an area of the state that has great health needs and challenges, but also some innovative approaches to such problems. The series is the product of a collaboration between Georgia Health News and the health and medical journalism graduate program at UGA Grady College of Journalism and Mass Communication, a partnership made possible by the Ford Foundation and Grady College.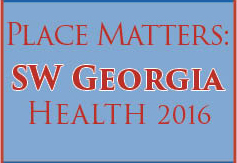 As two middle-aged men step out of a Southwest Georgia convenience store, a traveler asks them for directions to the site of a former hospital in Richland.
It's just off the main highway, they explain, and they point out the way.
One of the men, referring to the hospital, has a parting request for the stranger: "Bring it back."
Stewart Webster Hospital, a for-profit, 25-bed "critical access'' facility, closed three years ago. Richland is still reeling from the loss, as are all of Stewart and Webster counties. The hospital was a lifeline, medically and financially, for the struggling area.
It's one of four rural hospitals in Georgia to have closed since the beginning of 2013. A fifth, Hutcheson Medical Center in Fort Oglethorpe, briefly closed in December before reopening in a downsized format.
With the closing of Stewart Webster Hospital, specialty or emergency medical care is now roughly 40 minutes away or more, in Columbus, Albany or Americus.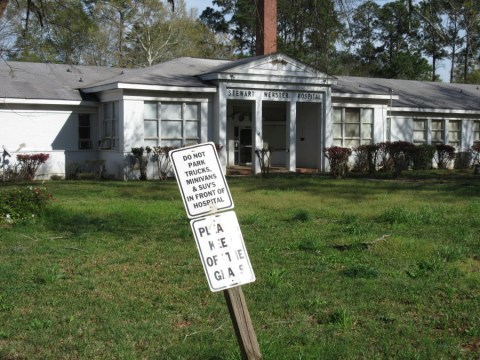 Dr. Alluri Raju, a Richland physician serving the two counties, says that with the hospital gone, "the biggest problem is acute emergencies" — heart attacks, car accidents, trauma. "If you don't have a hospital close by, it definitely affects the outcome." In other words, it can sometimes be a matter of life and death.
And for X-rays, CT scans, ultrasounds or major lab work, "you have to send them out of town," he says.
Stewart Webster Hospital was the largest employer in Richland. Its closure followed that of Calhoun Memorial in Arlington, 50 miles to the south.
It's difficult to separate the economic health and the medical resources of many rural communities in the state.
Hard times off the beaten path
Much of rural Georgia is in crisis, with faltering economies, high poverty and unemployment, and crumbling infrastructure, says Mary Eleanor Wickersham of the College of Coastal Georgia, who did a recent study on economics and health in rural counties of the state.
"Rural Georgia is getting further and further behind,'' she said at a recent conference in Atlanta.
Counties depend on the availability of health care to attract industry and jobs. Keeping a hospital and physicians is a vital concern for any community that wants to prosper.
Georgia lawmakers and political leadership, recognizing this fragility of medical resources, have taken steps to boost rural health care in the state.
Gov. Nathan Deal created a pilot program with extra funding, aimed at improving the financial situation of rural hospitals – a project that is expected to be expanded to more areas this year. And the General Assembly took another approach this year, approving a tax credit for individuals and companies that donate money to rural hospitals.
"Georgia is ground zero for the hospital closure crisis – and how you're dealing with it,'' Alan Morgan, CEO of the National Rural Health Association, said recently at a conference at the University of Georgia.
Nationally, 68 rural facilities have closed since 2010, Morgan said.
One of the more dire situations is in Early County, not far to the south of Richland. The Mississippi-based parent company of Pioneer Community Hospital of Early, in Blakely, has filed for Chapter 11 bankruptcy protection. (Hospital Authority officials have told Blakely that the hospital will remain open.)
The Rural Health Association's Morgan said factors working against the survival of such hospitals include a low patient census; high debt; the aging of the physical plant; and a lack of financial support.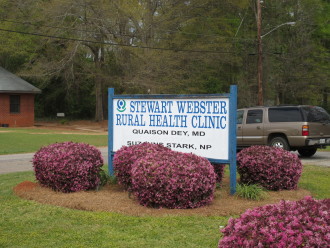 Georgia's decision not to expand Medicaid has hurt the hospital industry, experts say. Expansion would cover more low-income people and mean more reimbursement for the hospitals that treat them, but the state's political leadership has rejected the move, citing budgetary reasons.
Richland, in Stewart County, is best known as the hometown of former President Jimmy Carter's late mother, affectionately known as "Miss Lillian." It's not a big place, and the toll of losing a hospital has been severe. Longtime Mayor Adolph McLendon says the Stewart Webster Hospital shutdown has led to the loss of three restaurants and a grocery store.
It has also hurt economic development, he says, noting that potential businesses look at health care facilities in a community they're considering. "It's one of the first things they ask about,'' says McLendon, who's been mayor for more than 30 years.
The mayor has proposed building an emergency treatment center and dialysis center in Richland. "We can't do it just yet,'' he acknowledges, noting that the state would have to approve such a project.
Jessica Snipes, the chief financial officer of a health center in Richland, next door to the former hospital, said the community "keeps hoping another hospital will come in."
The former hospital "employed a lot of people. They lost their jobs. We absorbed several of the people."
The center has a pediatrician on hand five days a week. But with a hospital no longer a few steps away, the routine running of the center has gotten less convenient. Instead of sending patients next door to the hospital to have X-rays done, Snipes says, the staff has to send them more than 35 miles to Columbus.
As the mayor notes, some local businesses have folded since the hospital closed. And other small businesses say they have taken a hit.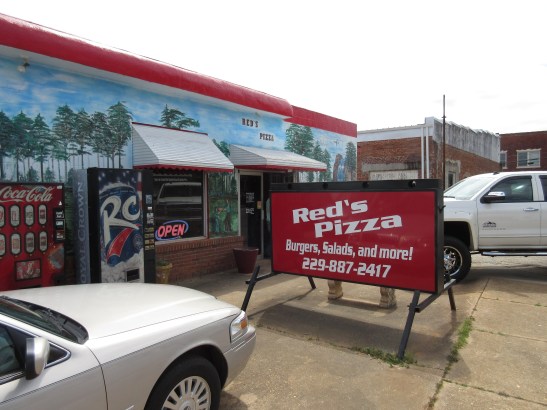 Brenda Landreth, owner of Red's Pizza, says, "I got a lot of business from the hospital. I saw a dip in business."
And the owner of a medical supply company saw a big chunk of his revenues disappear.
David Barrett estimates that his company, Georgia Medical Supply, lost 75 percent of its business when the hospital closed. "I'm able to survive somewhat. I used to have four employees. Now it's down to two'' – himself and his wife.
Barrett says the county has just two ambulances. "If you've got a bad bleeder, you're in trouble."
USA Today, in a 2014 article on rural hospital closings, focused on the Richland hospital closing, and reported that farmer Buren "Bill" Jones, 52, died of a heart attack a month after Stewart Webster closed. His family had to wait about 15 minutes for an ambulance to take him to a hospital 22 miles away, where doctors couldn't revive him.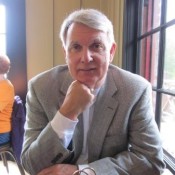 With the loss of a hospital, "you lose access,'' says Jimmy Lewis of HomeTown Health, an organization of rural hospitals in the state. Stewart Webster was a mainstay in Richland, he adds.
Among the 60 remaining rural hospitals in the state, up to five of them are at risk of closure this year, Lewis says.
The County Health Rankings puts Webster 129th and Stewart 144th among the 159 Georgia counties.
A doctor who feels at home
Richland does have one seemingly permanent medical asset.
Dr. Raju, 65, has been a physician in Richland for 35 years. He says he has no plans to retire.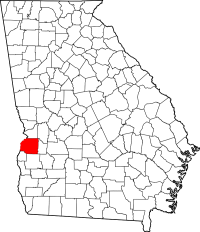 "I like the rural practice," he says. "These patients have been with me a number of years. I don't want to leave them."
When the hospital was open, Raju recalls, he was able to do general surgery, including gallbladder and hernia operations. But the facilities for that are no longer available to him.
Now, he says, he's limited to the procedures that he can do at his office. "I'm not doing any hospital practice or surgery at hospitals."
Raju says it's hard these days for a rural community to attract doctors who are looking for a place to practice. So there is a physician shortage in the area. "I still get a lot of patients from a 30-mile radius."
The doctor wonders how financially feasible Mayor McLendon's plan is. "It's going to cost a lot of money,'' Raju says.
McLendon, though, is undeterred. "We're trying to find ways to do this. We're working diligently. I am very hopeful."