Two pending mega-mergers, if approved, would tighten an already compressed health insurance market in Georgia, a state insurance department document suggests.
The combination of Aetna and Humana would have the greater impact of the two deals, according to a letter that a state insurance official wrote to a law firm.
The other merger awaiting regulatory approval is the acquisition of Cigna by Anthem, the parent company of Blue Cross and Blue Shield of Georgia, the state's largest insurer.

The letter, based on 2014 figures, states that a health insurance market is "highly concentrated'' if 75 percent of that business is controlled by four or fewer insurers. The Georgia insurance markets selling to individuals, to small and large businesses and to Medicare beneficiaries already fit that category, even without the proposed mergers.
The Aetna/Humana merger would give the combined company 58 percent of the individual policy market in Georgia. Anthem has another 27 percent, and with Cigna, that total would increase to 29 percent.
Aetna would control almost half of the "small group" or small employer market, and 35 percent of the Medicare managed care population in Georgia, if its deal is approved. The effect would be more modest among the large employer market.
Anthem's purchase of Cigna would increase Blue Cross member numbers in the state, according to the August letter from Trey Sivley, a state insurance official, to a Chicago law firm. But the effect would be less pronounced than the other merger, according to the state figures.
The Georgia department of insurance said Wednesday that the membership figures in the letter do not include people covered in self-insured employer plans, used by large companies.
Department officials are currently reviewing 2015 market share numbers for health insurers, said agency spokesman Glenn Allen. He added that Sivley has recently left the agency.
The American Medical Association, meanwhile, said Wednesday that Georgia is one of the states that will be most affected by the two mergers.
Anthem, through its Blue Cross of Georgia company, currently has about one-third of the small employer and Medicare markets, and half of the larger employer business in the state.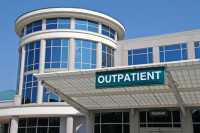 The mergers have drawn opposition from the Medical Association of Georgia.
The two merged companies – the bigger Aetna and Anthem — "would control nearly 90 percent of the individual health insurance market in Georgia, the kind of monopoly that undermines our free market system," MAG says.
In addition, the two merged companies "would hold dominant positions in the small-group, Medicare and large-group markets," said Dr. John Harvey, president of MAG.
Earlier this year, Florida became the 10th state to approve Aetna's $34 billion purchase of Humana. Florida regulators did not require any divestitures as part of their review, but Aetna acknowledged that "it is possible that the [U.S.] Department of Justice will require divestitures in some geographies, which is a standard tool as part of its approval processes," FierceHealthPayer reported in February.
Federal regulators often try to address the anti-competitive effects of mergers through divestitures, requiring spinoffs of assets to other firms where there are overlaps.
Aetna says it now has half of the state approvals needed for the transaction to be completed. It also needs the federal Justice Department approval.

The Connecticut-based insurer said in a statement to GHN on Wednesday that "we believe the combination of Aetna and Humana will improve the health care system and offer consumers more choices and greater access to higher-quality, more affordable care.
"Our proposed transaction is primarily about the Medicare marketplace, where there is robust competition and choice. We are confident that our transaction will receive a fair, thorough and fact-based review from the Department of Justice and the states," the Aetna statement said.
A CNBC article in February reported that Anthem's $54 billion acquisition of Cigna has been approved by four states — Alabama, Tennessee, Nevada and Montana.
Competition and the consumer
The consumer group Georgians for a Healthy Future said Wednesday that insurance mergers tend to limit choice for consumers and lead to higher premiums.
"As consumer advocates, we are very worried that consumers will face higher costs without experiencing better quality if these mergers are approved,'' said the group's executive director, Cindy Zeldin.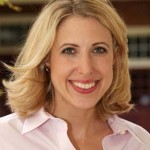 "Given the movement towards narrow provider networks, fewer plan choices for consumers also raises concerns about access to care,'' Zeldin said.
She urged regulators to "hold the merging companies' feet to the fire in terms of cost, access, and quality for consumers."
But insurance industry leaders have said that hospital consolidation in Georgia and elsewhere has tilted the playing field in favor of medical providers, adding to their clout when they negotiate payment deals with insurers.
Hospital consolidation is certainly a trend in the state. WellStar Health System recently acquired the five Tenet Healthcare hospitals in Georgia (all of which are in the Atlanta region), cementing WellStar's place as the biggest health system in the state. And the board of Memorial Health in Savannah approved a strategic partnership agreement with North Carolina-based Novant Health.
"Any time that two health plans are involved in a potential business transaction, there's rigorous review at the state department of insurance,'' said Graham Thompson, executive director of the Georgia Association of Health Plans, an industry trade group. Consolidation of medical providers, such as hospitals and doctors, "would benefit from the same rigorous review,'' he said.
The Georgia insurance department has not set a hearing date on either deal.
GHN reported last year that Aetna would roughly double its size by taking over Humana.
Aetna has about 700,000 Georgia members in its health plans, while Louisville, Ky.-based Humana covers 692,000 in Georgia, GHN reported last year.
Blue Cross and Blue Shield of Georgia, with about 3 million members, will remain the leading health insurer in the state whether or not the Aetna-Humana merger deal is completed.
The Aetna combination would have less effect on metro Atlanta – where there are more insurance options – than on other areas of the state, insurance experts have said.