Piedmont Healthcare has received a gift of $75 million from the Marcus Foundation to support the growth of Piedmont Heart Institute and help develop a major project at the system's campus in the Buckhead district of Atlanta.
The foundation gift is the second largest ever made to a community hospital in the United States, Piedmont said.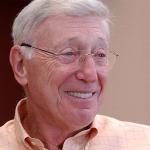 The vision is to create a "destination'' heart program that will be a national draw, like the Cleveland Clinic in Ohio, and ensure that "no Georgian has to leave Georgia for heart and vascular care,'' Kevin Brown, Piedmont president and CEO, told GHN on Friday.
"This gift is unbelievably generous,'' he added.
Bernie Marcus, co-founder of Home Depot, and chairman of the foundation, said in a statement that "we are happy to participate with Piedmont in this exciting endeavor that will bring the best of cardiac care to the city of Atlanta and the state of Georgia. The new facility will enable Piedmont to achieve goals that would have only remained dreams at the present location.''
The Marcus Foundation gave $20 million to Piedmont in 2012 to establish a heart valve center.
The Marcus Foundation has made other huge gifts to Atlanta health care. Two years ago, Grady Health System received $30 million from the Marcus Foundation to help expand its hospital's emergency department and its stroke and neuroscience center.
That was the second major gift to Grady from the foundation. A gift of $20 million in 2009 paved the way for the opening of the Marcus Stroke and Neuroscience Center the following year.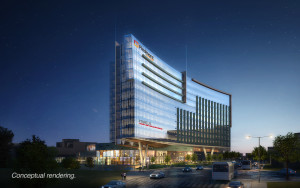 And Marcus founded the Marcus Autism Center in 1991.
Gov. Nathan Deal said in a statement that the Marcus Foundation "has been incredibly generous to Atlanta in so many areas, and this is an especially important gift because it will help provide better access to expert health care for millions of Georgians. . . . I believe this level of investment also helps Georgia become a regional health care destination."
Piedmont's plan is to build a new multistory facility that will house the heart program and other services at Peachtree and Collier, adjacent to the current campus. Piedmont has "a limited footprint'' at its current site, but this project will expand it, Brown said.
There's no timeline or cost projection for the construction, he said. The Marcus gift will kick off a larger capital campaign aimed at raising a total of $150 million.

Piedmont is more than 100 years old, Brown noted. "This is a plan for the next 100 years."
"We're grateful for the confidence [Marcus] has in the programs at Piedmont,'' Brown said. "He's just a great Georgian and cares a lot about our community."
"This new gift from Mr. Marcus represents a huge boost to the tens of thousands of heart patients currently cared for by our more than 100 Piedmont Heart physicians," Dr. Charlie Brown, chief of Piedmont Physicians and a Piedmont Heart physician, said in a statement. "Expanding our services and supporting that work with the best technology and most modern facilities will help us have an even larger positive impact on our patients' lives."