Kaiser Permanente of Georgia had the highest patient satisfaction rating in its region for the seventh consecutive year, as compiled by J.D. Power.
Kaiser, which serves nearly 300,000 members in metro Atlanta and Athens, earned 765 of a possible 1,000 points in the survey of the South Atlantic region, which includes South Carolina and North Carolina.
Next highest in the region was Cigna, at 712, followed by Aetna at 694 and Blue Cross and Blue Shield of Georgia, with 691.
The study by J.D. Power – famous for its automobile ratings – analyzes six factors: coverage and benefits; provider choice; information and communication; claims processing; cost; and customer service.
Nationally, overall member satisfaction averaged 688 in the 2016 study, up from 679 in 2015 and 669 in 2014. More than 31,000 health plan members were surveyed nationwide.
Kaiser Permanente, a nonprofit, operates 26 centers in Georgia.
"The member is at the forefront of everything we do at Kaiser Permanente, and we are honored to know that the people who entrust us with their health care and coverage continue to be the most satisfied year after year," Julie Miller-Phipps, president of Kaiser Permanente of Georgia, said in a statement Tuesday. "We will remain committed to providing access to affordable health plans and ensuring our members receive high-quality of care in a setting that is convenient for them."
J.D. Power said that nationally, key factors of health plan member satisfaction are highest in areas of the country that have more competition among health plans.
On a regional basis, the study found that member satisfaction in cost and information and communication is significantly lower in areas where one insurer holds more than 50 percent of market share.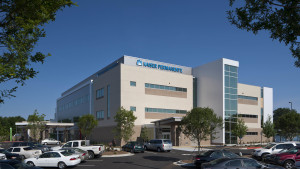 "Competition among health plans is good for members in that it forces carriers to fight for market share, and the best way to do that is with satisfied customers," Greg Hoeg, vice president of U.S. insurance operations at J.D. Power, said in a statement. "In today's health insurance markets, with increased legal restrictions on profitability, carriers are shifting toward member satisfaction."
Health insurers have focused on increasing membership to offset the effect of those changes, some of which resulted from the Affordable Care Act.
That growth can come from acquisitions. Two giant insurance mergers are awaiting regulators' approval – Anthem buying Cigna, and Aetna acquiring Humana.
Insurers "are paying particular attention to cost management and economies of scale, and one way to do that is to combine with other carriers," Hoeg said.
"Competition is good for the market, but how that narrowing of the market will affect member satisfaction remains to be seen."