After two contentious hearings, a Georgia House health committee recently approved a bill that would allow dental hygienists to practice in safety-net settings without a dentist present.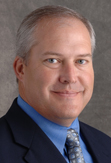 The head of the Georgia Dental Association said at the time that he was in agreement with the bill. So the proposal appeared certain to get a vote in the full House.
But the legislation has been blocked in the House Rules Committee, which voted twice against letting the proposal go to the House floor. The second negative vote came on Monday, which was what's known in parliamentary language as Crossover Day.
That's the 30th day of the Georgia General Assembly session. A bill must have passed at least one chamber of the Legislature by Crossover Day to have a chance at passage during the session (unless its provisions are attached to another bill that has passed a chamber).
Supporters of the hygienist bill say that even after the Dental Association expressed agreement with the bill, dentists continued to lobby hard against it.
HB 684's main sponsor, Rep. Chuck Martin (R-Alpharetta), went further Monday, telling GHN that the Dental Association, despite its expressed position on the legislation, "was secretly trying to bottle it up in Rules."
"I'm disappointed and confused that the Dental Association changed their stance on this,'' Martin added. "It's fairly clear the bill allows more access, is safe, and is good for Georgians."
The legislation would allow hygienists to clean teeth in safety-net clinics, nursing homes, federally qualified health centers and school-based health clinics without a dentist present — if the work has been authorized by a dentist. Currently, Georgia law requires that a dentist actually be present in the facility for a hygienist to do such work.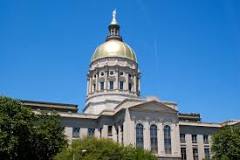 Kathy Floyd, executive director of the Georgia Council on Aging, said the dental hygienist bill would help many residents of nursing homes. "There's a great need for more oral health for seniors in facilities."
"It's discouraging to see an association go back on its word,'' Floyd added, referring to the Dental Association.
The Dental Association's executive director, Frank Capaldo, stated in an email to GHN on Monday evening that "access is not the issue – there are plenty of dentists in Georgia."
"The real issues are barriers to care (e.g. education, cost, language barriers, fear, time off work, among others) and patient safety,'' said Capaldo in the email. "At the end of the day, our members did not believe House Bill 684 addressed either issue."
Proponents of the legislation say hygienists can legally clean teeth without a dentist's direct supervision in 45 states.
In Georgia, 118 of the state's 159 counties don't have enough dentists, the hygienists say. And in 2013, they say, 66,000 Georgians sought care at hospital emergency rooms for dental diseases that could have been prevented, with the avoidable ER care costing the state nearly $47 million.
HB 684 was among the high-profile health bills that failed to be approved by at least one chamber of the Legislature at the end of Crossover Day.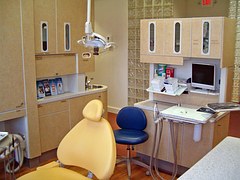 Two major health care initiatives never got as far as a committee vote this year.
One of those was a bill introduced late in the session that aimed to repeal the state's health care regulatory process, known as CON, or certificate of need. The CON process is little known to the public but very important in how the medical industry operates.
The other was legislation to bring increased coverage to uninsured Georgians, in a modified version of the Medicaid expansion plan that the state has previously rejected.
Both proposals, though unsuccessful this year, may return next year with more weight behind them.
The Georgia Chamber of Commerce is sponsoring a study related to increasing health care access in Georgia, with a report due this summer. And backers of CON repeal, including the Cancer Treatment Centers of America, are likely to promote an easing of state regulatory rules in health care.
A proposal seeking to limit "surprise'' or "balance'' billing of patients was a topic in the Senate Health and Human Services Committee. Its sponsor, Sen. Renee Unterman (R-Buford), acknowledged it would take more than a one-year effort to pass it.
The news was not all bad for sponsors of health care legislation. Several bills did make the cut by Crossover Day.
On Monday, the Georgia House added post-traumatic stress disorder and other health conditions to those previously approved for using medical marijuana in Georgia. But state Rep. Allen Peake (R-Macon) failed to win approval to allow the cultivating of medical cannabis in Georgia.
In recent days, health bills that passed one chamber included those that would:
** Allow tax credits for donations by individuals and corporations to rural health organizations.
** Require insurers to maintain accurate directories of medical providers.
** Devote some proceeds from fireworks sales to the Georgia trauma system.
** Make some insurer network arrangements more transparent.
** Give the Georgia Secretary of State's Office more authority over health professional licensing boards.
** Allow physician assistants in Georgia to prescribe certain hydrocodone pain medications.
** Bring the Fulton County Department of Health & Wellness — which now runs independently — under the Department of Public Health's control.
** Allow more cancer patients in Georgia to receive the same treatment that former President Jimmy Carter says eliminated signs of his disease.