Expanding the state's Medicaid program could bring tens of thousands of low-income Georgia into treatment for mental health and substance use problems, federal officials said Monday.
A U.S. Department of Health and Human Services report said 159,000 uninsured Georgians with mental illness or a substance use disorder had incomes that would qualify them for expanded Medicaid coverage in 2014 under the Affordable Care Act.
Georgia has declined Medicaid expansion since its inception, with state officials saying it would be too costly for Georgia taxpayers. Meanwhile, 31 states have agreed to expand the program, the latest one being Louisiana.
The Obama administration has encouraged other states to follow suit, and Monday's report focused on non-expansion states. The report also said that people with behavioral health needs made up 25 percent of the low-income uninsured people in Georgia.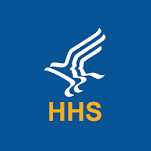 Expansion "will bring people into effective treatment,'' said Richard Frank, assistant secretary for planning and evaluation at HHS. States would improve their behavioral health programs while seeing a reduction in their spending in general funds to treat these problems, he said.
People with mental health and substance use problems "are disproportionately uninsured,'' Frank added. "If mental illnesses go untreated, they become more debilitating over time.''
Expansion would bring "huge economic gains, huge human gains," he said.
The debate over expansion has a partisan dimension. Most Democrats, in line with the Obama administration, tend to endorse it. Almost all resistance to it comes from Republicans, though over time several Republican-leaning states have adopted it.
In Georgia, Republicans control both the governorship and the General Assembly, and have not budged on Medicaid expansion. And a spokeswoman for Gov. Nathan Deal on Monday reiterated his opposition to expansion "because Georgia can't afford the program."
"However, with more flexibility from the federal government, Georgia could provide more and greater coverage to vulnerable populations through innovative solutions,'' said the spokeswoman, Jen Talaber.
Some signs that officials are at least considering the issue have recently emerged, however.
Last month, a bill to create a Medicaid expansion alternative – a program that would not be exactly as outlined under the ACA but would mirror its coverage – drew a legislative hearing in Georgia. It was the first time such a thing has happened since the ACA was passed by Congress in 2010. But no vote was taken in the Senate Health and Human Services Committee, and the proposal quickly died.
Meanwhile, the Georgia Chamber of Commerce is sponsoring a study on increasing health care access in Georgia.
Advocates for people with behavioral health problems agreed with federal officials that Medicaid expansion would help consumers.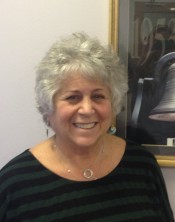 "The lower the incomes people have, the more challenges they face,'' said Ellyn Jeager of Mental Health America of Georgia. "People who have a mental health diagnosis need treatment. If you don't treat somebody early enough, the prognosis gets worse. People end up in the emergency rooms."
Neil Campbell of the Georgia Council on Substance Abuse added that expansion would improve overall health outcomes for a vulnerable population.
"In Georgia, this would mean that lower-income citizens, including people returning from our jails and prisons, would be more likely to receive treatment and get the services and supports they need to stay well,'' Campbell said.
"Research shows that people who are in recovery from a substance use disorder are less likely to commit illegal acts, have better mental health and are likely to live above the poverty level.''
The report estimated that if Georgia expanded Medicaid, 36,000 fewer individuals would experience symptoms of depression, and 52,000 additional individuals would report being in good or excellent health.