A bill to allow Georgia dental hygienists to work in safety-net settings without a dentist present appeared to get a strong push forward when it was approved by a House health committee.
But the chamber's Rules Committee then blocked House Bill 684 from a vote on the floor, effectively killing it for the year.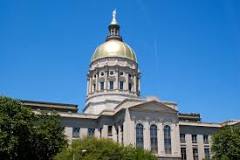 In a new GHN Commentary, two supporters of the legislation — who call it "a common-sense, socially and fiscally responsible health care initiative" — place the blame for its demise squarely on the Georgia Dental Association, which represents the state's dentists.
This group, after its executive director publicly agreed to the bill, "alerted dentists to phone members of the Rules Committee and urge them to kill HB 684,'' write Kathy Floyd, executive director of the Georgia Council on Aging, and Misty Mattingly, president of the Georgia Dental Hygienists' Association.
Here's a link to their Commentary.
Georgia Health News welcomes Commentary submissions. If you would like to propose a Commentary piece for Georgia Health News, please email Andy Miller, editor of GHN, at amiller@georgiahealthnews.com