Open enrollment can bring a big decision for consumers: Which health coverage plan do I choose?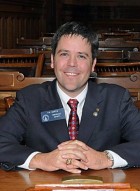 And much of that decision is based on whether the consumer's favorite doctor or hospital is part of a plan's network.
But if the available listings of health plan providers are not accurate, consumers could end up making bad choices — not actually getting what they think they signed up for.
A bill working its way through the Georgia Legislature would require health insurers to maintain accurate directories of medical providers.
Senate Bill 302, which recently passed the state Senate, was approved by the House Insurance Committee on Wednesday. The proposed legislation is part of a national movement toward increasing insurance transparency for consumers. Some states have already enacted such laws.
Directory errors can be common. For example, a "secret shopper'' survey done by Georgians for a Healthy Future found numerous errors in four "silver-level" HMOs in Atlanta that the consumer group examined.
The survey found that one in five primary care doctors listed as participating in a plan's network were not actually in that network, Cindy Zeldin, executive director of the consumer group, told GHN on Wednesday.
In one of the plans, this non-network figure was 40 percent, she added.
And even an accurate "in-network" listing does not always tell consumers what they need to know. Among the confirmed in-network providers in the survey, 13 percent were not accepting new patients. In one of the plans, the non-acceptance rate was 25 percent.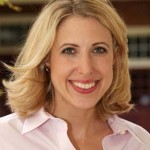 More than three-quarters of the plan listings had at least one error, such as an incorrect phone number, a provider not participating at the location listed, not accepting new patients, or not being in-network.
In presenting SB 302 to the House Insurance Committee, state Sen. P.K. Martin, sponsor of the legislation, said that in today's marketplace, "there are constant changes of networks."
"It's super important that [provider directories] are accurate," said Martin, a Lawrenceville Republican, before the panel vote.
Among Senate Bill 302's provisions are requirements for insurers to:
** Post on their websites accurate directories for each plan in a standardized, downloadable, searchable format that is available to the general public through a clearly identifiable link or tab
** Update each network plan on the online directory no less frequently than every 30 days.
** Make the listings accessible to people with disabilities and people with limited English proficiency
** Provide a dedicated email address, telephone number, and electronic link that consumers can use to report inaccuracies, and a process to address complaints and correct inaccuracies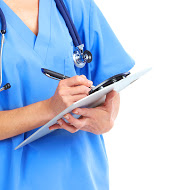 ** Conduct an annual audit of a reasonable sample size of its directories
** Contact providers participating in networks who have not submitted claims within 12 months to determine their network participation status
** Report annually to the Department of Insurance on consumer-reported inaccuracies and resolutions, and all auditing reports
** Honor the language of directory information if it is inaccurate and thereby causes a consumer to end up out-of-network
In other words, if a consumer ends up out-of-network due to errors in the directory, the cost would be at an in-network rate.
"Our health plans today work with providers to give consumers the most accurate information, to make sure it's the right plan for them,'' said Graham Thompson, executive director of the Georgia Association of Health Plans, an industry group. "The plans acknowledge they can do better."
The Georgia bill reflects the guidelines on provider directories put out by the National Association of Insurance Commissioners, Thompson said.
"Plans are already investing in this today,'' he said. "The one-time audit is already in process.
"It's not just insurers. It's a partnership between insurers and providers. It's a shared responsibility."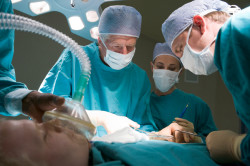 The legislation does not address the issue of "surprise" or balance billing. That can happen when a consumer gets an unexpected bill for a medical procedure that appeared to be covered in-network, but in fact included services from a non-network provider (such as a non-network anesthesiologist used during a surgery).
State Rep. Richard Smith (R-Columbus), the committee chairman, said Wednesday that legislation would come in next year's General Assembly to address surprise billing.
Zeldin and other consumer groups have been big supporters of SB 302.
"With more Georgians enrolling in health insurance and with the growing trend among insurance plans towards narrow provider networks, it is more important than ever that people have the information and tools they need to make the best choices for themselves and their families," she said.
Zeldin said SB 302 establishes "a clear protocol for weeding out inaccurate information, ensures provider directories will be usable by requiring them to be searchable and to include information about whether a provider is accepting new patients, sets up a process for consumers to directly report inaccuracies they encounter, and protects consumers who relied on information included in a directory that turned out to be incorrect."