State lawmakers' move to inject $26 million into the Medicaid budget for doctor pay raises would help strengthen Georgia's medical safety net, physicians say.
The House recently voted for the pay hike in the fiscal 2017 state budget. If the Senate and Gov. Nathan Deal agree with the House action, the rates that Medicaid pays for some primary care and ob/gyn services will be raised considerably higher, to Medicare levels.
"It would be fantastic for us,'' said Dr. Evelyn Johnson, a Brunswick pediatrician.
About 80 percent of the patients in her coastal Georgia practice are kids with Medicaid coverage, she said. The pay hike, Johnson said, "just expands what I can do for these kids."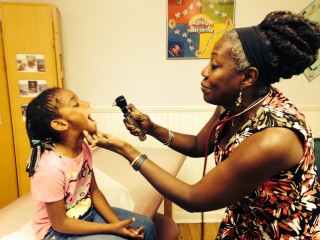 She said she and other Georgia pediatricians "are trying to keep our offices open and [keep] kids out of emergency rooms.''
The pay raise, if approved, will bring matching federal funds. It would be the second reimbursement hike in as many years for primary care doctors and ob/gyns serving Medicaid patients.
Physicians say that on average, Medicaid currently pays doctors only about 65 percent of what Medicare pays for the same service, and only about half of what regular private health insurance pays.
For example, under one particular code, Medicaid in Georgia pays $62.71 for a "sick office visit for an established patient,'' while Medicare pays $108.19 and commercial insurance pays $134.50.
The recent trend toward pay increases for Medicaid comes after years of flat reimbursements.
Ob/gyns have had "no pay raises over 15 years except for what we got last year,'' said Pat Cota, executive director of the Georgia OBGyn Society.
More than 70 of Georgia's 159 counties have no obstetricians, and more than 40 of them have no obstetrical care at all, Cota said. Across Georgia, 35 hospital labor and delivery units have closed, she added.
Most of the births annually in Georgia are covered by Medicaid, so what ob/gyns get under Medicaid is extremely important to their bottom line. (Medicaid, together with PeachCare, covers about 2 million Georgians, most of them children.)
Physicians say low pay has forced some doctors to set a limit on how many Medicaid patients they see, or even to stop seeing Medicaid patients altogether.
Raising Medicaid reimbursements will help attract young physicians to practice in areas of Georgia where there are doctor shortages, Johnson said.
She said her own solo practice has struggled financially over the years.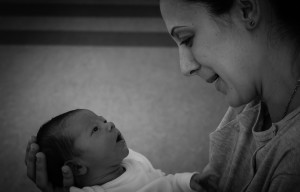 With a raise in her reimbursement, she said, she can pay her office staff more.
"It will keep more [physicians' office] doors open,'' she said. "We want to do the best we can for our kids."