A pediatric network has inked its first major contract with a health insurer that will pay the doctors based on incentives in meeting quality-of-care standards.

The Children's Care Network, which has more than 1,100 pediatricians in Georgia, has signed a two-year agreement with WellCare Health Plans that will include bonus pay if the provider organization achieves improvements on medical quality standards in its care for children.
The contract will apply to 77,500 children in the Atlanta region who are WellCare members in Medicaid and PeachCare. Tampa-based WellCare is one of three care management organizations serving these two government insurance programs in Georgia.
The Children's Care Network, a nonprofit subsidiary of Children's Healthcare of Atlanta, was formed as a "clinically integrated network,'' an emerging trend in health care as reimbursement models undergo a fundamental shift.
Medicare and private insurers are now emphasizing payments based on quality of care, rather than just paying according to how many procedures are done. This is known as a "value-based'' model.
These clinically integrated networks must be able to share medical and clinical information and achieve value-based contracting, Chris Kane, a consultant with DHG Healthcare, said Tuesday.
Major health care systems in metro Atlanta, including WellStar, Northside, Piedmont and Emory, have created or are forming these physician networks, Kane said. In most cases, such a network is aligned with a specific hospital, he said. The networks have been formed in many major metropolitan markets around the nation.
For physicians, Kane said, being in a network is "a way to participate in the new economic model of health care without having the perceived rigidity'' of being an employee of a hospital.
"It will take another couple of years for most [of these networks] to mature, compete, and reach level ground,'' he added.
WellCare officials said Tuesday that this type of value-based contract is what state officials in Georgia want for Medicaid and PeachCare.
Steve Meeker, chief operating officer for WellCare in Georgia, said the goal is to have most of its Medicaid and PeachCare members in a similar value contract in 2016.
"WellCare very much is embracing this approach in a way that's rewarding quality outcomes,'' Meeker said.
Karen DeGood, executive director of The Children's Care Network, said the organization expects to gain more such contracts in the future.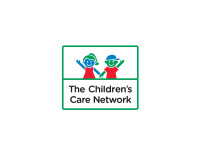 Dr. Robert Wiskind, an Atlanta pediatrician who is the network's board chairman, told GHN recently that members will share national "best practices'' of medical care, such as identifying which children with concussions need to get a CT scan.
The doctors will also share data on how the care they each give to kids compares with the care given by their peers.